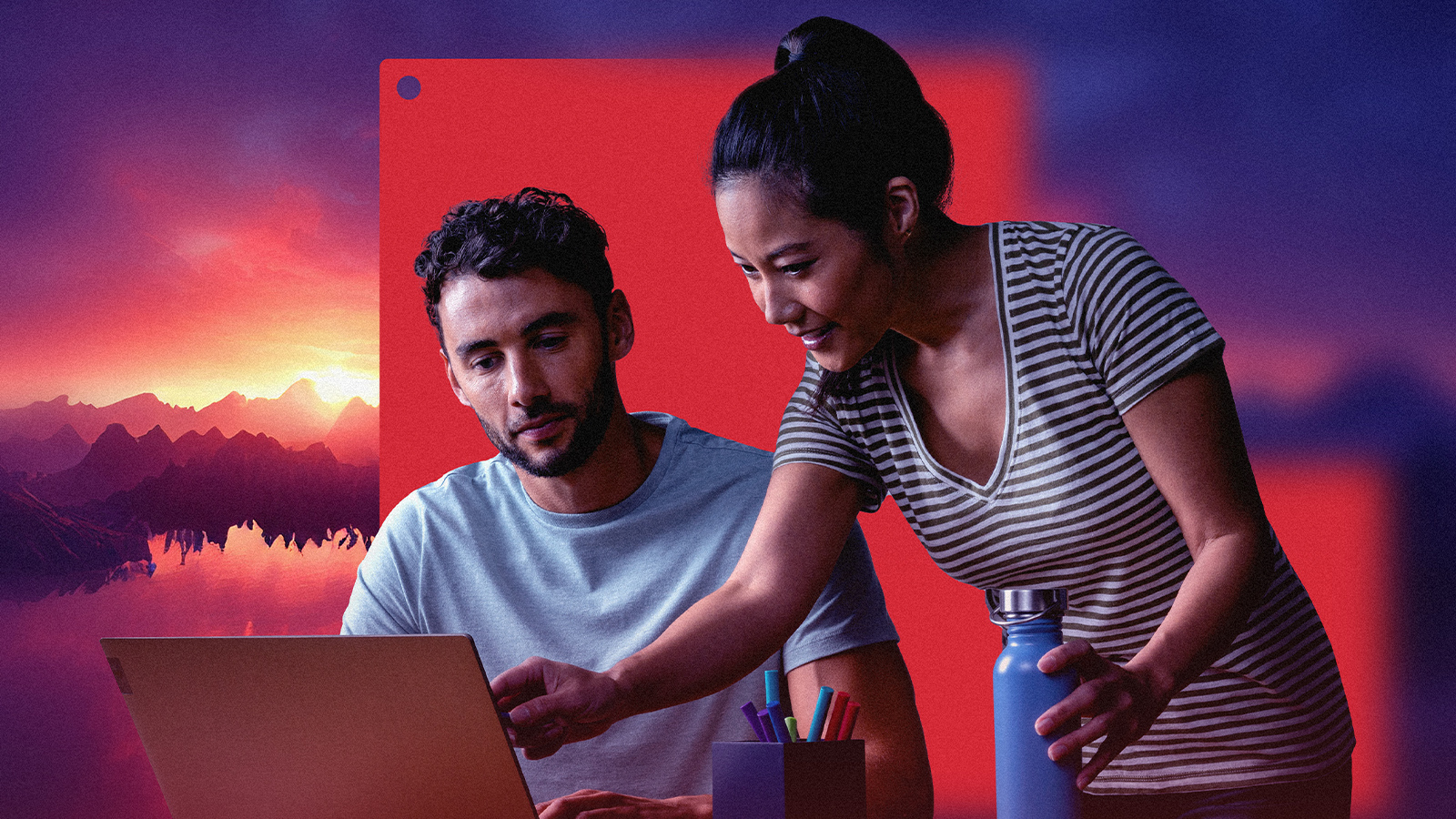 Developing a successful MSP Business Model: a comprehensive guide
Introduction
In today's technology-driven world, businesses rely heavily on efficient IT systems to operate smoothly. Managed service providers (MSPs) play a crucial role in assisting organizations by offering proactive IT management, support, and strategic guidance. However, building a successful MSP business model requires careful business planning, a solid business model, and the ability to navigate the dynamic landscape of the MSP industry.
According to a recent survey, the global managed services market size was valued at USD 267.3 billion in 2022 and is expected to grow at a compound annual growth rate of 13.6% from 2023 to 2030. In this article, we will delve into various aspects of developing a thriving MSP business, including the MSP business model, pricing strategies, targeting the managed services market, and establishing productive vendor partnerships in the managed services space. We'll also investigate how Parallels RAS can contribute to your successful MSP business, and how you can become a partner today.
Understanding the managed service provider (MSP) business model
The MSP business model revolves around providing comprehensive IT services to clients, which are typically invoiced on a monthly subscription basis for a specified duration, typically through contracts spanning 1, 2, or 3 years. By combining multiple services into a monthly fee structure, MSPs provide clients with a comprehensive IT solution that caters to their needs. This model offers cost predictability, scalability, and the ability to offload IT infrastructure management to the MSP.
MSPs can establish long-term relationships with recurring revenue streams. Instead of relying on a break-fix approach, building an MSP business plan to focus on proactive remote monitoring, maintenance, and management of clients' IT infrastructure is key. MSPs offer a range of services, including data backup and recovery, cybersecurity, remote management, hosted desktops and applications, cloud-based solutions, and help desk support. MSP clients benefit from access to robust IT services while focusing on their core business objectives.
When reconsidering building an MSP business model, there are several key performance indicators (KPIs) and objectives that can help gauge the success of your MSP. Meeting or exceeding service level agreements (SLAs), receiving positive customer feedback, and maintaining a low customer churn rate help to build customer satisfaction and loyalty, which are crucial for long-term success.
Profitability and cost management are also key considerations for an MSP, monitoring metrics such as monthly recurring revenue (MRR) growth, new client acquisition rate, and controlling operational expenses enable you to maintain a healthy financial position to ensure growth and success of your MSP business.
Parallels RAS offers MSPs a cost-effective solution by incorporating built-in security, multi-factor authentication, high availability load balancing, and streamlined management.
Identifying your target market
Identifying and targeting managed services customers is a critical aspect of building a successful MSP business. By understanding the specific needs, pain points, budget constraints, the local MSP market, and IT requirements of potential clients, MSPs can shape their services and pricing to deliver maximum value across all target markets.
SMBs often have limited IT resources and expertise, making them prime candidates for outsourced managed IT services. MSPs can tailor their offerings to address the pain points commonly faced by SMBs, such as data security, network stability, and scalability.
Mid to large enterprises typically have complex IT infrastructures, multiple locations, and a high demand for specialized services. MSPs targeting this market segment should emphasize their ability to handle large-scale projects, offer 24/7 support, and provide customized solutions. Addressing the needs of large enterprises, such as data governance, compliance, and business continuity, enables MSPs to develop comprehensive service offerings and pricing models that meet their needs.
Certain industries, such as healthcare, finance, or legal, have distinct IT requirements and compliance regulations. MSPs can specialize in serving these industries by understanding their unique requirements and tailoring their services accordingly. For example, healthcare organizations may require HIPAA compliance and data security expertise, while financial institutions may need robust cybersecurity solutions. By developing industry-specific knowledge and demonstrating compliance expertise, MSPs can position themselves as trusted partners within these sectors.
Setting the Right Pricing Model
Determining appropriate pricing strategies and MSP business plan is crucial for MSP profitability. Common pricing models include tiered pricing, per-device pricing, and per-user pricing. Each model has its own advantages and considerations, and MSPs must assess factors like service scope, client requirements, and market competition, as well as associated costs when setting prices. Flexible pricing options, such as bundling services, can provide value to clients while maximizing revenue for MSPs.
Tiered pricing: This model involves offering different service levels or tiers, each with a specific set of features and price points. Clients can choose the tier that aligns with their needs and budget. Tiered pricing enables MSPs to cater to a range of clients, provide flexibility, and upsell additional services as clients' needs evolve and scale.
Per-device pricing: With this model, MSPs charge a fixed fee for each managed device (e.g., servers, workstations, network devices) within a client's infrastructure. Per-device pricing offers transparency and predictability for clients and enables MSPs to scale prices based on the number of devices under management.
Per-user pricing: This model involves charging a fee for each user or employee within a client's organization who requires IT support and services. Per-user pricing accommodates organizations with varying user counts and provides a straightforward pricing structure.
Conducting regular cost reviews are essential to ensure competitiveness and profitability in the dynamic MSP industry. Changes in vendor pricing, such as increased license and cloud storage costs, can impact MSPs' profit margin. Managing these changes means managed service providers can adapt their business strategy and guarantee a sustainable pricing model.
Developing a service portfolio
MSPs create a service portfolio by combining various technologies and manufacturers to offer a comprehensive and integrated suite of managed services to their customers. MSPs need to understand their customers' specific needs and pain points. This involves conducting a thorough assessment of their IT infrastructure and processes, identifying areas for improvement, and understanding their business goals. By gaining insights into customer requirements, MSPs can design a service portfolio that addresses their unique challenges.
For example, an MSP might partner with cloud service providers, backup solution providers, virtualization platform providers, and cybersecurity vendors. The goal is to curate a set of technologies that work seamlessly together to meet customer requirements.
The key lies in packaging these services together as a cohesive managed services business model and offering them within a single monthly billed service. By aligning services with specific industries or compliance requirements, MSPs can position themselves as trusted experts and drive growth.
The importance of vendor partnerships in the MSP industry
Vendor partnerships are vital for MSPs to deliver high-quality services to their clients effectively. Collaborating with reputable technology vendors provides access to innovative tools, software, and expertise, enabling MSPs to enhance their service offerings. These partnerships also facilitate efficient issue resolution, product training, and marketing support.
Building productive vendor partnerships requires a strategic approach. Collaborating with vendors who offer reliable products with a full feature set, comprehensive support, and attractive pricing helps MSPs deliver exceptional value to clients. Effective vendor management involves regular communication, staying informed about new technologies, and providing feedback for product improvement. Building strong relationships with vendors can lead to exclusive benefits including co-marketing opportunities, technical training, and enhanced customer relationships.
Implementing a robust sales and marketing strategy
By implementing a robust, well-defined sales and marketing strategy, MSPs can effectively target their desired markets, differentiate their services, establish competitive pricing models, and leverage vendor partnerships to enhance their sales and marketing efforts. MSPs can pursue growth strategies such as customer acquisition, expanding service portfolios, entering new markets, and nurturing client relationships.
A well-executed sales and marketing strategy combined with a strong business value proposition and supported by effective vendor partnerships can help to fuel MSP growth and build a successful MSP business model. Collaborating with vendors is essential for MSPs to access sales training, marketing resources, and technical support. Vendors can offer training programs to enhance the sales skills of MSPs' teams and provide marketing collateral, co-marketing opportunities, and lead generation to support marketing plans.
Emphasizing customer service and satisfaction
Customer service and satisfaction are paramount within managed services. MSPs not only provide technical support but also become strategic partners in managing their customers' important data, systems, and infrastructure.
Responsiveness and high service levels are essential in providing proactive support, managing critical customer data, and maintaining customer trust. By delivering exceptional customer service, MSPs can not only meet customer expectations but enhance customer satisfaction, build long-term relationships, and establish a positive brand image in a competitive market.
Conclusion
By embracing the MSP business model, understanding different pricing strategies, targeting the right market segment, and establishing productive vendor partnerships, MSPs can build a successful business plan to position themselves for growth and profitability.    Parallels RAS (Remote Application Server) is a comprehensive virtual application and desktop delivery solution that can be leveraged by MSPs to deliver virtual applications and desktops to organizations as part of a managed service solution. The seamless integration of Parallels RAS enables MSPs to provide a combined managed IT solution, encompassing virtualization, cloud services, data protection, and cybersecurity. And this enables MSPs to effectively manage and support integrated technologies, providing a comprehensive solution that meets their customers' evolving IT needs.
Easy deployment and management: Parallels RAS provides a streamlined deployment process, enabling MSPs to quickly set up and configure virtual applications and desktops for their clients. The management console offers a centralized interface to efficiently manage and monitor the entire infrastructure.
Scalability and flexibility: Parallels RAS is designed to be scalable, enabling MSPs to easily accommodate growing customer demands. It supports various deployment scenarios, including on-premises, hybrid, or fully cloud-based, providing flexibility to tailor the solution to the specific needs of each client.
Multi-platform support: Parallels RAS supports a wide range of platforms, including Windows, macOS, Linux, iOS, and Android. This enables MSPs to deliver virtual applications and desktops to diverse client environments, ensuring compatibility and accessibility across different devices.
Security and compliance: Parallels RAS incorporates robust security measures to protect client data and applications. It includes features like two-factor authentication, SSL encryption, and granular access control to ensure secure remote access.
Cost efficiency: Parallels RAS offers MSPs a cost-effective solution by incorporating built-in security, multi-factor authentication, high availability load balancing, and streamlined management. It supports integration with popular hypervisors, such as VMware, Hyper-V, and Nutanix AHV, enabling MSPs to utilize their preferred virtualization platform. By leveraging these features, MSPs can enhance security, minimize downtime, and improve productivity. This ultimately leads to significant cost savings and operational efficiency gains.