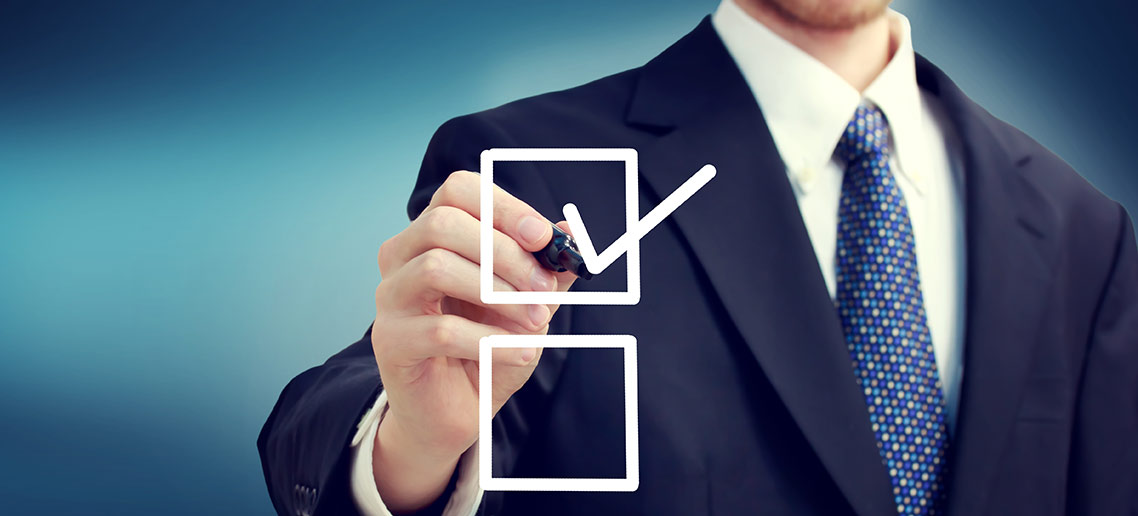 Why "Update Business Continuity Plan" Should Top Your To-Do List
The COVID-19 crisis undisputedly had a significant impact on nearly everyone in 2020. From redefining social boundaries to triggering a significant decline in trade and business, it reshaped the world as we knew it entirely. If COVID-19 taught us anything, it's the significance of a fool-proof business continuity plan (BCP).
If your organization managed to come out of 2020 unscathed, you either had a robust BCP that accounted for a pandemic like COVID-19 or you were extremely lucky. Regardless of the situation your company is in, now's the time to update your BCP to focus on thriving, not just surviving, in the face of future challenges.
Why Update Your Business Continuity Plan?
Keeping in mind Murphy's Law, unexpected and unwanted interruptions will always occur. From a burst water pipe or internet outage to a natural disaster or global health event, there are infinite things that could happen. A business continuity plan ensures that your critical operations run smoothly even when significant disruptions occur. And as your business is evolving continually, so should your BCP. In fact, you should have a schedule for revisiting and updating your BCP at least twice a year. Any big changes in your business infrastructure or operations should be reflected in an updated BCP right away.
7 Key Updates to Make to Your BCP
Regardless of how well-prepared you think you are to deal with a crisis, there will be unaddressed factors—COVID-19 taught us that well. Business continuity managers across the globe may have been prepared to ensure continuity during the worst of natural disasters. But the possibility of a global epidemic halting businesses for months on end arguably isn't something that the majority of organizations could have accurately predicted.
Keeping in mind the lessons learned from the ongoing COVID-19 crisis, here's what you should add to or update in your BCP:
1. Invest in the Right Technology to Support Employees
Technology has played a key role in ensuring business continuity amidst the pandemic. Video conferencing and remote access tools have been the key enablers all along. For an effective BCP, companies should have a deep understanding of the IT infrastructure and technologies required for continuing operations during interruptions. Invest in figuring out and acquiring the right technologies now to enable a smooth transition to new working models with minimal future risk, particularly when it comes to data security.
2. Establish or Improve Your Communication Plan
Communication is essential for any business, and even more so during times of crisis. A comprehensive communication plan should be a part of an effective BCP. It should include strategies for sharing all critical updates as well as combating misinformation, which can easily become widespread during any type of crisis. The task of sharing company processes and verified information with all employees should be specifically assigned to a responsible C-level executive.
3. Identify Mission-Critical Roles and Services
Identify the key business areas, functions and personnel required to remain 100% operational. You should also determine the dependencies between various functions and what constitutes acceptable downtime for each. This information will help you prioritize critical business operations and update your BCP accordingly. When the time comes, you'll know what areas to focus on first and where to redirect your resources.
4. Rethink Security Protocols
It is impossible to predict and individually prepare for all kinds of unforeseen interruptions. But even in the most haphazard implementations, security should not be overlooked. Keep in mind that bad actors thrive in chaos, which is why 2020 had already surpassed 2019 in the number of cyberattacks by the end of June. Assess how your BCP addresses and incorporates remote network security, what your protocols for how employees handle sensitive or private company information look like and whether you need to invest in new processes or even technology to protect sensitive data.
5. Create Distributed Systems to Speed Up Disaster Recovery
Centralized systems are rapidly becoming a thing of the past. Cloud technologies have enabled distributed systems and infrastructure without compromising visibility and control. Distributed systems are crucial for business continuity during localized disasters and disruptions. Add to that a distributed workforce, and your business operations can run from other parts of the world even during a local crisis.
6. Build an Agile Workforce
Shifting your critical business functions to the cloud and investing in remote access software is not enough. Even with the best technologies at your disposal, your BCP is only as effective as your workforce's readiness to act upon it. As employees begin to recover from the stress and burnout they endured in 2020, focus on training and reskilling your workforce to better adapt to different working models and adopt new technologies. Include regular training workshops and evaluations in your BCP.
7. Rethink Processes Without Human Intervention
COVID-19 has driven organizations to ramp up their enterprise-wide automation initiatives. Companies can automate repetitive, mundane tasks to improve efficiency, speed and continuity. For instance, automating payroll operations in healthcare can ensure that frontline staff receives their salaries on time, even with staff shortages during COVID-19 peaks. Other examples include investing in chatbots to relieve the workloads of customer service representatives or creating a mobile app where people can place orders if they typically do so over the phone.
Use Parallels RAS to Guarantee Remote Access and Achieve Business Continuity
Remote access is a vital part of any solid BCP. In this regard, Parallels® Remote Application Server (RAS) has you covered. It's a complete virtual desktop infrastructure (VDI) solution that allows your employees to access their desktops and business-critical applications from anywhere, on any device, during unexpected disruptions.
IT administrators can deploy and manage application and desktop delivery remotely in hybrid cloud and multi-cloud environments, all through a unified console. Through Parallels RAS, your employees can access desktops and applications hosted on Amazon Web Services (AWS), Microsoft Azure and Google Cloud Platform (GCP) with ease to ensure business continuity during uncertain times. There's no way to guarantee another pandemic won't happen, but with Parallels RAS, you can rest assured that if one does, your company can weather it successfully.
Interested in adding Parallels RAS to your business continuity plan? Watch our live demo to see how Parallels RAS can help.