Slash IT costs, reduce installation time and boost productivity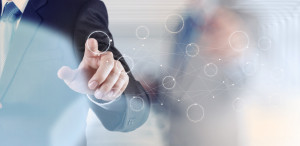 citrix alternative: Parallels Remote Application Server (Parallels RAS) focuses on security, reliability, performance, scalability and user experience, which exceed those of Citrix XenApp and Citrix XenDesktop.
Citrix has a complex and interrelated product range, which makes it difficult for an organization to assess the real cost of its software infrastructure.
Citrix Alternative
In addition, with Citrix products users cannot rely on just one product. All the different products must be constantly monitored by the IT Administrator, to make sure he doesn't miss out on an update or a migration of any of these products. Citrix products may have different End of Maintenance (EOM) or End of Life (EOL) statuses, which could lead to huge problems if one of these is missed.
Are you caught up in the Citrix whirlwind of never-ending costs, complex implementations and time-consuming maintenance? Put a stop to it today!
Unlike Citrix, Parallels Remote Application Server (Parallels RAS) is a one product solution that covers all your needs without having to constantly monitor statuses. If a feature is upgraded or the status changes, the assigned IT Administrator will be informed automatically without affecting your entire network infrastructure. The icing on the cake is that RAS is easy to install, manage, configure and maintain at a very competitive price.
With Parallels Remote Application Server, you can fully support both old and new Microsoft Terminal Server environments for a fraction of the cost of a Citrix solution – while enjoying enhanced product functionality.
Customer testimonials:
Fisher & Company
"We reduced our expenses for application delivery by 89% from $108,000 to $12,000 by switching to Parallels Remote Application Server."Read More
Managed Insurance Services, Inc.
"When you compare our total cost of ownership with what we were paying when using Citrix, there's really no comparison."Read More
Intuitive Medical Software
"Using the Parallels Remote Application Server solution rather than Citrix licenses allows us to grow up rather than out."Read More
Read more customer testimonials
Parallels RAS vs Citrix in the press
Perfect Citrix replacement Parallels Remote Application Server
Parallels RAS the perfect Citrix Alternative
Parallels RAS Citrix Alternative
http://community.spiceworks.com/topic/120603-2x-citrix-alternative
Complete Citrix Alternative