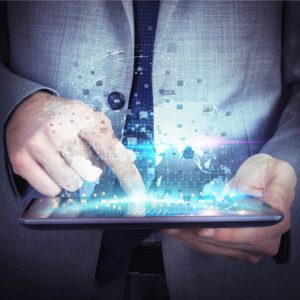 Citrix Licensing: Remote networks have been around for many years. Windows offers Remote Desktop Services with its server software that allows you to deliver virtual desktops and applications remotely. The new version of Windows Server, 2012 R2, comes with powerful remote networking features. Hyper-V is now more robust and efficient – it can be configured to deliver a powerful VDI solution.
With highly configured systems available in the market, businesses can run several instances of OS on each server to leverage resources. You can host pooled virtual machines or assign a dedicated virtual desktop to a user. Instead of an entire session, you can host individual applications. Desktop systems have a longer lifespan when applications and data are hosted on the server. Application maintenance becomes easier for administrators, and employees can access corporate resources from anywhere, at any time.
Citrix Licensing: The Challenges of RDS and VDI Solutions
Windows Server 2012 R2 has great features, but it is not easy to manage the software. You need trained staff. Moreover, you have to install additional components to work with the load balancing and reporting features. Some of the features are not available for Android and iOS users.
There are other virtualization solutions available on the market such as VMware vSphere and Citrix XenDesktop. The VMware licensing model is based on a per CPU basis with packs of 25 users. Not every business can afford the Citrix Licensing cost.
On the other hand, Parallels offers user-based licensing. Now, companies with limited budgets can take advantage of the Parallels RAS pricing model to deploy powerful VDI solutions quickly and easily.
Parallels RAS Vs. Citrix Licensing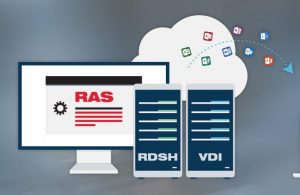 Parallels offers a unique licensing method for its Parallels RAS tool. This software is available as SaaS and on-premise by the number of concurrent users. License packs come in increments of 15 users. The initial 30-day trial period allows you to test 25 concurrent users on two servers.
Parallels RAS is quick to setup and easy to use – a cakewalk for IT managers. Within a few minutes, you can publish applications, with no technical expertise needed.
The Parallels RAS business license cost is very affordable. The low price is a treat for medium and small businesses, and large enterprises can also take advantage of it to optimize resources.
---
References
Citrix Licensing: 10 reasons why Windows Terminal Services is becoming more popular | techrepublic.com
Citrix Licensing: Remote Desktop Services | technet.microsoft.com
Citrix License & How it works: MyXenapp

Citrix Licensing: Lakeside Software
Citrix Licensing: A Balanced Look at Comparing XenDesktop VDI licensing costs with Horizon View VDI | blogs.citrix.com
Licensing Citrix : ApplicationServer XG version 11 (Review) | frugalnetworker.com
Citrix Licensing: Microsoft Licensing for Citrix Environments | whitehatvirtual.com