Microsoft Azure and Its Business Benefits | Parallels Explains
What Is Microsoft Azure?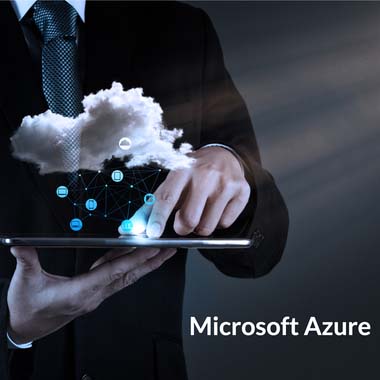 Microsoft Azure refers to Microsoft's cloud computing platform, which is used to build, deploy and manage applications and services via Microsoft's datacenter network. Microsoft's enterprise-grade datacenters spread across the globe and are the heart of its cloud success story. Microsoft's global cloud infrastructure network provides greater business opportunities, helps accelerate new global investment and improves access to cloud and internet services across the globe.
Microsoft Azure offers scalable, highly available and resilient cloud services to organizations, meeting data residency, security and compliance needs. Due to its strong leadership in the high collaboration segment, the enterprise adoption of Microsoft Azure has significantly increased.
Business Benefits of Microsoft Azure
Microsoft Azure can help any business regardless of size. Azure is difficult to match when it comes to deployment speed, scalability and operation speed. It operates on a pay-as-you-go pricing model to meet any budget. And unlike many other cloud vendors, high availability and redundancy come built-in with Azure.
When it comes to protecting customer and business data, Azure is a top choice for high-risk industries such as healthcare and government. Many times, data-oriented businesses get turned down by hazy data policies of cloud vendors. With Azure, you own your data, and Microsoft provides in-depth information on how they store and manage it.
Additionally, Azure fully integrates with all Microsoft products. It comes with an integrated development environment that reduces the learning curve, allowing teams to master the platform quickly. Moreover, the migration of on-premises virtual machines (VMs) as well as physical machines to the Azure cloud platform is straightforward. You can achieve that with Azure site recovery service.
Challenges with Azure
The cloud is quite inviting for new businesses. But for existing on-premises organizations, migrating to the cloud has unforeseen pitfalls. All the cloud vendors, including Azure, have their fair share of complication when it comes to migrating legacy apps to cloud datacenters.
Virtualization is another area where cloud services are yet to offer less complex deployment and migration processes. This is why virtual desktop infrastructure (VDI) deployment in the cloud has so far been no more than a collaborative effort between cloud vendors and virtualization solution providers.
Parallels RAS Makes Things Easier in Azure
Parallels® Remote Application Server (RAS) has robust support for delivering virtual desktops and apps in the Microsoft Azure cloud. By creating a Parallels RAS environment on Azure, organizations can efficiently deliver virtual applications and desktops to any device in any location. Moreover, Parallels RAS provides prebuilt templates and automated configuration wizards, which let organizations configure and deploy Parallels RAS solutions in Azure in less than 30 minutes.
Even customized or legacy applications can be virtualized and delivered as full-featured applications in Azure with the help of Parallels RAS. Parallels RAS also provides multi-cloud capability that allows organizations to deploy their server-based applications and desktops on multiple cloud computing services, including Azure and on-premises.
With the deployment of Parallels RAS in Azure, organizations get added security around their app and desktop delivery process in the cloud. Parallels RAS offers cutting-edge security features such as Secure Sockets Layer (SSL) and Federal Information Processing Standard (FIPS) 140-2 encryption, multi-factor authentication (MFA), client policies, granular filtering and role-based access control (RBAC).
Download your 30-day trial of Parallels RAS and try out its unique capabilities on the Azure cloud!
---
References
TechTarget | https://searchcloudcomputing.techtarget.com/definition/Windows-Azure
TechRepublic | https://www.techrepublic.com/article/microsoft-azure-the-smart-persons-guide/
Sumo logic | https://www.sumologic.com/brief/what-is-azure/
Simplilearn | https://www.simplilearn.com/what-is-azure-article
Parallels RAS | https://www.parallels.com/blogs/ras/microsoft-azure-cloud/