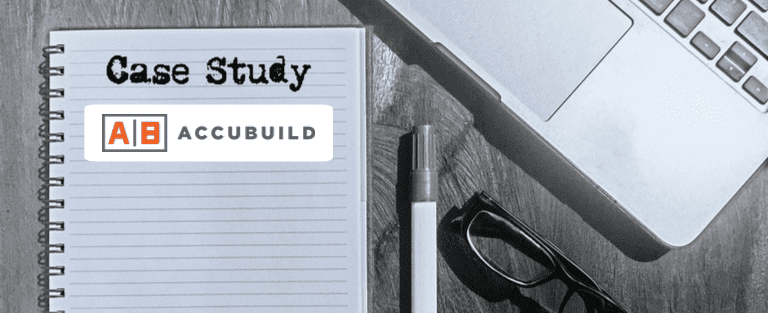 Construction ISV AccuBuild Implements Parallels RAS to Publish Application to Customers
The Customer: AccuBuild
A construction independent software vendor (ISV), AccuBuild is the system of choice for general contractors, specialty subcontractors, and industry professionals across the U.S. It is proudly recognized as an industry leader in business-management software for contractors. AccuBuild Construction Software is a fully integrated, flexible business management system for contractors. The software supports the needs of executives, accounting staff, project managers, and field staff. The company offers tailored solutions to help contractors gain a competitive advantage, as well as make faster and better decisions.
The Challenge: Simple, reliable virtualization infrastructure to publish construction software
AccuBuild needed a virtualization environment to deliver its integrated construction business-management system to its customers' employees, who used Mac® and Windows desktop devices to access the software.
The ISV wanted to deploy a straightforward virtualization framework that supported cloud service Rackspace. Additionally, the ISV had deployed virtual desktop infrastructure (VDI) through Microsoft Hyper-V—another component the virtualization solution had to support. As a result, the company went on the market to find a virtualization solution that would provide reliable connections, speed, and customer experience while supporting the cloud-based IT infrastructure.
The Solution: Parallels RAS offers straightforward remote application publishing
After exploring options, AccuBuild deployed the comprehensive, affordable application publishing solution Parallels® Remote Application Server (RAS). With Parallels RAS, the ISV was able to provide easy-to-use, secure virtual application to its customers' employees working on PC and Mac desktop computers.
Parallels RAS enabled AccuBuild to deliver customized construction-management software to its customers' devices. Seamless application virtualization provided by Parallels RAS allowed AccuBuild employees to access resources and improve efficiency in the workplace.
Ultimately, the contractor companies that used AccuBuild were able to take advantage of the Parallels RAS high-reliability solution to reduce downtime in construction locations and increase employee productivity. perform higher levels of direct service.
Parallels RAS provided an affordable, user-friendly application publishing solution that immediately benefited employees by allowing them to be more mobile and flexible in how they performed their duties. The IT staff also benefited through straightforward implementation and management.
The Benefits: Easy-to-implement, user-friendly application publishing
As a result of implementing Parallels RAS, AccuBuild was able to migrate customer end users in only a few hours rather than months. The AccuBuild IT team only needed to run a single installation process that centralized the entire infrastructure in one easy-to-use dashboard interface. This created savings for the ISV company, because the team didn't need to contract a virtualization expert to get the virtual application publishing infrastructure up and running. Using a simple wizard, the cloud servers and general contractor application publishing components were set up without issues or complexity.
"Parallels RAS delivered solid, easy-to-use virtualization to help us deploy AccuBuild software." –Jonathan Montero, IT Support Specialist, AccuBuild
Conclusion
The Parallels RAS comprehensive desktop and application delivery solution provided AccuBuild with a seamless, easy-to-use virtual application publishing environment for its construction customers. The greatest advantage for AccuBuild was a more affordable, user-friendly, cloud-ready IT infrastructure; the ISV was able to achieve more with less. Overall, AccuBuild's IT network administrators and customers were highly satisfied with the application publishing experience provided by Parallels RAS.