Banking Challenges Solved with Virtualization Technology | Parallels
Financial and Banking Challenges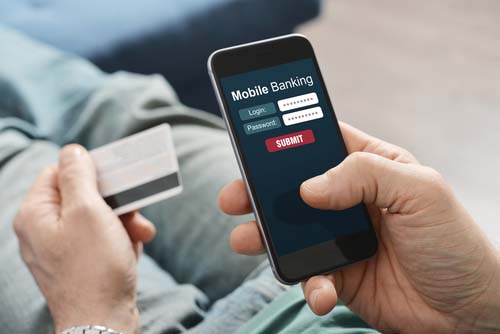 Banking Challenges: Historically, the financial and banking sector has struggled with a dwindling pool of legacy technology systems. The sector has gotten wakeup calls from time to time in the form of cyberthreats, but it's a behemoth organization that has a lot to adopt in terms of innovation and technology. Changing business models, mounting regulation and compliance pressures, and disruptive technologies have forced players in the financial and banking sector to move toward a modern IT infrastructure with the help of virtualization.
How Virtualization 
H
elps with Security Challenges
The use of virtualization technology can help address some security challenges faced by banks.  
For one, workstation sharing, common among bank employees on shift work, can be problematic security-wise if an employee fails to observe security practices and risks exposing a colleague to a potential breach. When user personalization is not required, as in this case, best practice dictates that employees be assigned virtual desktops rather than traditional PCs. 
Virtual desktops are also secure from theft since they reside within the datacenter. If you allow users to make temporary changes to virtual desktops, they can be set to return to their standard secure configurations at regular intervals. They can also be updated and patched remotely from the data center. 
Finally, virtual applications are more secure since their usage can be tracked and monitored from the data center. They also perform better since they have less bandwidth requirements than traditional desktop applications. 
Virtualization vs. banking challenges
Amidst the rising demand for round-the-clock personalized consumer services, the Banking, Financial Services, and Insurance (BFSI) sector has adopted virtualization solutions in order to achieve easy and fast application delivery. This transition from legacy systems to a more innovative centralized has only recently been possible with the evolution of a few high-end virtualization solutions.
For BFSI companies, it is essential to ensure company-wide compliance with the latest security requirements. The best way to easily achieve this is to opt for centrally managed application delivery. With a virtualization solution in place, BFSI companies can offer their employees immediate mobile access to business-critical apps, desktops, and data—with a native-like experience—regardless of their geographic location. This really helps with business continuity. Infrastructure administration is also easier with virtualization, as all the compute resources can be monitored and managed from a single dashboard.
Another benefit of BFSI companies implementing virtual desktop infrastructure (VDI) is its ability to transform old legacy systems into a thin client–like machines with modern operating systems and updated security features. This cuts down the otherwise frequent hardware replacement costs for thousands of employees. Last but not the least, the capabilities of virtualization—such as easy deployment and scalability—are quite compelling features for BFSI companies.
How Parallels RAS helps
Parallels® Remote Application Server (RAS) is an industry-leading, all-in-one, easy-to-deploy VDI solution that offers both application and desktop delivery under a single license. It requires minimal effort while offering quick provisioning and auto-scaling of resources. Some of the Parallels RAS key benefits include:
Supports all major hypervisors and has built-in load balancing capabilities.
Reduces the risk of data loss and malicious activity by utilizing policies to limit access based on user, group permissions, locations, and devices.
Integrates Secure Sockets Layer (SSL), FIPS 140-2 encryption and multi-factor authentication (MFA).
Provides a unified and intuitive management console, configuration wizards and customizable set of tools that can be used to easily configure remote desktops and VDI.
Ensures a native-like experience while accessing centralized applications delivered on iOS and Android end-user devices.
For institutions spread across various geographic locations, IT network operators can connect all the separate Parallels RAS sites under one farm and manage them from a central console. This is an ideal multi-tenancy support feature for global BFSI organizations.
Download the 30-day trial of Parallels RAS solution and improve your IT infrastructure! 
---
References
The Financial Brand | https://thefinancialbrand.com/90562/digital-banking-transformation-platform-fintech-data-marketing-trends/
Banking challenges | https://www.esds.co.in/kb/virtualization-in-the-banking-sector/
Bank Tech | http://www.banktech.com/infrastructure/virtualization-the-smart-choice-for-financial-institution-data-centers/a/d-id/1296899d41d.html?
Banking challenges | https://www.expresscomputer.in/news/virtualization-for-enhancing-financial-inclusion-in-india/22832/
Parallels RAS | https://www.parallels.com/blogs/ras/advantage-of-remote-working/
Paralells RAS | https://www.parallels.com/products/ras/use-cases/financial-services-it-solutions/