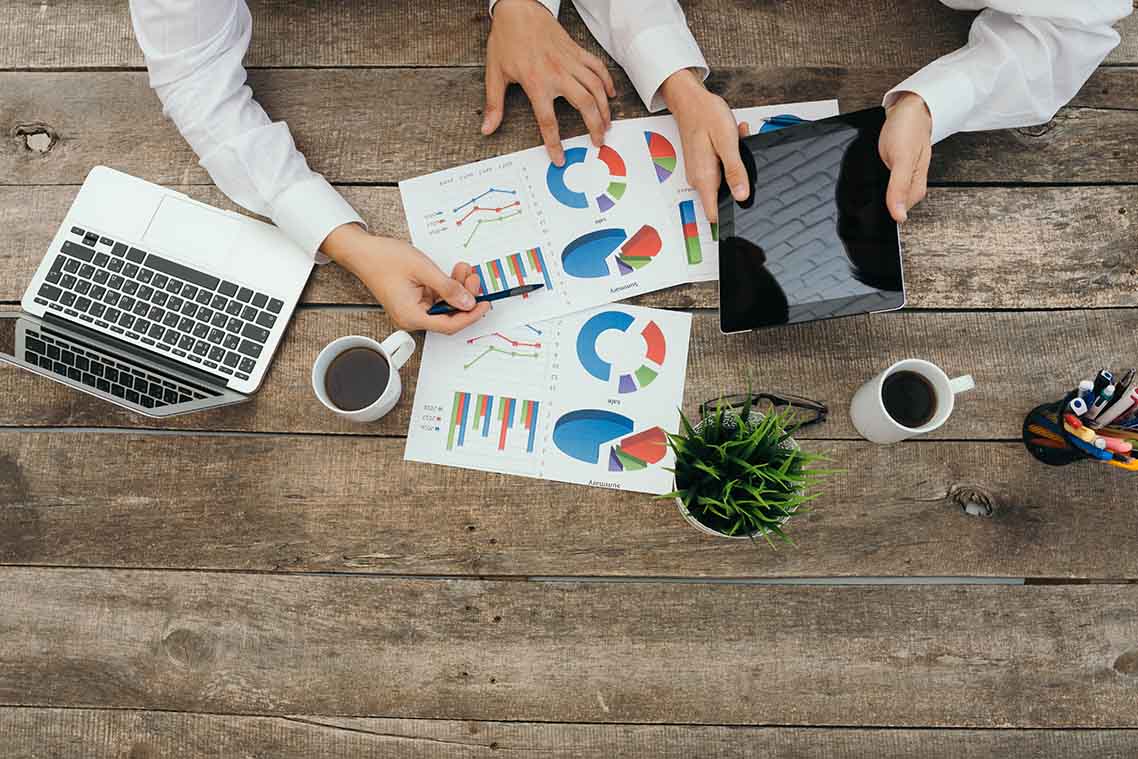 Business Impact Analysis: A Guide for Identifying Potential Risks and Creating a Business Continuity Plan
Risks are inherent in any business. And as the business expands, the risks also multiply and have a greater potential to cause damage. While an enterprise cannot insulate itself completely from every possible worst-case scenario, a business impact analysis can help you analyze and predict the operational and financial impacts of disruptions.
What is Business Impact Analysis (BIA)?
By preparing for potential fallout from risks, an organization has the best chance at recovery. Business impact analysis is also crucial to any business continuity planning (BCP), which describes the steps organizations should take when an outage or disruption occurs. Without a sound business-impact analysis, it would be difficult to identify which systems and processes are most crucial and which dependencies exist within the critical systems.
The Potential Benefits of Business Impact Analysis
Conducting regular and tailored business impact analysis is crucial to the business' survival because of the following five reasons:
1. It helps the organization to unearth new and updated system interdependencies.
Business impact analysis establishes the enterprise's essential products and services and establishes application interdependencies. Most enterprise systems are often built around other applications that allow them to function correctly. When you remove one of the supporting applications from the system, the organization's central system will not work correctly.
Without a clear plan on how these interdependencies map out, you may not get a clear picture of how a failure of one application can disrupt other business processes. The same applies when adding new technologies to the enterprise's environment. The more applications you add to the environment, the more external dependencies you'll be relying on. This potentially increases points of failure.
Performing regular business impact analysis can help you determine the resources that key business activities depend on and identify individual requirements to address them as needed.
2. It helps the organization to understand third-party vendor risks.
While business impact analysis focuses on the organization's resources, it also looks at third-party vendors that the firm depends on. For example, what would happen to the enterprise if one of the vendors had an outage? Does the service provider have a BCP in place?
Just like the organization's systems keep on changing, so do the vendors. This means that their BCP is evolving constantly as well. You are placing the organization at risk if you don't understand these changes. A business impact analysis helps you assess third-party risks to determine potential blind spots that might jeopardize the functioning of the business.
3. It helps the organization to compute the cost of downtime.
Conducting a business impact analysis helps you determine your critical applications and how their downtime affects your business. For example, what would happen to the company if the core application fails for a few minutes? What if the application goes down for a few hours?
Business impact analysis can help you associate the impact levels—based on time—for each disruptive event—and define recovery metrics such as recovery point objectives (RPO) and recovery time objectives (RTO). This helps you create a realistic timeline for returning the business to normal operations.
4. It allows the organization to tie business requirements to IT's resilience posture.
Undertaking business impact analysis enables the organization to weigh in on what IT administrators and vendors are doing to support business continuity—from tiering of systems to contractual guarantees from essential vendors. For example, suppose the enterprise needs certain applications always to remain available. In that case, a business impact analysis will show whether such systems reside in the cloud with real-time backup or not.
The same goes for crucial vendors where business impact analysis ensures there is a guarantee of availability. If the vendor does not assure availability, an organization can have a secondary provider to serve as a backup.
5. It enables the organization to identify legal, regulatory and contractual obligations.
Many enterprises do not have a clear understanding of the environment they operate in and the contractual obligations. Without knowledge of these structures in place, an organization cannot comprehend the implications of disruptions to its business. A business impact analysis allows the organization to have a clear understanding of its obligations to achieve compliance.
What happens when an organization does not perform business impact analysis? Some of the problems that are likely to occur include:
The organization suffers from confusion arising from recovery priorities. Without a formal business impact analysis, the firm lacks objectivity when determining the scope, creating priorities and defining appropriate recovery goals. This may lead to confusion when handling disruptions.
There are capability gaps and incorrect program scope. Lack of business impact analysis results in a misalignment between application performance and management's expectations. This can lead to incidences of under-preparation or overspending, which, in turn, could result in gaps in the business continuity processes.
There is a lack of justification for investments in business continuity processes. Without a sound business impact analysis, management issues such as business continuity requirements, what needs to be done if an outage occurs and how much money should be invested cannot be addressed adequately.
The Importance of performing a Business Impact Analysis
Many businesses are perplexed as to why a BIA is so critical. However, when considering business continuity as a long-term process, the BIA represents the needs collecting phase. Just as a project manager wouldn't start working on a project without clear requirements, a BIA should give explicit needs for business continuity.
Perform a Business Impact Analysis Step by Step
Business impact analysis is a five-phase process involving the following steps:
Step 1: Organize your business impact analysis project team.
Before undertaking business impact analysis, you need a team. You may decide to outsource the process to a third party or use internal staff. If you opt for internal staff, your team should have the following roles:
Project leader. A project leader is the primary contact person for the entire business impact analysis task.
Executive sponsor. An executive sponsor provides strategic guidance and inputs that guide the implementation of the business impact analysis.
Business process owners. These are representatives from different departments in the organization, such as finance, human resources (HR) or IT. Their role includes providing insights into relevant business processes that can help the team implement business impact analysis.
Step 2: Find the business scope for business impact analysis.
At this stage, you examine the enterprise's distinct business operations and the applications that support services to forms the basis for subsequent phases of the business impact analysis. The activities that you perform include defining the precise scope of the project, timing and staffing.
Additionally, you also need to articulate project status and the process requirements throughout the organization to allow relevant personnel to prepare accordingly.
Step 3: Set up business impact analysis and risk assessment interviews.
After determining in-scope departments and activities, the next stage involves scheduling interviews with each department's leadership and other subject matter experts. You will need to prepare the departments' personnel by informing them of the overall goal of business impact analysis when scheduling the meeting.
For each identity activity, you'll need to capture the necessary steps that complete the process, peak operation times, downtime impacts, and dependencies for the action. At the outset, you need to document dependency types involving applications, facilities, equipment, third-party vendors and personnel for each activity.
Step 4: Generate a business impact analysis report.
Following each department-level meeting, you need to write a report that captures the results you have found. Besides the key findings, the report should also capture the recommendations regarding RPO and RTO. Next, you distribute the draft report to the meeting participants to review and make the necessary adjustments.
Once you have all the approved departmental reports, the next phase is writing a detailed business impact analysis report. Because the report is an essential outcome of business impact analysis, it should include all the findings and recommendations to management and guide the implementation of the enterprise's BCP. It should also capture the order of response priorities required to restore systems to normal operations.
Step 5: Give recommendations on the best continuity strategy based on the business impact analysis report.
After generating the business impact analysis report, the next step is presenting it and making recommendations to the senior management. The proposals should help address the critical risks identified in the organization. It would make business sense if you prioritize the recommendations based on how they achieve the appropriate level of resilience in the organization.
Create a Business Impact Template from Business Impact Analysis and Risk Assessment Interviews
A business impact analysis template is an essential tool that can help you conduct interviews. Without it, you will likely leave out important aspects of the interview like priority ranking, impact category and recovery strategies. A template can even help you compute the potential financial and operating losses and the necessary resources to return the business to normal.
While business impact analysis templates can differ in design depending on the department or industry, they all provide valuable features that can help you identify critical areas and severity of impact on specific disruptive events.
The Business Disruption Scenarios to prepare for in your Business Impact Analysis Plan
Unfortunately, there are several things that can go wrong – which is why it is important to always prepare for the worst. Below are a few of the common business disruption scenarios that you should prepare for:
Buildings that have been physically damaged
Machinery, systems, or equipment are damaged or break down.
Access to a location or building is restricted.
The breakdown of a provider or the stoppage of products transit from the supplier are examples of supply chain disruptions.
A power outage
Information technology, including voice and data connections, servers, pcs, operating systems, apps, and data, is damaged, lost, or corrupted.
Employees that are critical to the company's success are absent.
Business Impact Assessment vs Risk Assessment
People frequently confuse the two or regard them as interchangeable, yet they are two distinct processes with distinct outputs.
A business impact analysis identifies and analyses business processes, as well as the impact of those processes being out of operation, with the ultimate purpose of determining how to prioritize each of your company operations in the case of a disaster. Risk analysis predicts the likelihood of an unfavorable event occurring, allowing your company to implement risk treatment procedures to reduce the harm caused by such situations.
Use Parallels RAS as Part of Your Continuity Plan
Disruptions are inevitable in any business. Without a sound business-impact analysis in place, even the most mundane disruptions can cause damage to the organization, potentially impacting its overall bottom line.
Parallels® Remote Application (RAS) is an out-of-the-box business continuity and disaster recovery (BCDR) solution. Enterprises can leverage Parallels RAS to balance the criticality of their resources and the cost of recovery. It utilizes many functionalities such as:
Virtual desktop infrastructure (VDI). IT administrators can publish corporate resources with Parallels RAS, which employees can access either on-premises, on public clouds or both. If a disruptive event such as a global pandemic occurs, employees can access such resources from any location on their preferred devices and platforms.
Proactive monitoring and reporting. Monitoring and reporting is an essential feature of BCP because it can assist an enterprise in preventing outages before they occur. Parallels RAS has enterprise-class monitoring and reporting engines that IT administrators can leverage to view the entire organization's IT components. For example, they can obtain detailed statistics regarding users, groups, applications and devices.
Hybrid and multi-cloud deployments. Parallels RAS is a cloud-ready solution, supporting both multi-cloud and hybrid cloud deployments. In case a disaster strikes, employees can access corporate resources either on-premises or in the public clouds. Moreover, Parallels RAS features a High Availability Load Balancing (HALB) component that adds an extra layer of redundancy. This ensures that the distribution of traffic between gateways never experiences any downtime.