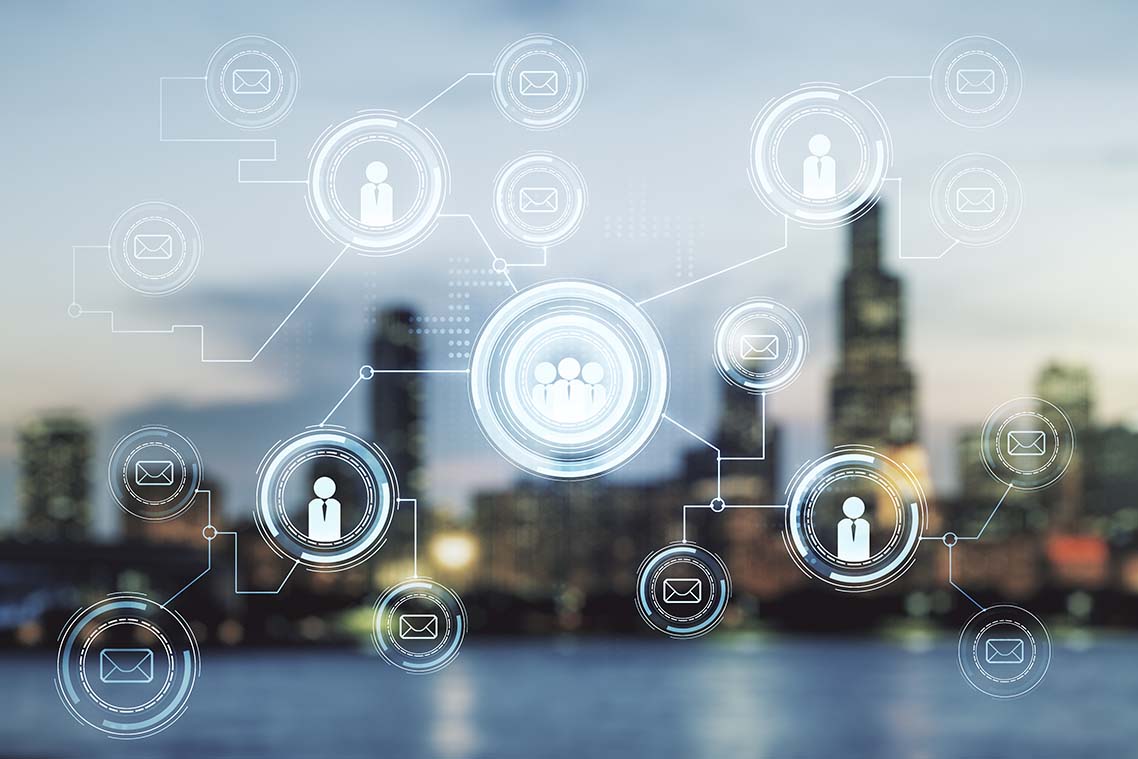 Parallels Is a Platinum Sponsor of the E2EVC Virtualization Conference in Lisbon
Parallels® is a proud platinum sponsor of the E2EVC virtualization conference that will take place from November 12th, 2021 to November 14th, 2021 in Lisbon, Portugal.
The Experts to Experts Virtualization Conference (E2EVC) is a virtualization, end-user computing (EUC) and cloud computing conference that brings together the best experts to exchange knowledge and establish new connections. Officially launched in 2003, E2EVC has hosted hundreds of experts in server, desktop, and storage virtualization areas.
So far, the conference has been held in major cities such as Athens, London, Lisbon, Copenhagen, Berlin, and Barcelona, among others. The event highlights some of the latest IT research and significant trends in virtualization, EUC, and cloud computing, providing a perfect environment for you to learn.
You'll also interact with key players in the IT sector who will inspire you to make lasting changes within your own organization.
Parallels Unveils the Latest Features in Parallels RAS
As is the case with previous conferences, Parallels will unveil additional milestones for its premier virtual desktop infrastructure (VDI) solution.
Friday, November 12th at 11:55 a.m. CET
Sergey Filippov, Parallels program manager, will present a wide range of the most recent Parallels RAS features virtually in a session titled "Parallels Remote Application Server—The Latest and Greatest."
Some of the Parallels RAS 18.1 updates that Sergey will showcase include the following and many others:
How to manage all the user sessions efficiently from a single console with the new Combined User-Session Management feature.
How to save resources and time by automating Remote PC enrollment and publishing via the new Self-Service Remote PC Access option.
How to leverage new features in Azure Virtual Desktop such as overriding host size, RDP Shortpath support, security assertion markup language (SAML) 2.0 single sign-on (SSO) authentication, and HTML5-initiated Windows Client support to streamline the deployment and management of virtual workloads.
How you can enhance end-user experience for employees that access published resources in windowed mode through the new Dynamic Session Resolution Update.
How to increase the security of your enterprise resources by restricting clipboard redirection.
Sergey will also discuss Parallels RAS 18.2. (release date set for early November 2021) and upcoming support for Windows 11 and Windows Server 2022 in Parallels RAS 18.3.
Saturday, November 13th at 16:25 p.m. CET
Alexey Kutuzov, Senior Product Manager at Parallels, will present "Parallels RAS with Azure Virtual Desktop and FSLogix Profile Containers."
The session will provide a technical overview of the integration of Parallels RAS with Azure Virtual Desktop and FSLogix Profile Containers, all from a single pane of glass. Alexey will show how all virtual resources are accessed from a unified Parallels Client. See how this integration simplifies and extends Azure Virtual Desktop functionality and helps admins to use cost optimization techniques with built-in autoscaling and automated image optimization.
While the sessions at the E2EVC conference will focus largely on virtualization, EUC, and cloud computing, it won't be all shop-talk. You'll also get the opportunity to hang out with your peers, exchange business cards, and even have a few beers in the city of Lisbon—a vibrant and popular tourist destination.
Desktop Virtualization Solutions Play a Role in the New Remote Work Era
Hybrid working scenarios are now a reality, and desktop virtualization is trending. This is because desktop virtualization allows organizations to centralize the management of their IT infrastructures while enhancing the security of enterprise resources.
However, with the accelerating adoption of cloud computing, organizations want solutions that can integrate and simplify the delivery of virtual workload in the cloud. If a business can get the desktop virtualization solution right, its hybrid working model can have significant benefits.
For example, it could cut down costs associated with office space and enable the organization to meet its sustainability goals. Providing hybrid working as a standard can also help the company recruit and retain the best talent out there, as evidence increasingly shows that employees value flexible working styles.
Parallels RAS is designed to support hybrid working environments and distributed teams. As an all-in-one VDI solution, Parallels RAS grants access to the same applications and desktops that employees are familiar with—whether they're in their physical offices or are working remotely.
IT administrators can leverage Parallels RAS to secure and simplify the provisioning, de-provisioning, and remote management of corporate resources. Parallels RAS is also cloud-ready, supporting on-premises, public, and hybrid cloud deployments.
Most importantly, Parallels RAS seamlessly integrates and extends Azure Virtual Desktop, enabling organizations to provision and manage virtual workloads quickly from a single pane of glass.
Register for the E2EVC virtualization conference from November 12th, 2021 to November 14th, 2021 in Lisbon!