Virtual Desktop Infrastructure (VDI)
Desktop virtualization is an increasingly important technology for many organizations. Parallels® Remote Application Server (RAS) makes VDI quick, easy, and affordable, providing organizations with improved security, centralized desktop management, and reduced IT workload.
Hypervisor Flexibility
Parallels RAS supports Microsoft Hyper-V, VMware ESXi, and hyperconverged infrastructures such as Nutanix Acropolis, Scale Computing HC3, HPE, Citrix Hypervisor, and Kernel-based Virtual Machine (KVM). Parallels RAS can create and manage virtual machines (VMs) from different hypervisors under the same infrastructure, offering administrators extended flexibility when implementing VDI solutions.
Simplified VDI Management
Parallels RAS automatically generates and deploys VDI desktops on demand using customized templates, allowing administrators to create and deploy guest VMs on the fly. After a template is created, the IT team can instantly deploy several VMs by selecting the template and entering the number of VMs. Create a virtual desktop once and replicate it as many times as needed. Read More.
By utilizing linked clones, the IT team can replicate an already available virtual disk from an existing VM instead of launching a whole new full VM. This allows multiple virtual machines to share the same software installation, saving disk space and deployment time.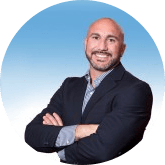 "VDI Virtual Desktop – Nowadays, the biggest challenge IT departments in many organizations face is to centralize all the different IT solutions in a new technological model. IaaS (Infrastructure as a Service), desktop and application virtualization, private and public cloud, and VDI are phrases we hear often."
-Giorgio Bonuccelli

Test Template Wizard
Parallels RAS includes a Test Template wizard, which automates VM testing and VM deployment to ensure that custom-built templates work smoothly, reducing the administrator's manual tasks.
The Test Template wizard simulates the lifecycle of a VM from creation to deletion, along with user login to confirm accessibility with sufficient Active Directory permissions. This provides the administrator with peace of mind knowing that the templates are fully deployable.
Dynamic Storage Space Management
Admins can set a preconfigured number of VMs to be created based on a RAS template to make sure that enough VDI instances are available for the users, ready to accept users' connections and reduce user login times. IT can define an alive timer which states how long the VM stays on the server before being deleted. After the predefined time expires, the VM is deleted from the infrastructure, freeing the storage space that was reserved for it.
VDI: Persistent vs. Non-Persistent
Parallels RAS offers two types of VDI choices: persistent and non-persistent, providing flexibility for the organizations to choose the model that fits their requirements.
Persistent VDI is a session where each user's desktop is uniquely customizable and carries over from one session to another. User data is retained and always available through any user session.
Non-persistent VDI doesn't retain any user data. It creates a standard desktop from a RAS template that always has the same settings. It's deleted when the user logs out or the pre-defined alive timer expires.
VM Pool Management
VM pools offer administrators more flexibility when managing a vast number of guest VMs. IT administrators can set multiple pools based on guest VMs from specific RAS templates and provide access to different user groups. Each group can have a virtual desktop template with specific requirements, such as document-processing tools for finance or image-processing tools for creative, thus simplifying account management on the IT side.
Increased VDI Security
Parallels RAS includes an added layer of security to prevent unwanted access to VDI guest VMs outside the use of Parallels RAS Client. After the VDI session is established, Parallels RAS dynamically adds the user to "Remote Desktop Users Group," granting just-in-time access permissions on logon. Once the session is logged off, access permissions on the VDI guest VM are removed. This provides an extra layer of protection without altering the user login workflow.

VDI Session Management
IT administrators can manage any VDI session running on the server through the desktop-based Parallels RAS Console and the new web-based console, the Parallels RAS Helpdesk Tool. Helpdesk can provide assistance to any VDI user directly through the console to kill hanged processes, disconnect, log off, or send a message to the user.

Accommodate Additional Users Instantly
After configuring a RAS template and provision guest VMs, IT administrators can instantly deploy more guest VMs to accommodate additional users. This feature allows IT admins to force instant scale-out of the VDI environment in just a couple of clicks from the Parallels RAS Console. New guest VMs will inherit all the preconfigured settings and accommodate the increase of users efficiently.