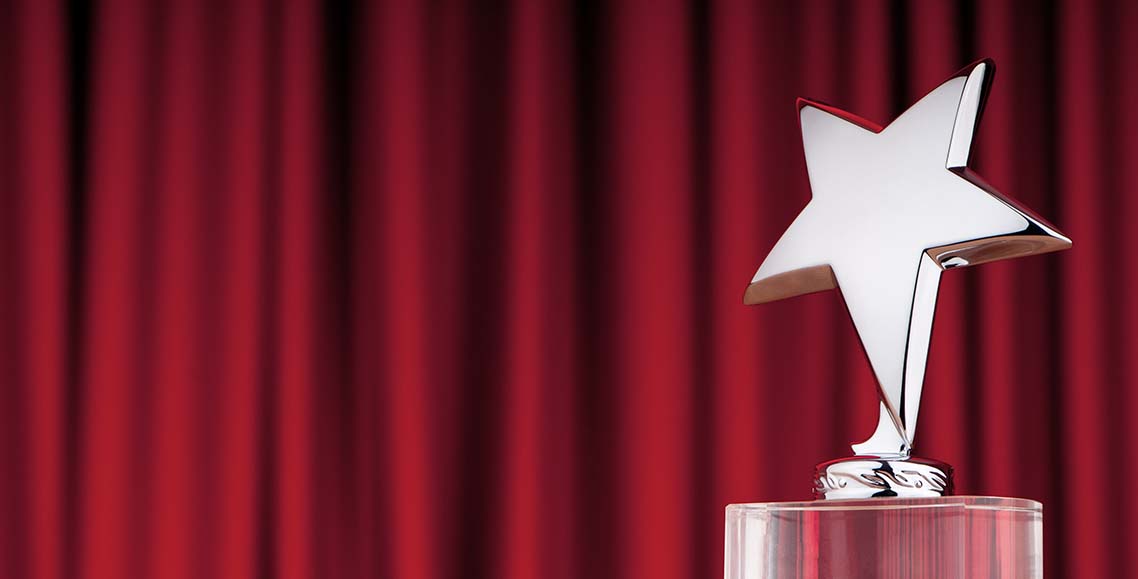 Parallels RAS Is a TrustRadius Tech Cares Award Winner!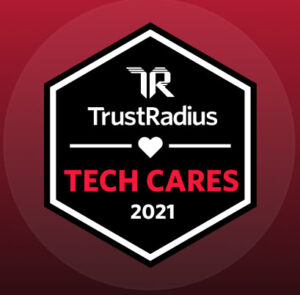 We are pleased to announce that Parallels® Remote Application Server (RAS) is the recipient of a 2021 Tech Cares Award from Trust Radius.
This award was earned by 100 business technology companies around the world, including industry leaders such as HubSpot, Cisco, and Sage, and is based on user feedback and Trust Radius community nominations.
The Parallels team is proud to be recognized as a company that creates exceptional remote work solutions like Parallels RAS, which has a score of 9.2 out of 10 and over 123 verified reviews on TrustRadius. The team also ably demonstrates social responsibility and a commitment to the greater technology space.
During this complex and difficult year for businesses around the world, the Parallels team continuously stepped up to the plate to ensure that our internal and external actions supported both our own employees and the community of companies we serve.
We couldn't have won this award and accomplished all that we have without the amazing group of employees that work tirelessly behind the scenes, as well as our loyal user base, which continues to support our efforts every step of the way.
The Importance of Enabling Remote and Hybrid Work for Both Employees and End Users
Even before the pandemic struck, mobile workforces, telecommuting, and remote working were becoming more widespread because of the flexibility and work-life balance they provide. The COVID-19 pandemic forced many organizations to quickly switch to remote work in order to remain operational.
Fortunately, Corel Corporation—a parent company of Parallels Inc.—already had a solid structure in place to enable remote work.
Corel leadership moved to rapidly expand upon this structure and create new company policies to support the organization's nearly 1,000 in-office, hybrid, and remote employees around the globe throughout 2020 and 2021.
Corel continues to enable these work models as pandemic rules and regulations remain in flux to ensure that all employees feel safe and supported.
Here at Parallels, we're proud to create products like Parallels RAS, which enables companies to shift to remote or hybrid work more quickly and efficiently and/or enhance their existing remote work capabilities.
You can learn more about how Parallels RAS helps companies build and maintain secure, productive remote work environments by reading our TrustRadius reviews.
No matter what the future holds, Parallels will continue to help companies streamline remote working by enabling them to provide employees with secure access to applications and desktops so operations run smoothly.
Corel's Commitment to Diversity, Equity, and Inclusion
Corel is committed to fostering gender diversity, equality, equity, and inclusion throughout the organization.
Led by the chief executive offer (CEO) Christa Quarles, Corel is proud to feature a C-suite that is more than 50% female and includes chief revenue officer (CRO) Andrea Johnston, chief legal officer (CLO) Connie Chen, and chief marketing officer (CMO) Michelle Chiantera, making the company a remarkable example of gender diversity in leadership for the tech world.
A focus on diversity and inclusion helps Parallels, Corel, and the greater technology community develop a broader pool of opportunity, talent, and innovative ideas—a goal that naturally aligns with the values highlighted by the TrustRadius Tech Cares Award.
About The TrustRadius Tech Cares Awards
The Trust Radius Tech Cares award was introduced in 2020 to recognize companies that are committed to their communities through diversity and inclusion programs, environmental sustainability, and more.
This year, the software review service awarded 100 Tech Cares Awards to technology companies that have gone above and beyond to support their clients and communities in 2020 and during the COVID-19 pandemic.
This award also recognizes companies that have contributed directly to combat the virus, either with their products, knowledge, or financial support.
This award recognizes that 2020 was a unique year for the tech and the software industry as well as the world at large. It is designed to recognize the companies that rose to the occasion and not only met the needs of their employees and communities but exceeded them.
We're proud to share this award with the entire Parallels and Corel team. Thank you for your support!