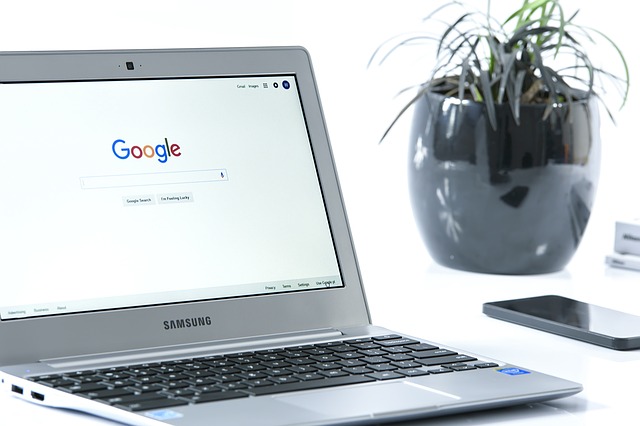 Chromebook Thin Client: The Perfect Solution?
Chromebook Thin Client market trend
Chromebook Thin Client: Traditional PC sales have surely been on the rise, but this is even more true in the case of Chromebooks. Compared to Q3 of 2019, Q3 of 2020 saw a 90% hike in Chromebook sales. The inexpensive price tag, Google-optimized system, quick boot-up, and secure and free browsing make it a good choice for people who do a lot of things online. The absence of office automation tools, graphical programs, and other traditional software had been a big minus but not anymore.
A virtual environment[2], allows users to access virtual applications on Chromebooks using an HTML Web client, making it a good choice for a thin client for VDI solutions[3]. Consider an instance wherein an enterprise needs to set up a VDI environment. To set up hundreds of thin clients, the organization has to spend $369 for each Dell Wyse device[4] or $467 for an Asus device. In addition, each box would again need a monitor. On the other hand, the Asus Chromebox is available at $180 and you can add a monitor to it. With an Acer C720 Chromebook[5], you don't even need a monitor.
Chromebook Thin Client software installation and update
Another advantage of Chromebooks is the installation and updating of software[6]. When there is an update, the IT admin downloads it and creates an FTP repository so that each device is updated. The FTP server details have to be pre-configured on thin clients. On the other hand, Chromebooks eliminate installation and deployment hassles as they automatically update themselves as soon as they are connected to the network. Users have nothing to do with the update process. Dell Wyse devices have a slight edge in device management, as they offer powerful customization, device configuration, and asset tracking, but Chromebooks offers almost as much of these functions.
Chromebook Thin Clients limits
The major limitation of Chromebooks is the absence of Microsoft Office[7] automation tools and traditional software programs. However, this is not the constraint it used to be. Google has teamed up with major virtual environment actors to bring traditional Windows applications into Chromebooks. By using an HTML Web client, you can access virtual applications from the Chrome browser. Earlier, this was not possible because a Chromebook does not allow you to install VMWare thin-client software on the machine[8].  Chromebooks are also more secure than competing devices. Data is stored in the data center and the browser is not easy to hack protecting VDI networks.  Easily manageable and updateable, Chromebooks is a good choice for those seeking thin clients.
Parallels Remote Application Server (RAS) and Chromebook

Thin Client
In this article, we discussed the advantage of Chromebook and how it will be taking the lead in the next years, but we still have to answer the question of how Chromebook will support the businesses, considering the about 95% are still using MS Office[9]. Parallels Remote Application Server is the right answer for this dilemma, as a matter of fact, you can use your Chromebook enjoying all the advantages we have review before, but at the same time continue to use on your Chromebook all the applications you need for your business, MS Office on-premises. How it works is quite simple, Parallels Software allows access to a pool of business applications on any device and wherever you are, the end-user has just to click on the icon to work on the Chromebook as on a normal PC.  
Parallels Remote Application Server[10] is the most powerful tool for seamless Virtual Desktop & Application delivery[11]. Easy to configure and install, it can be set up in less than 5 minutes. Parallels Software's solutions offer an outstanding experience from the start. Easily deliver Windows applications hosted on hypervisors and Windows remote desktop servers to anyone anywhere using any type of operating system, computer or mobile device. By hosting applications in the private cloud, businesses will also benefit from reduced administration overhead and less help desk support and can easily control who can access such applications and ensure that everyone is using the latest and most secure version of the application. With Parallels RAS, Chromebook remote access to Windows applications is simple.
The Parallels Client software allows businesses to easily deliver applications and virtual desktops to all users irrelevant to the hardware and operating system they are using. The Parallels Client[12] can run on any modern operating system such as Windows, Mac OS, and Linux, and can also run on mobile devices such as smartphones and pads; therefore businesses are not limited to purchasing specific hardware or operating systems. 
Easily Create an Enterprise Private Cloud
Private clouds allow organizations to centralize all data, improve the security of their network, easily protect their data and manage access through a central location. With Parallels Remote Application Server, businesses can build their own secure private cloud and scale it to their needs to provide better access to all applications and virtual desktops to every employee in the office and remote workers.
Deliver virtual desktops hosted on hypervisors such as Microsoft Hyper-V, Citrix Xen, VMWare vSphere and more to anyone anywhere using any type of operating system and hardware, including mobile devices. Parallels Remote Application Server also enables administrators to automatically create clones of a specific virtual desktop and automatically create persistent rules so that the newly cloned desktops can be used as a personal desktop. The clients can be easily managed through the client group policy feature that is available on all the Parallels RAS clients.
Build your own Cloud Infrastructure
Build your own secure cloud infrastructure and deliver applications and virtual desktops to all of your users with Parallels Remote Application Server within just a few minutes. Parallels Remote Application Server enables administrators to build private clouds and benefit from centralized operations and data, thus improving the security and management of data, applications, desktops and all servers in the cloud.
Allow remote workers to access all applications and their personalized desktops hosted on the private cloud easily over a secure and encrypted channel. Published applications and virtual desktops can be accessed via the Parallels Client, which can run on any operating system and mobile devices, or via the HTTPS protocol via standard HTML5 browser such as Google Chrome, Mozilla Firefox and Internet Explorer.
Allowing remote users to access their personalized desktops and applications over a secure and encrypted channel with Parallels Remote Application Server is as easy as 1 2 3. By allowing remote users secure access to published applications and their own personalized desktops, businesses can also benefit from a boost in productivity and collaboration between the users.
Network and Cloud Security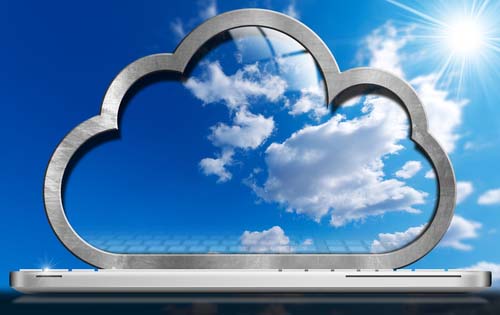 By implementing Parallels Remote Application Server on the network and segregating all the servers from the network and the Internet in the private cloud, businesses will improve the security of their network and private cloud because all kinds of access can be controlled via a central location, the Parallels Remote Application Server. Published applications and personalized desktops can also be accessed over an SSL layer to ensure that the data between the user and the private cloud is encrypted and is not tampered with.
Easily Scale Networks and Private Clouds to Cater to Demands
As businesses grow, so do their requirements. Parallels Remote Application Server enables administrators to easily add new servers, such as Windows Remote Desktop servers and VDI Hypervisors, to be able to provide applications and virtual desktops for new employees within just minutes. With multisite support, administrators can also manage remote offices and locations via a central easy-to-use console, thus reducing the need to travel and drastically reducing costs.
Manage all user connections to Windows Remote Desktop Servers and Virtual Desktop Infrastructure Hypervisors from an easy-to-use centralized console and automatically distribute new connections to the least busy servers in the farm with the in-built Parallels load balancer[13]. The Parallels load balancer automatically checks the usage of each server before a new connection is initiated to ensure that there are enough resources available for an application or virtual desktop to run. Improve the Security of your Network and Private Cloud Parallels Remote Application Server uses Active Directory to authenticate users before allowing them to access any published application or virtual desktop. For improved security, Parallels Remote Application Server can also be integrated with third-party authentication servers, such as Safenet, or any other radius server to support two-factor authentication and one-time passwords. Therefore the Parallels Remote Application Server can also be integrated within almost any type of secure network.
High Availability with Zero Effort
By centralizing all applications and virtual desktops in the private cloud, businesses are also improving access to their services. With the Parallels Remote Application Server businesses can build high-availability solutions with almost no effort at all. Adding new gateways for redundancy purposes, or backup Parallels Remote Application Server servers for high availability, can be done with just a few mouse clicks.
Building a PCI DSS compliant network is probably the most costly and difficult procedure that businesses have to go through. Not so with Parallels Remote Application Server. With an out of the box installation of Parallels Remote Application Server, businesses can now build their own private cloud, deliver applications and protect cardholder data to be PCI DSS compliant.
Parallels®, a global leader in cross-platform solutions, makes it simple for customers to use and access the applications and files they need on any device or operating system. We help both businesses and individuals take advantage of the best technology out there, whether it's Mac®, Windows®, iOS, AndroidTM, or the cloud.
Innovation and ingenuity have been the hallmarks of Parallels since our inception, with dozens of industry firsts introduced in every new release of Parallels products.
We solve complex engineering and user-experience problems so that an application's location is irrelevant. Parallels makes it easy and cost-effective to use applications wherever they might be–local, remote, in the private datacenter, or in the cloud.
For additional information, visit www.parallels.com or contact Giorgio Bonuccelli by email at Giorgio.Bonuccelli@parallels.com, phone +356 2258 3800.
---
Additional Information:
The NPD Group |https://en.wikipedia.org/wiki/The_NPD_Group
Chromebooks can now run Windows desktops, via VMware | https://www.pcworld.com/article/2097460/chromebooks-getting-vmware-virtual-desktop-service.html
Business Laptops, Desktops, Servers & Electronics | https://www.dell.com/en-us/work/shop#!tabId=A57C07DD
Office is the only thing that can kill a Chromebook | https://www.zdnet.com/article/office-is-the-only-thing-that-can-kill-a-chromebook/
An Overview Why Microsoft's Worth $42 | https://www.forbes.com/sites/greatspeculations/2013/01/09/an-overview-why-microsofts-worth-42/?sh=45c624211c87
2X ApplicationServer XG version 11 (Review) | https://www.zdnet.com/product/2x-applicationserver-xg-version-11/
Application virtualization | https://en.wikipedia.org/wiki/Application_virtualization
Troubleshooting Microsoft 365 End to End: Turning Interruption into Insight | http://techgenix.com/Software-Review-2X-LoadBalancer-Terminal-Services-Citrix/