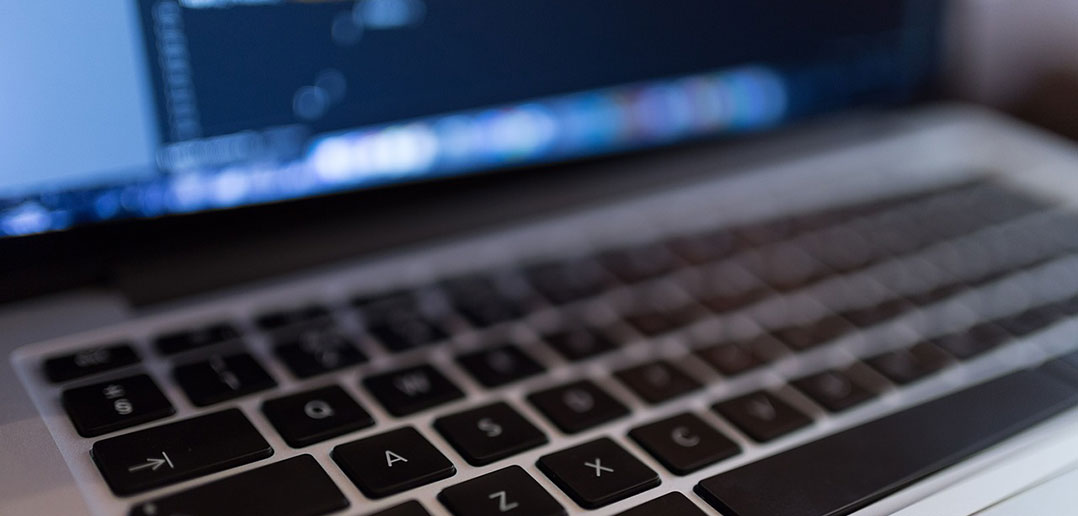 Company Intranet: How to Distribute a Company Intranet to Employees
What is a Company Intranet?
A company intranet is a private network used to boost and simplify internal communications within an organization. It acts as an internal website that helps employees collaborate and get stuff done. It's an internal database that employees can access while connected to the corporate network, with different permissions for various staff.
How a Company Intranet Works
To access the intranet, employees need to be connected to the private company network and know which URL to put into their browser. Typically an organization's administration department provides the URL to employees via email. In a perfect world, the employees bookmark this URL and that will be the end of it. However many employees do not save bookmarks resulting in excess communication and wasted time. That's where IT staff get called to action to provide a better solution. One such solution is to deploy a website shortcut to all users' desktops using group policies. However, this requires a lot of scripting and testing to accomplish.
That's where Parallels® RAS comes in. We've simplified this process drastically by providing administrators with an easy-to-use configuration wizard to publish web pages to all employees. The guide below illustrates the steps required to publish an intranet to users with Parallels RAS.
The Benefits of Using a Company Intranet
Regardless of the fact that modern technology is advancing the field of communications, having an intranet created and managed by a specialized in-house team still has significant benefits for many businesses. There are three main advantages of establishing an intranet for your firm.
1. Simple Ways for Workers to Communicate
Intranet user profiles are comparable to LinkedIn profiles. There's a photo, a job title and description, and contact information. Any user with an intranet connection can use the intranet to find new colleagues and engage with them. This facilitates the creation of a worker community and improves collaboration.
2. Files and Information May be Easily Stored
There are so many different-formatted files floating about in email threads, Google Drive, and hard drives on laptops and PCs in every workplace. All of your files may be stored and accessed in one single area with the help of a business intranet. Any conversation that takes place on an intranet is preserved for the duration of the network's availability. Individuals will be able to look for previous articles on their workplace intranet more easily as a result of this.
3. A Solid Content Management System (CMS)
In the 1990s, intranets began as a simple homepage with little details about an organization. Since then, they've expanded to include discussion boards, forums, and social features. As a result, internal communicators have been given permission to utilize their intranet to transmit critical messages and organizational changes. Internal communicators may create and share material quickly over the CMS intranet.
Securing Devices Accessing the Company Intranet through Parallels RAS
With remote access and remote working becoming increasingly popular every passing day, securing the devices that access the company intranet is essential. You can do this using different client policies. 
Parallels RAS Client Policies help keep your corporate data secure by enforcing policies based on specific users, end-user devices, or Active Directory groups. Administrators can pre-define settings for end users within the Parallels Client. These settings include the likes of connection, display, printing, scanning, audio playback, keyboard, advanced, experience, network, server authentication, local devices and resources, client options, advanced, control, and redirection settings.  
With Parallels RAS, securing the devices that access the intranet becomes extremely easy, even for new employees. Since all user client policies are pre-configured, the client policies can be applied to any new user, new device, or Active Directory group with ease. Client policies can also be granularized, i.e. you can restrict or allow subcategories to users. Additionally, enforcing client policies is also easy and simple. 
Publishing a Company Intranet with Parallels RAS
The Parallels Remote Application Server console → "Publishing" category allows administrators to publish Web Applications with a pre-loaded URL. The next steps illustrate how to publish an intranet URL to all users with this feature.
Click "+ Add" from the bottom left pane of the publishing interface. From the dialogue that opens, select the "Web application" radio button and click "Next."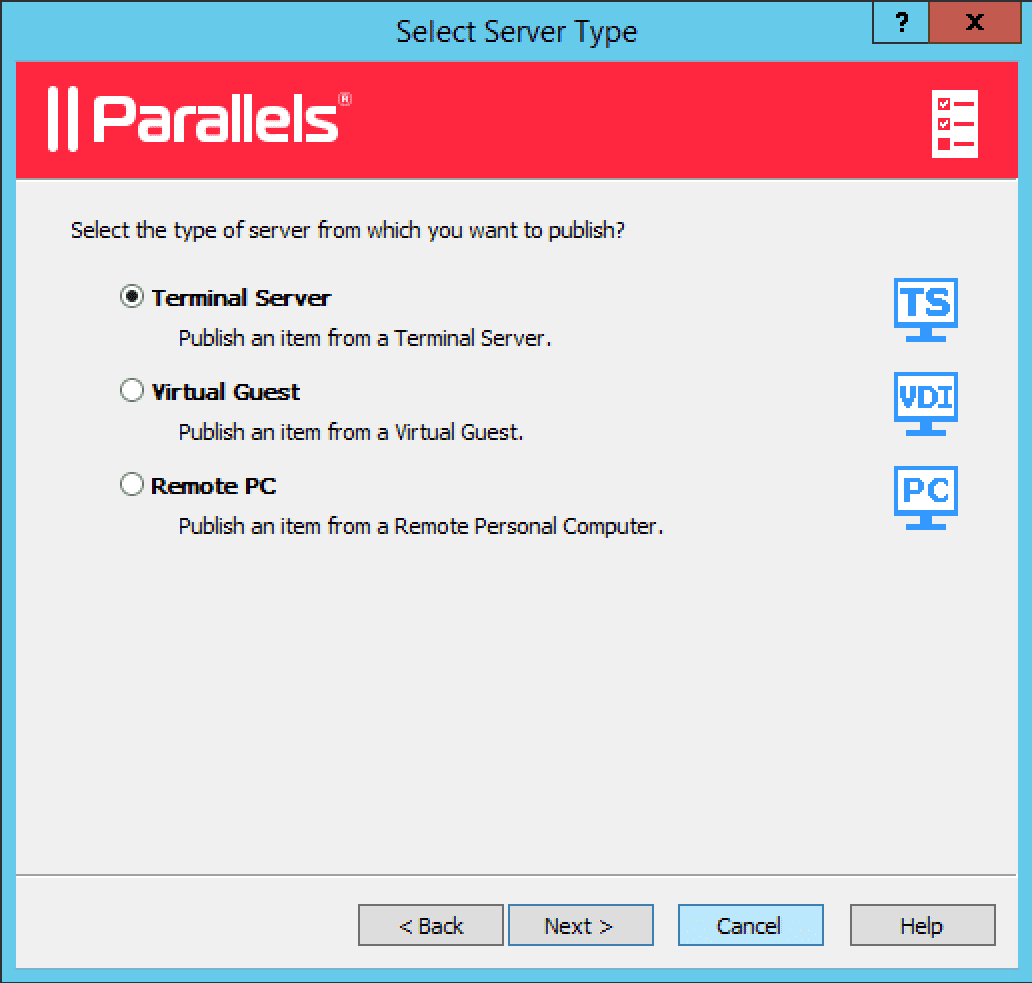 From this dialogue, select the type of server that the web application is published from. In this case, the "Terminal Server" radio button has been selected. Click "Next" to continue.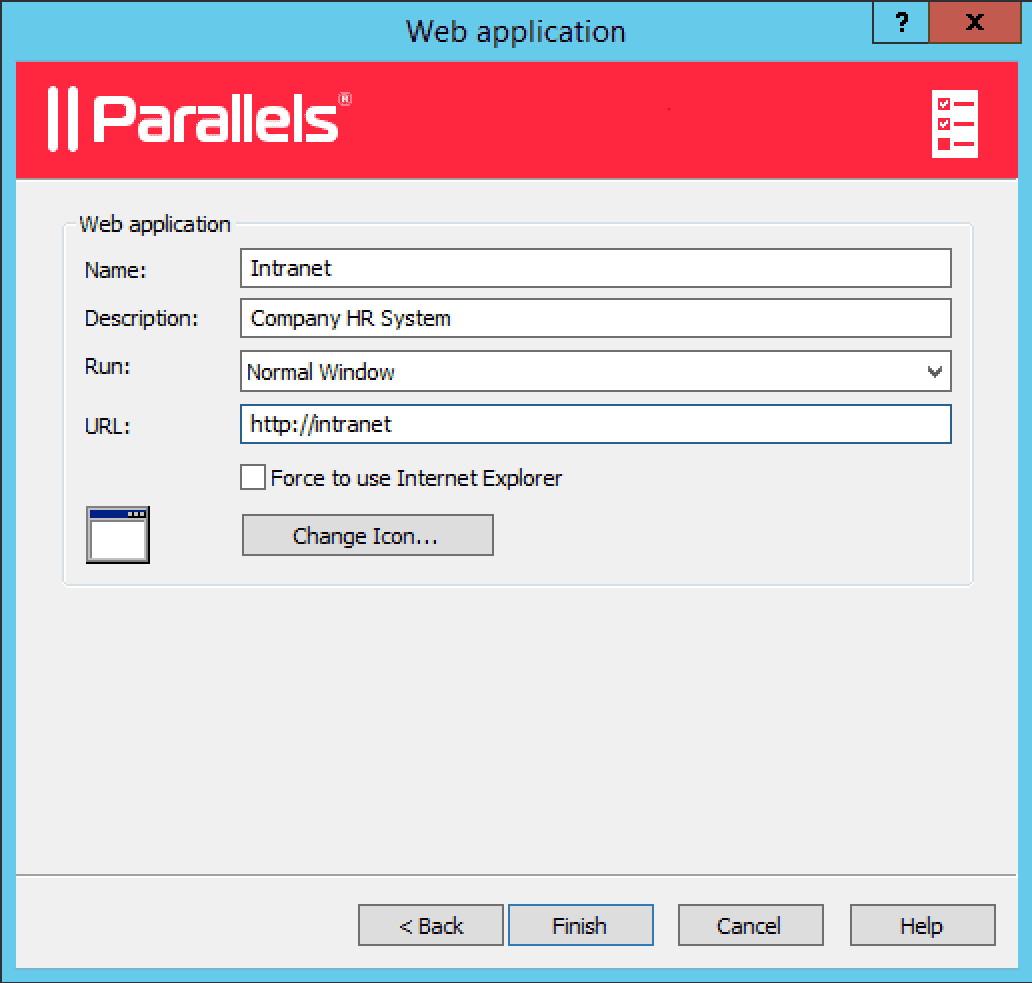 Subsequently, enter the Web Application name and a description of the item. From the "Run" drop-down menu, specify if the web application should run in a standard window, maximized, or minimized.
Enter the intranet URL into the "URL" text box. In this example, the intranet URL, "http://intranet" has been chosen.
Enable "Force to use Internet Explorer" to open the URL with Internet Explorer; otherwise, the Terminal Server's default browser will be used.
Click "Finish" to publish the web page.
Congratulations! You have successfully published your company intranet for your users.