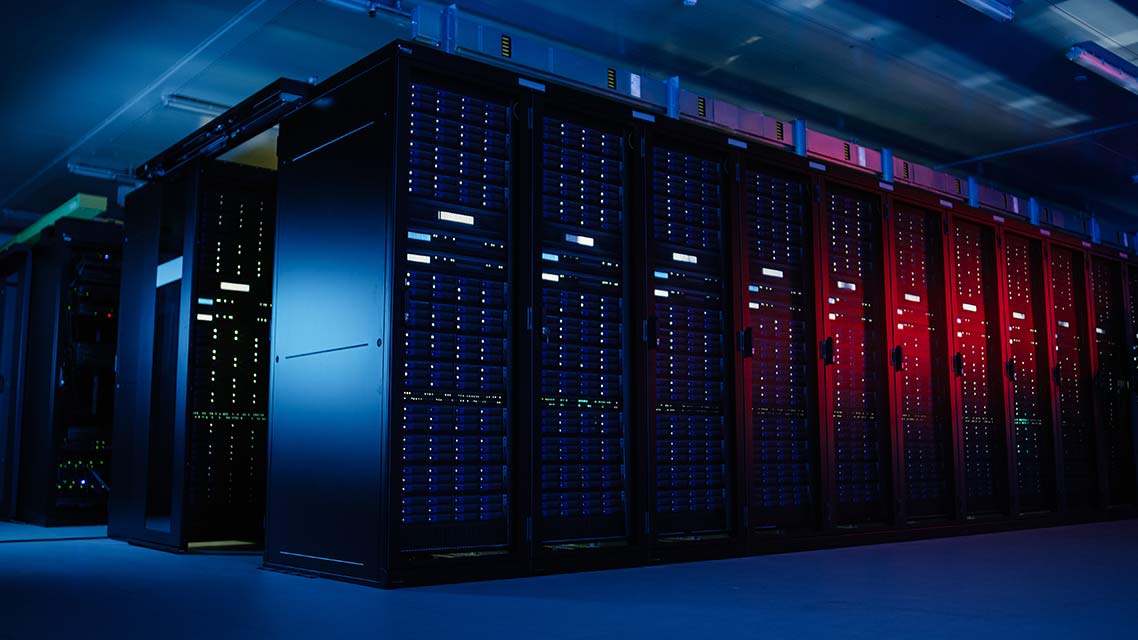 What Converged Infrastructure Is and Why It Is Used
Converged infrastructure is a way of structuring an IT system that combines various components into a single optimized computing unit. It minimizes hardware compatibility issues while lowering the response time between the components. The components are:
Servers
Data storage devices
Networking equipment
Software for infrastructure management, automation, and orchestration
Benefits of Converged Infrastructure
Companies need a faster, reliable, and scalable IT infrastructure more than ever before. By leveraging a converged infrastructure, organizations can use one of the go-to frameworks for achieving an agile, high-performance, and cost-efficient IT environment.
Increased agility and scalability
Converged infrastructures eliminate the need for complex and often tedious integration of individual IT components. IT admins can quickly provision new applications and respond to organizational changes.
Enhanced performance
A converged infrastructure enables the coupling of the entire data center stack, including server, networking, storage, and virtualization. Virtualization—running on turnkey, industry-standard servers— takes over the management of complicated and costly legacy hardware. By utilizing virtualization within it, IT admins can start small and scale one node at a time with superior performance and resilience.
Reduced costs
Many converged systems require disparate software solutions to manage the server, storage, and networking. However, IT admins can configure and manage all the resources via a single unified interface. This can eliminate unnecessary hardware and software, potentially minimizing capital expenses. Such an Infrastructure can also reduce operational expenses since there is less equipment to configure and maintain.
Drawbacks of a Converged Infrastructure
Despite the potential benefits, they have downsides too, some of which include:
Vendor lock-ins
Most converged Infrastructure solutions are black-boxes. Because of the lack of transparency, some vendors can include fewer features and functionalities within their components. This can lock a company to a single vendor in instances where the organization wants to take control of the infrastructure's building blocks.
Increased complexity
Scaling out a converged infrastructure after initial deployment is complex and expensive. Besides, you often need highly skilled and experienced IT admins to undertake such an exercise.
Expensive for large scale deployments
The cost savings from converged Infrastructures may be suitable for small-scale deployments. However, for large-scale deployments—that involve tens of servers and terabytes of storage—converged infrastructures may be costly.
Converged Infrastructure vs. Hyper-converged Infrastructure
Converged infrastructure is hardware-based and packages legacy data center components into a single solution provided by a single vendor, making data center deployment and management more effortless. On the other hand, hyper-converged infrastructure is a truly software-defined solution that virtualizes x86 servers and storage and allows management through a single console.
Converged infrastructure can utilize an organization's existing hardware. Although packaged together on a single hardware appliance, all data center components like servers, storage, and network remain independent from each other, allowing organizations to scale each component separately as needed.
Hyperconverged infrastructure (HCI) abstracts all data center components and provides greater flexibility. Compute and storage resources are completely virtualized, allowing faster scalability. However, scaling one resource will automatically scale other resources as well. For instance, organizations can add storage by adding more nodes, but each node will bring its storage and compute. The other option could be to scale up by adding storage arrays or drivers, a higher upfront cost.
Both converged and hyper-converged infrastructures aim to lower organizations' data center footprint and maintenance costs. Ultimately, an organization's unique circumstances and requirements will determine if one solution is better suited than the others.
Why Deploy a Converged Infrastructure?
Organizations work with converged infrastructure vendors to centralize, optimize, and manage the IT resources—while lowering costs and reducing complexity. It is gaining momentum as IT organizations shift from owning and managing hardware to a flexible self-service model in which resources are consumed on demand. IT vendors and industry analysts use several terms to describe the notion, including "converged system," "unified computing," "fabric-based computing," and "dynamic infrastructure."
Challenges
In the case of selecting a converged infrastructure, organizations will have to deal with some vendor lock-in, although this may not be as challenging as it sounds. Converged infrastructure is designed as a turnkey appliance for rapid implementation, and it uses stock servers and network equipment you would need to buy either way. A standard hardware and software interface also makes it easier to manage and maintain. Organizations should request information on the vendor's product cadence and the timeline for integrating additional features and functionality.
How to Deploy a Converged Infrastructure
The two main methods for delivering are as a pre-racked configuration and as a reference architecture.
The kind, amount, and connection of convergent system resources are outlined in reference designs, which are pre-validated setup recommendations. This method enables quick, reliable setups that make use of already-existing equipment. The deployment and allocation of compute, storage, and network resources follow the specifications and guidelines in the vendor plan. This method makes it simple for application managers to scale up or down certain components as needed.
Compute, storage, and network components are pre-installed in a data center rack in pre-racked configurations. For quick turn-up, the components are frequently also pre-connected and cabled. This method speeds up deployments even more, although it frequently only permits scale-out scalability.
Parallels RAS and Converged Infrastructures
Parallels® Remote Application Server (RAS) leverages the advantages of any existing converged infrastructure by allowing for efficient and secure application and desktop delivery. By choosing Parallels RAS, IT admins can deliver seamless workplaces effortlessly, managing remote sessions and virtual applications through the Parallels RAS Console without configuring anything else. Additionally, there is no vendor lock-in when deploying Parallels RAS, as it can combine and work with multiple infrastructures, both on-premises and in the cloud.