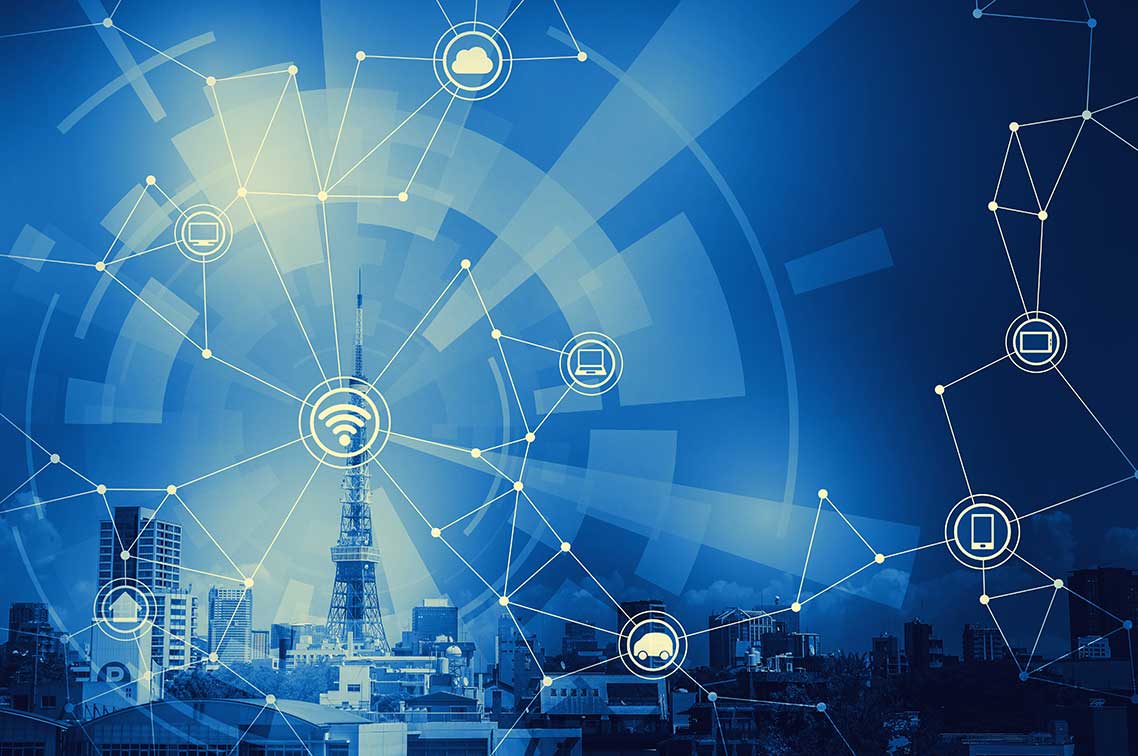 Learn the fundamentals of an Enterprise Network
The enterprise network is the backbone of any modern enterprise's business operations. The sheer size and diversity of an enterprise network makes it very difficult and costly to build, maintain, administer and secure. Because the enterprise network is the infrastructure chiefly responsible for enabling business processes, it is crucial to understand what it is, how it is evolving and what it will look like in the years to come.
What is an Enterprise Network?
An enterprise network consists of:
Endpoints (PCs, laptops, mobile devices, servers etc.),
Network devices (repeaters, bridges, routers, switches, firewalls, storage, etc.)
Communications protocols
Area Networks

LANs (local area networks)
WANs (wide area networks)

Other components whose collective purpose is to enable communications and information exchange among an enterprise's users, business units and trading partners.
Most enterprise networks consist of WANs that span vast geographical areas—many of them even reaching other continents. A single branch in the enterprise network can have hundreds or even hundreds of thousands of endpoints running different operating systems and applications. Each of these applications communicates through various protocols over a wide range of ports.
Traditionally, an enterprise network's collection of endpoints used to be made up of PCs, laptops and physical servers. Today, however, those endpoints now operate alongside smartphones, tablets, virtual machines and a bevy of Internet of things (IoT) devices.
How They Work
On a more macro level, the modern enterprise network consists of the traditional WAN—which itself consists of branch offices (with their respective LANs) and the corporate HQ or data center—and the cloud or Internet.
The corporate data center is where branch offices access on-premises data and applications, while the Internet is where those same offices access public cloud resources and services like Software as a Service (SaaS) and Infrastructure as a Service (IaaS). Data is transported across the enterprise network through a combination of wired and wireless connections mostly involving MPLS, LTE/4G, WiFi and Ethernet.
Management of an enterprise network is no easy task. Not only does it involve a massive mishmash of technologies, but it also brings in a wide range of concerns like privacy, security, efficiency and cost. As if that weren't enough, you'd also have to deal with the constant influx of new technologies, regulations and practices that only add to the complexity of it all.
Benefits of Enterprise Networks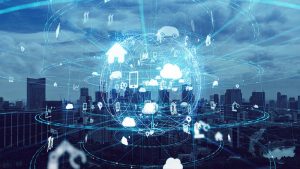 The importance of enterprise networks in the broader scheme of business operations cannot be overemphasized. Without an enterprise network, branches wouldn't be able to exchange information quickly and efficiently. This would already pose a major problem for companies operating across multiple cities, but more so for global enterprises whose branches span multiple countries. Those branches would be forced to operate like isolated islands, literally and figuratively.
In today's digitally-driven business environment, where fast, efficient, and secure exchange of information has become mission-critical, a healthy and reliable enterprise network can directly impact the bottom line. The moment a segment—let alone the entire network—goes down or is compromised, the productivity of several business units or even the entire organization could immediately suffer.
An enterprise network also makes it possible for business units and branches to work as cohesive units. In a geographically distributed internal supply chain, purchasing, production, sales and distribution units rely heavily on an enterprise network to maintain a seamless workflow. Every piece of data involved in planning, execution, down to product delivery goes through the network.
It even plays a key role in an organization's survivability. Business continuity and disaster recovery facilities like offsite storage backup sites, business continuity sites, high availability cluster nodes and cloud-based failover servers highly depend on the enterprise network in order to function as expected.
How Enterprise Networks have Evolved
Enterprise networks are constantly changing. One of the biggest changes we've been seeing recently is the shift from wired to wireless. And no, we're not talking about Ethernet-to-WiFi shifts in local area networks. That's old news. What we're talking about is the gradual, large-scale shifts from T1 and even MPLS links to 4G LTE (and soon, 5G) in wide area networks.
These shifts are largely driven not only by the proliferation of mobile devices but also by the advantage in terms of flexibility and scalability of LTE compared to T1 and MPLS. Whether you apply it on fixed branch offices, fleet vehicles or pop-up networks, LTE can provide better flexibility, scalability and even cost-efficiency than any wired alternative.
Another factor that's affecting change in enterprise networks is the growing reliance of end-users on cloud-based solutions. This new behavior, which involves a lot of Internet traffic, has made the traditional method of backhauling traffic from branches to HQ impractical and expensive.
Not only does backhauling put tremendous strain on MPLS links, but it also degrades the user experience due to increased latency (because traffic has to travel all the way from branch to HQ to Internet and back, instead of just going directly to the Internet).
This has given rise to increased adoption of SD-WANs (Software Defined WANs), which support a wide range of connections, including MPLS, broadband and LTE. But more importantly, SD-WANs eliminate the need for backhauling Internet traffic to HQ, as it allows for secure direct connections from branches to the Internet.
SD WANs also reduce the complexity of administering WANs because they're much easier to deploy, automate, manage, scale and secure. These capabilities align perfectly with the growing focus of WAN administrators on characteristics like automate-ability, availability, security and scalability, instead of just larger bandwidth.
The Future of Enterprise Networks
The ongoing evolution of enterprise networks, which, at this stage, is seeing a growing interest in SD-WANs, offers a glimpse of what the not-so-distant future holds in this space. SD-WANs are known to provide:
Secure but uncomplicated cloud connectivity
A great user experience when connecting to cloud-based applications
Much simplified WAN management capabilities
These capabilities perfectly align with what organizations are looking for right now in an enterprise network and will continue to demand from it in the near future. But what about the years beyond?
As the enterprise network becomes even more complex (as if it isn't already), IT administrators will likewise be looking for better ways to simplify WAN management as well. The current offerings of SD-WANs, despite being known for simplified management, will not be enough to meet those needs.
That's why the next phase of the evolution of enterprise networks will involve WANs that can self-drive, self-learn and self-heal—capabilities that can only be acquired with the introduction of artificial intelligence (AI) and machine learning (ML).
In addition to simplifying WAN management, AI and ML can also be a big boost in cybersecurity initiatives. An AI and ML-powered enterprise network can make current security features like layer 4-7 firewalls, intrusion prevention systems (IPS) and anti-malware (which are already integrated in leading SD-WAN solutions) even more effective while adding greater security functions.
At the same time, we should see a wider integration of wireless technologies into the enterprise network. A few more years down the road, WiFi 6 and 5G (which are now still in their infancy) should already be well established and widely adopted. This would mean enterprise networks would have no problem delivering 4K video streams, VR streams and other highly demanding digital resources to mobile devices on a massive scale.
Enterprise Network Performance Monitoring
There are three methods for monitoring business networks.
SNMP-based monitoring: Network device performance is tracked using SNMP, a common internet protocol. It detects, gathers, and arranges vital data regarding IP network-managed devices, such as CPU use and spare storage space.
Active monitoring: The process of keeping an eye on how networks and applications are performing is known as active network monitoring. By introducing test traffic into the network, it is possible to keep an eye on the traffic's journey and final destination.
Passive monitoring: The process of analyzing network traffic to ascertain how well it is being used. It records network traffic for forecasting, managing application performance, and keeping track of performance trends.
Parallels RAS Integrates Well with Complex Network Infrastructures
Business solutions that can leverage current, emerging and future capabilities of the enterprise network have greater potential in propelling the organization forward and sustaining that trajectory. In the application and desktop delivery arena, for example, Parallels® Remote Application Server (RAS) fits the bill perfectly.
Parallels RAS is an all-in-one virtual desktop infrastructure (VDI) solution that delivers applications and desktops to any device, anytime, anywhere—a capability that's fast becoming in-demand due to the increased adoption of remote work. VDI solutions can maximize this capability by leveraging the reach of enterprise networks across an organization.
However, not all VDI solutions have the same simplicity and flexibility that Parallels RAS can offer when it comes to integrating into the enterprise network. Parallels RAS can be easily deployed in an on-premises data center, on a hyperconverged infrastructure or on a public cloud. Examples of where public cloud deployments are possible include Amazon Web Services (AWS), Microsoft Azure and Google Cloud. You can even deploy Parallels RAS in a multi-cloud environment.
Speaking of cloud deployments, Parallels RAS is built to leverage the scalability, high availability and global reach capabilities of public clouds. In AWS cloud deployments, for instance, you can leverage AWS Elastic Load Balancer (ELB) to provide high availability functionality to a Parallels RAS environment. This is done by having AWS ELB distribute incoming traffic across multiple Amazon EC2 instances acting as Parallels RAS Secure Client Gateways. Parallels RAS Secure Client Gateway is the user connection point to Parallels RAS.
As for on-premises datacenter deployments, you can use either the built-in load balancing features of Parallels RAS or leverage High Availability Load Balancing (HALB). Parallels RAS HALB appliance is available for the leading hypervisors, including Microsoft Hyper-V and VMware.
By delivering applications and virtual desktops from Parallels RAS to users across your enterprise network (i.e. via your WAN and/or the cloud), you can maintain a high level of productivity at all times.
Care to maximize the capability of your enterprise network by enabling users with any device, anytime, anywhere access to applications and virtual desktops?
Try Parallels RAS today with a 30-day trial!