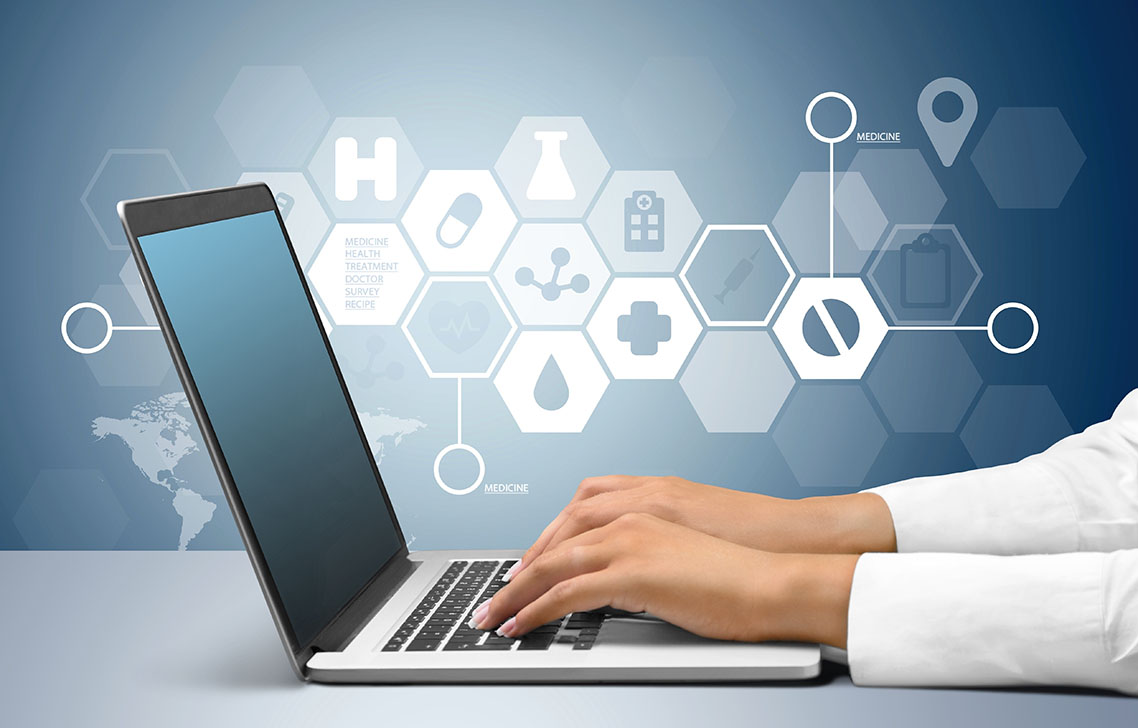 Top 3 Updates Providers Should Make to Their Healthcare IT Services
The COVID-19 pandemic caused disruptions in how and where healthcare is provided. Where possible, providers and other health professionals shifted to remote work, connecting with patients through telehealth strategies. The move to remote work and telehealth practices increased the importance of IT security protocols, which can help ensure authorized users are able to access data and patient information from any location, on any device.
Looking ahead, there are several important updates that providers should make to their healthcare IT services to account for the increase in remote work, telemedicine and security concerns associated with distributed working environments.
1. Build HIPAA-Compliant IT Infrastructure
Healthcare data breaches spiked by 25% in 2020, impacting more than 29 million healthcare records. Numerous factors contribute to healthcare data breaches, which jeopardize protected health information (PHI) and violate the requirements of the Health Insurance Portability and Accountability Act (HIPAA).
According to HIPAA Journal, leading causes of security breaches in the healthcare industry include:
Hacking/IT incidents: Most hacking incidents are attributed to the use of stolen credentials to gain unauthorized access to a system or device. HIPAA Journal reports that hacking and other IT incidents were the source of 67% of health data breaches and 92% of breached records. Because PHI is a valuable commodity on the black market, some of 2020s most severe breaches were ransomware attacks.
Human error: In the healthcare industry, human error accounts for a sizable percentage of data breaches—around 31%. This includes incidents such as accidental disclosure of PHI to unauthorized individuals, lost or stolen devices and improper disposal of protected health information. Human error can also be as simple as sending an email to the wrong recipient or placing physical materials into envelopes with the wrong mailing address.
Unauthorized access/disclosure incidents: Whether by the work of malicious actors, insider snooping of medical records or accidental PHI disclosures to unauthorized individuals, unauthorized access and disclosure incidents accounted for over 22% of healthcare data breaches in 2020.
HIPPA and other regulatory compliance are essential in the healthcare industry, and violations can lead to severe penalties. Healthcare IT services are responsible for technical safeguards that protect electronic PHI. Technical safeguards include access, audit and integrity controls, as well as transmission security.
Access controls are the technical policies and procedures that allow only authorized users to access systems that contain protected health information. This is achieved through assigning unique user identities for tracking user activity, establishing emergency access procedures for electronic health information, implementing automatic logoff capabilities and using a system to encrypt and decrypt PHI.
Audit controls relate to recording and monitoring activity in PHI information systems, including all devices and applications connected to the health system's network. HIPAA mandates require health organizations to store and archive audit logs for at least six years.
2. Support Remote Work Solutions
The healthcare industry experienced a dramatic increase in remote work solutions in the pandemic's wake. According to a Siemens Healthineers report, remote work in healthcare is an effective way to lower infection rates, maximize resources, streamline patient care and ensure access to medical expertise.
Non-clinical positions such as support and administrative staff are often well-suited for remote work, and an Alpha Health survey finds that a third of surveyed health system CFOs plan to increase permanent work-from-home staffing for revenue cycle employees.
Other healthcare roles, including physicians who can communicate with patients using digital tools, can also be adapted to remote or hybrid work environments. Some health systems are looking to implement a hybrid work model, replacing offices and cubicles with flexible, on-demand workspaces. In this environment, one workspace can be shared on a rotating basis between two or more employees, with one individual in the office and the rest working remotely.
Pandemic response efforts forced many healthcare organizations to allow personnel to access network resources remotely. However, dissolving network perimeters without implementing the appropriate IT security measures puts confidential patient information at risk. Healthcare IT services must ensure continuous data security for remote work environments.
Software solutions such as virtual desktop infrastructure (VDI) can facilitate secure access to patient data from any device. Data is stored centrally and made available only to authorized users, keeping it protected from malicious activity and ensuring adherence to HIPAA and other medical guidelines.
With VDI, lost or stolen devices do not compromise data security because the device is merely a point of connection to virtual desktops and applications. This supports use cases where a remote workforce and bring-your-own-device (BYOD) policies are in place, without compromising sensitive medical information.
3. Take a Strategic Approach to Telehealth Solutions
Even as the pandemic abates in some areas, data suggests telehealth is here to stay. An April 2020 physician survey found that 90% of respondents used some form of telehealth and 60% planned to continue offering telehealth post-pandemic. By July 2021, telehealth usage had stabilized at levels 38 times higher than the pre-COVID era.
Telehealth services often involve video conferencing tools, and HIPAA guidelines require privacy and security safeguards to be in place whenever providers transmit PHI in electronic form. But not all video conferencing software are compliant with HIPAA protocols, and all may not protect personal health information.
Healthcare IT departments must ensure that video conferencing software solutions are either tailored to healthcare providers or have additional options to satisfy security requirements.
Examples of HIPAA-compliant video conferencing tools for telehealth include the following:
Doxy.me is a cloud-based product with numerous features that support telemedicine operations. Services are encrypted end-to-end, and the software does not store patient data.
Zoom for Healthcare adds solutions that are compliant with HIPAA and Health Information Technology for Economic and Clinical Health (HITECH) requirements to Zoom's popular cloud-based video conferencing services. Providers can collaborate in real time on a shared screen, and meeting data is protected and encrypted to protect electronic health information.
GoToMeeting for Healthcare is a video conferencing platform developed in response to the COVID-19 pandemic. It can be integrated with any Electronic Health Record (EHR) or Electronic Medical Record (EMR) system and includes technical safeguards that satisfy HIPAA requirements.
Medici provides end-to-end virtual care solutions in a HIPAA-compliant telehealth mobile app. It supports provider collaboration with file sharing, chat-based language translation and the ability to link colleagues to existing cases.
Despite its benefits, expanding telehealth and telemedicine services has also increased provider and patient data risks. According to a recent study, the rapid shift to telehealth compromised traditional risk management practices, making it easier for bad actors to exploit vulnerable security systems. Providers should look to increase cybersecurity practices to ensure compliance with privacy regulations.
For example, consider implementing a device policy that includes two-factor authentication systems, strong password requirements, and scanning devices for viruses and malware before they can connect to the network.
Parallels RAS Helps Build a Secure Healthcare Environment
Parallels® Remote Application Server (RAS) is an application and virtual desktop delivery solution that helps healthcare systems maintain a secure, HIPAA-compliant IT infrastructure. Whether working remotely or moving from location to location within a health system, medical personnel have secure, on-demand access to virtual desktops, apps and patient data using their preferred devices.
Load balancing reduces downtime and provides a seamless end-user experience, improving the accessibility and mobility of healthcare IT infrastructure. Through central management of applications, desktops, data and processes, Parallels RAS gives IT professionals control over user sessions, data access, resource monitoring, permissions and security policies. This ensures that providers satisfy the technical safeguards set forth by HIPAA requirements with features such as single sign-on (SSO) and two-factor authentication.
Healthcare providers need a secure VDI healthcare solution to protect patient data and access information securely from any device at any location. Parallels RAS can help medical IT performance with a centralized approach to managing software and data.
Experience the difference for yourself—download a free trial of Parallels RAS today.