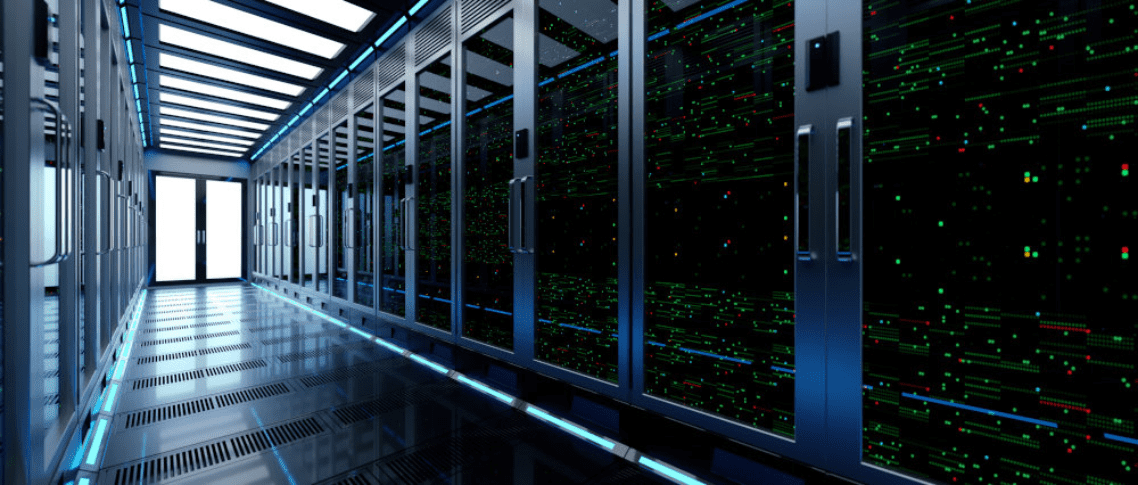 What is a hyperscale data center?
A hyperscale data center is a mission-critical facility that supports robust and scalable workloads. Hyperscale data centers are often associated with large companies that require vast data processing and storage requirements, such as Google, Amazon, Microsoft, Facebook, and Apple. But what makes these data centers different from traditional data centers?
Unlike traditional data centers that can only support tens of servers, hyperscale data centers can support thousands of individual servers that operate via high-speed internet connectivity. In this post, we'll look into the rise of hyperscale data centers, their size, key factors for consideration, and their benefits. You'll also learn how Parallels® Remote Application Server (RAS) streamlines the management of data centers.
The rise of the hyperscale data center
The notion of hyperscale data centers emanated from the idea that if applications were robust enough, they could be migrated easily from one compute instance to another without worrying about the underlying machine they were running on. The introduction of hypervisors as abstraction layers allowed applications—running in virtual machines (VMs)—to be moved easily from one physical hardware to another.
VMware was one of the first companies to run hypervisors and VMs successfully on X86-based machines in 1999 with its ESX hypervisor. At the time, VMware ESX allowed IT teams to pause, move, or even copy a VM to another host and resume execution at exactly the same point of suspension.
The evolution of data centers began in earnest when the infrastructure for hypervisors and virtualization was in place. With virtualized data centers, any server failure became a non-issue since workloads could be moved easily from one underlying hardware to another.
In the last couple of years, we've also witnessed data centers undergoing significant evolution. For example, in the past, only large enterprises could afford the space, resources, and IT teams required by data centers. Today's data centers take many forms, including hosted, collocated, cloud, and edge. They are increasingly becoming more distributed, with edge data centers springing up to process massive internet of things (IoT) data.
This evolution is far from over. For example, the number of mission-critical workloads and cloud computing services like software as a Service (SaaS) is increasing, leading to more complex requirements for data centers. The rise of hyperscale data centers can be attributed mainly to the growth in mission-critical applications. Because of specialized engineering and the benefits of economies of scale, hyperscale data centers provide a more compelling value proposition than traditional or enterprise data centers.
The development of data-hungry technologies like artificial intelligence (AI), machine learning (ML), IoT, blockchain, and metaverse will only spur the increased growth of hyperscale data centers. According to Precedence Research, the global market size for hyperscale data centers was estimated at $ 62 billion in 2021. This market size is expected to reach $ 593 billion by 2030, representing a 28.42% compound annual growth rate (CAGR).
The number of hyperscale data centers is also rising steadily. For example, according to a new forecast from Synergy Research Group, these data centers will rise from 728 in 2021 to reach the 1,000 mark by 2026. .
The size of a hyperscale data center
One of the defining aspects of hyperscale data centers is their ability to scale to meet growing application demands rapidly. As such, every aspect of hyperscale data centers, from servers to rack enclosures, electricity, and cooling systems, are often standardized to streamline their installations while enhancing efficiencies and reducing costs.
There is a consensus that for any data center to be considered a hyperscale data center, it must accommodate more than 5,000 servers. It must also be housed in a facility with a minimum of 10,000 square feet (930 square meters) and provide at least 40 megawatts (MW) of capacity counts.
For example, Microsoft has a hyperscale data center in Northlake, Illinois, that occupies more than 700,000 square feet of space. This data center also has its own on-premises electric substation. Another example of a hyperscale data center is Apple's $2 billion Mesa data center in Arizona, which spans $1.3 million square feet (about half the area of a large shopping mall).
Because hyperscale data centers tend to be so large, they are usually designed differently than traditional data centers to facilitate rapid deployment. Companies in this space prefer to build their own hardware, as well as power and cooling appliances. This design also allows them to minimize energy consumption, water use, and outage risk.
The key factors of a hyperscale data center
Even though any space can potentially operate some amount of IT infrastructure, an adequately designed hyperscale data center must consider the following array of factors:
Site location. Site location is perhaps one of the most important considerations that companies should consider when designing a hyperscale data center because it affects the quality of service (QoS) the facility can offer. For example, while placing the facility in a rural area may be less costly, the distance to end users in urban areas could cause significant processing delays. In addition, having an erratic power grid can also lead to costly outages.
Energy sources. Hyperscale data centers consume massive amounts of electricity when operating their servers and cooling their systems. While many hyperscale data centers have low power usage effectiveness (PUE), their sheer size and electricity demands require them to be built in areas where power is cheap. Alternatively, companies can consider sustainable energy sources, such as solar and wind, to improve efficiency.
Automation. A hyperscale data center usually houses thousands of servers and other hardware components, including switches, routers, and storage devices. In addition, they also house infrastructure components such as power and cooling systems, air distribution systems, and uninterruptible power supplies (UPS). It is not feasible to monitor and configure these systems manually on a large scale as it hinders agility and minimizes efficiencies. To efficiently manage these facilities, hyperscale data centers usually rely on automation and orchestration to manage workflows, such as scheduling, monitoring, and workload delivery. For example, an enterprise could leverage automation tools to allocate resources based on the available electricity and cooling.
Security. Considering the value of hyperscale data centers and their critical significance to an organization, the facility and its IT resources need to be secured. In this regard, the design of the structures that make up the hyperscale data center must minimize access leakage risks. For example, the perimeter fence, the thickness of materials, and the type of material used to build the walls must be considered when building a hyperscale data center.
Hyperscale data centers vs enterprise data centers
All data centers are essentially dedicated facilities that provide space, electricity, and cooling for IT infrastructure. They allow organizations to centralize their IT operations, including compute, networking, and data storage. The organization's size and computing power determine how large the data centers become or how many servers IT teams need to install.
However, in most cases, it's common to find a single enterprise data center consuming the same amount of power as a small town. It's also common to find an enterprise only needs a few data centers, perhaps one or two. Most organizations are likely to build their enterprise data centers within their premises, with others opting to run virtual data centers.
Managing such an enterprise data center becomes a painstaking process. For example, IT teams have to maintain the data center's environment constantly through regular updates and patches to ensure consistent workload behavior and minimize downtime. As such, some organizations may prefer to leverage external providers for initial deployments before being maintained internally by in-house IT teams.
While enterprise data centers may appear to be large entities, you can't compare them to hyperscale data centers that large corporations like Google, Amazon, and Microsoft usually operate. As it stands, there is no single, comprehensive definition for hyperscale data centers. However, hyperscale data centers are significantly larger than typical enterprise data centers.
For example, most hyperscale data centers can accommodate more than 5,000 servers in a facility with less than 10,000 square feet of space. Some hyperscale data centers can even house hundreds of thousands of servers.
The term "hyperscale" is essentially a computing term that means any architecture with the ability to scale appropriately in response to increased workload demands. These data centers are extremely agile and can scale up, down, and out to meet any workload they are servicing. For example, IT teams can easily add more computing power and hardware and even scale out their platforms to the network's edge.
The benefits of hyperscale data centers
Despite their magnitude and complexities, hyperscale data centers can offer numerous benefits to enterprises. Let's explore a few of these benefits.
Enhanced economies of scale. Hyperscale data centers have enormous computing power, allowing service providers to offer pricing and service level agreements (SLAs) that typical data centers cannot provide.
Balanced workloads. Balancing workloads is essential for hyperscale data centers because an overheated server can set up a chain reaction and damage other servers. Because hyperscale data centers can house more servers than typical data centers, they easily distribute workloads to multiple systems and avoid overheating a single server.
Enhanced energy efficiency. Hyperscale data centers are enormous and can consume vast amounts of electricity. However, overall, they are more energy -efficient than typical data centers. This is because hyperscale service providers usually allow tenants to lease space by kilowatts (kW), which is more effective than renting the facility by racks or square footage.
Improved cooling efficiency. With hyperscale data centers, businesses can effectively minimize costs associated with cooling the hardware and focus on the servers' computing power. Most hyperscale data centers usually provide the necessary cooling by recycling energy that flows in their servers.
Parallels RAS supports hyperscale data center providers
Like most companies, you're probably looking for better ways to scale your business. A big part of this strategy largely revolves around the data center. Parallels has decades of experience in implementing virtualization products. One of its flagship products is Parallels® RAS, a turnkey virtual desktop infrastructure (VDI) solution that organizations can leverage to complement their data center operations.
Companies can leverage Parallels RAS to publish virtual applications and desktops, allowing users to access them from any location on any endpoint. Parallels RAS is a multi-cloud-ready platform supporting on-premises, public, and hybrid cloud environments. It effortlessly integrates with Azure, Amazon Web Services (AWS), and Google Cloud Platform (GCP), allowing data center providers to take full advantage of the cloud service provider's hyperscale features.
Test drive Parallels RAS today and experience first-hand how it deploys VDI in a data center!