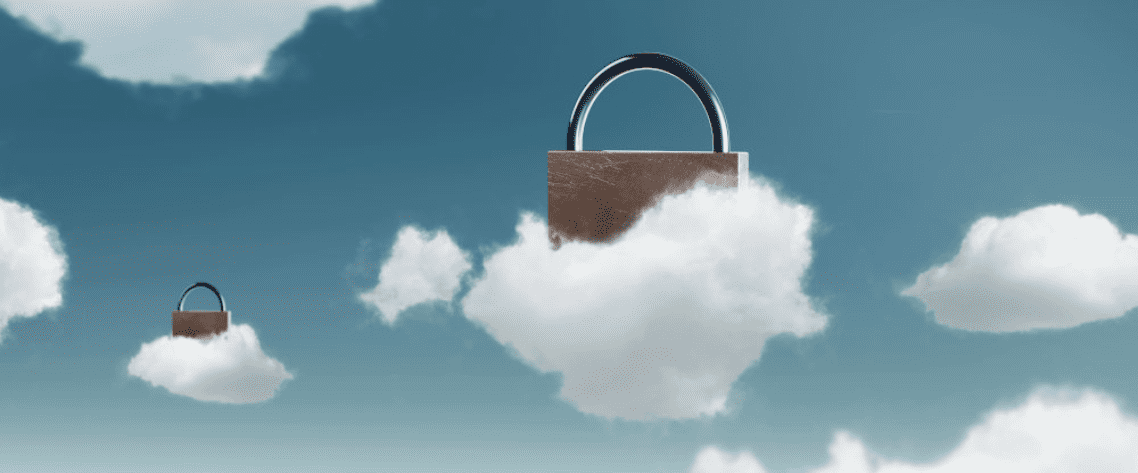 Cloud security management explained
Cloud security management is the practice of securing your data and operations in the cloud from theft or damage. As demand for cloud computing expands, cloud security services are expected to grow as organizations become more aware of the importance of securing their presence in the cloud. This article tackles what cloud security management means and why it is important, how to evaluate cloud security management service providers, and the pros and challenges of cloud security management.
Importance of security management in the cloud
Much like traditional computing, cloud computing poses security challenges for your organization. It can even be argued that cloud-based IT infrastructures are more challenging to secure than traditional data centers since the cloud presents a much wider attack surface.
When venturing into the cloud for the first time, or if you already have a presence there but want to improve your cloud security posture, you should carefully consider the type of cloud environment that is right for your organization . You have a choice between public, private, and hybrid cloud environments.
The public cloud may prove attractive since you can offload much of the management work to a third party, but study your provider's security practices and infrastructure closely, and ensure that these are enough to protect your organization from security risks.
As for a private cloud, while you have greater control over its security, it is often more costly than the public cloud. The hybrid cloud, which is a mix of public and private clouds, may seem like the ideal solution, but it, too, has its drawbacks, chief of which is the difficulty of enforcing distinct policies across two distinct types of cloud environments.
With their reputations on the line, cloud service providers may be trusted to protect your organization's assets the best they can. However, since they do not have complete visibility into your operations, they may fail to account for factors that could prove detrimental to your overall security. Thus, it is imperative for your organization to take charge of your security management in the cloud, no matter the type of cloud environment you have or decide to adopt eventually. You can end up losing sensitive company data to threat actors otherwise.
Implementation of security management in cloud computing
Among several strategies you can adopt to keep your cloud secure are:
Perform security audits. Analyze your cloud-based products and services for potential security loopholes on a regular basis.
Set appropriate levels of protection. Task your IT security team with complete control of the security settings for your cloud-based applications, setting them to the highest level possible.
Use data encryption and network security monitoring tools. Add another level of protection to your data by encrypting them, and only allow legitimate traffic into your network.
Manage end-user devices. Make sure that only authorized devices are given access to your network and data.
Manager users. Set appropriate user-level controls to limit data access to authorized users only. Ensure that your users only have access to the data they need in their line of work.
Monitor user activity. Make use of reports to view user activity in your cloud, and gain a better understanding of security risks surrounding your operations.
Evaluation of cloud service providers for cloud security management
When choosing a cloud service provider, you may want to perform the following checks on how it will handle your data and applications:
Review if its security policies and procedures are enough to protect your sensitive data adequately while it is at rest or in transit within and outside your network.
Review existing policies on protecting the privacy of your information since data breaches can ruin your reputation. Emphasize the importance of keeping your information and data protected from threat actors.
Assess the processes for keeping your cloud-based applications secure, since it is necessary to keep your operations uninterrupted. For example, look at the procedures in place to protect your applications from distributed denial- of- service (DDoS) attacks.
Check that the security controls on its their physical infrastructure provide adequate protection against external and environmental threats. For example, servers must be put in a secure area that cannot be accessed by just anybody without proper authorization.
Set up a governance framework that outlines the roles and responsibilities of your employees and everyone else involved in the project, including the provider's employees tasked to liaise with and assist your organization.
Audit the provider's operational and business processes for conformance to your own security standards.
Public cloud security is a serious matter. If the provider does not meet your security standards, you can take your business to another provider. However, if there are cost constraints that prevent you from doing so, you can also decide not to put anything sensitive, whether it be applications or data, on the cloud. However, maintaining an on-premises data center and a cloud presence at the same time may cost both time and money.
Benefits of cloud security management
Among the benefits that your organization stands to gain from outsourcing cloud security management are:
Remote monitoring capabilities. Most providers enable viewing of entire cloud infrastructures through a dashboard that is accessible from anywhere. Your IT team can assess the effectiveness of your security practices through this dashboard.
Convenient user and device management.Bring your own device (BYOB) became widely acceptable as remote work boomed. A network with many user-owned devices brings a myriad of problems, including malware entering the network and infecting your devices. By putting your applications and data on the cloud, your IT team can manage devices and users securely and from anywhere.
Emphasis on data protection. Safeguards such as access control and threat detection are all part of cloud security management practices meant to guardsecure your data from security threats.
Enforcement of internal and external security policies and standards. A better view of your IT infrastructure improves your ability to catch violations against company policies on security and compliance early and before they inflict any damage on your organization.
Selection of vendors with security practices that meet your standards.:As a customer, perform due diligence and only select a provider that allows you to approximate the security of your traditional IT infrastructure. Reputable vendors such as (Amazon Web Services (AWS), Google Cloud Platform, and Microsoft Azure may be more responsive to your needs for more security. Negotiate with the vendor so that your requirements are included in your Service Level Agreement (SLA).
Challenges of cloud security management
There are also challenges in managing cloud security, including:
Difficulties in tracking data use.This is especially true since cloud services provided by a third-party vendor lie outside your corporate network. Be prepared to ask your vendor for audit trail logs when necessary.
Security risks inherent in multi-tenant environments. Multi-tenant environments may expose your network to malicious attacks. Even if someone else's network is targeted, your network may still end up as collateral damage. The risk may be lower when you have a reputable vendor host your cloud environment.
Access restriction management. Ensureing access restrictions in your on-premises infrastructure are carried over to your cloud environment. When applicable, your IT team must ensure that you have BYOD policies for your end -users, and that only authorized devices and locations are allowed access to your cloud services.
Meeting compliance requirements. Ensure that your cloud services pass compliance requirements. You may assume that the vendor will take care of compliance. This is a mistake that can lead to heavy fines from regulators. Since compliance is always your responsibility, you should have a team ready to handle this for your organization.
Asset misconfiguration potential. A misconfiguration can leave your network open to attack. To prevent this from happening, assign a team to review configuration settings and changes. Have a team ready to plug potential holes when needed.
Overcome cloud security management challenges with Parallels® RAS
Cloud-based applications and desktops are becoming popular as more organizations switch to remote and hybrid work environments. A secure way to deploy such applications and desktops is through cloud-ready Virtual Desktop Infrastructure (VDI) solutions like Parallels RAS.
Parallels RAS strengthens your cloud security via:
Superior SSL/TLS encryption and (Federal Information Processing Standard (FIPS) 140-2-compliant cryptography that protects your data in transit and at rest.
Monitoring tools that allow your IT team to know what your users are doing on the network. Any deviations from standard user activities trigger alerts to your IT team.
Support for (multi-factor authentication (MFA) protocols such as Azure MFA, Duo, RADIUS, Gemalto, and Google Authenticator. MFA adds another layer to your user security-when a user password gets compromised, access to your network will still not be provided without a valid second factor. Smart card authentication is also supported.
Advanced permissions filtering based on multiple criteria such as user, (Internet Protocol (IP) address, device name, device OS , MAC address, and gateway. Access is not permitted unless all the criteria are met.
Group policies for specific sets of users. This simplifies endpoint device management and ensures standard enforcement across your organization.
Security features that enable compliance with the (Health Insurance Portability and Accountability Act (HIPAA), Payment Card Industry Data Security Standard (PCI DSS), and (General Data Protection Regulation (GDPR) , among other standards.
Parallels RAS also gives you the flexibility to deploy to on-premises servers and public or hybrid clouds.