Public Cloud Security Is Very Important For All Businesses | Parallels
Public Cloud Security Issues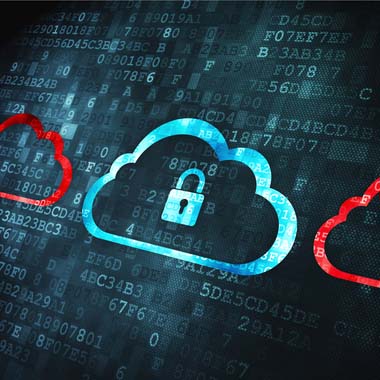 Public Cloud Security. The obvious benefits offered by cloud computing technology have not only made it inevitable but also irresistible for business to embrace this ever-innovating technology. While scalability and agility improve business productivity levels, optimization of resources decreases Capex and Opex. However, choosing the right cloud model for your business requirements is a tough task. Businesses have the option to choose a Public, Private, or Hybrid cloud. With the public cloud offering a cost-effective model, small and medium businesses are turning to this option. However, price is not the only criterion to be concerned with; data integrity and security are also significant areas for consideration. Below are certain security issues businesses should address when determining which cloud model is best for their business.
Multi-Tenancy Issues
A Public cloud is offered at an affordable price because resources are shared between multiple tenants. Using the scalability feature, Public cloud providers offer the same infrastructure to multiple clients and scale up resources on a real-time basis. When you share CPU, memory, and datacenter resources with multiple users, there is a risk of unauthorized access to your business networks. If there is any flaw in the cloud network, it allows other users to access your data or even read your network information. In addition, the Public Cloud allows people to use the same hardware to hack your IP and MAC numbers and gain access to your business networks.
Limited Control on Running Technologies
Another vital area of concern is that Public Cloud users do not have any control over the business processes managing the cloud. This lack of transparency about the technology used in the Public Cloud leaves you with limited control of your networks. For instance, you are not sure of which virtualization product is offering the virtualization feature, and the version of the software used. While choosing a Public Cloud, it is recommended to inquire about virtualization technologies used and features offered.
Data Encryption Issues
Data integrity and security is an essential aspect of every business. With the increased scrutiny of data management techniques of companies by the government authorities, managing your data using proper storage methods has become even more critical. In a public cloud, data needs to be encrypted using highly secure methods. Unencrypted data can be vulnerable to hacking attacks. While choosing a Public Cloud, you need to check if private keys are shared with other users and how your data is processed.
In addition, data retention techniques need to be checked. Business data that is deleted or moved needs to be erased from the datacenter. However, you do not have complete control of the datacenter infrastructure to use proper data sanitization techniques. If data is not erased correctly, it can be accessed by other users and used in a harmful manner.
Data Compliance Issues
As a compliance measure, businesses need to disclose information about data management solutions used. In a public cloud, data is stored at random locations on content delivery networks of the cloud provider across the globe. While choosing the Public cloud provider, it is crucial to know where your data resides.
Enforcing security at the virtual machine and augmenting it with a multi-layer defense can secure your cloud networks. Moreover, data needs to be encrypted, and security solutions need to be up to date. While Public clouds offer the right platform for businesses to increase efficiency at cost-effective prices, securing your business networks is the key to a successful implementation of cloud technology.
Public Cloud Security – Enhance your infrastructure with Parallels RAS
Parallels® offer a proven solution for your cloud computing needs. Parallels RAS is built using world-class technologies, providing platform-independent virtual desktop, application delivery, and integrated thin client management from a single software package.
Download your 30-day trial of Parallels RAS for secure and straightforward virtual desktop and application delivery to any mobile or desktop device.
---
References: