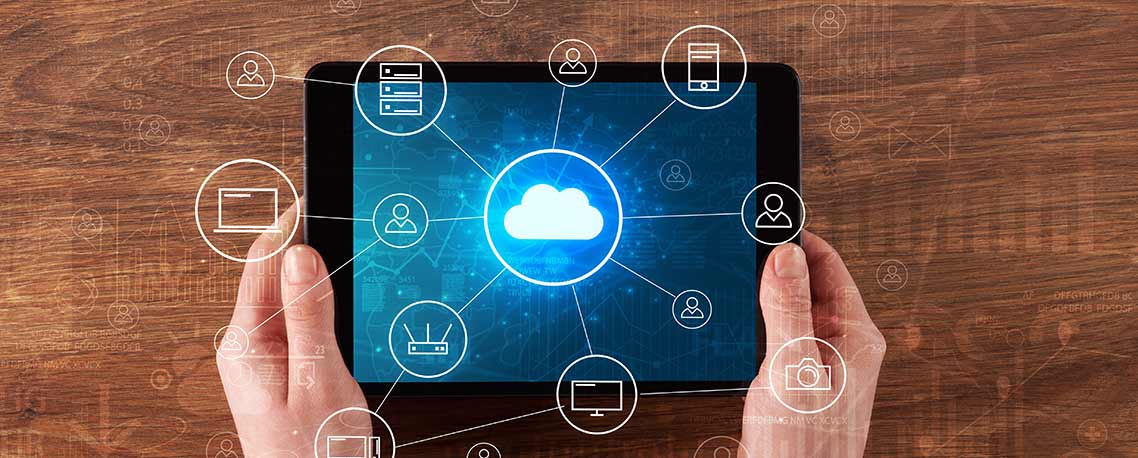 AWS VDI: Amazon Workspaces vs Azure Virtual Desktop
Amazon Workspace is a tool for provisioning cloud-based desktops to end-users, allowing them to access applications, documents, and resources from supported devices. It runs on AWS cloud and offers a high-quality cloud desktop experience that is cost-effective and performs as well as traditional desktops.
Azure Virtual Desktop (formerly Windows Virtual Desktop) is an app and desktop virtualization service that runs on Azure, allowing users to use full Windows 10 deployment, Windows 7 virtual desktops, Microsoft 365 Apps, and Remote Desktop Services in a unified setting.
What Is Amazon Workspaces?
AWS's desktop computing solution, Amazon Workspaces, provisions cloud-based Microsoft Windows or Amazon Linux desktops or workspaces for users. It eliminates the need to deploy hardware, procure, or install applications. It allows you to easily remove or add users, choose your operating system from a range of hardware configurations, choose your desired protocol, and deploy or manage applications. Other features of Amazon Workspaces are:
Pick up from where you left off for a persistent desktop experience.
Bring your applications or licenses.
Use the same tools for managing both on-premise desktops and WorkSpaces.
Control the IP addresses that can be used to access the WorkSpaces.
Use multi-factor authentication.
Encrypt data at rest using AWS Key Management Service (AWS KMS).
What Is Azure Virtual Desktop?
Azure Virtual Desktop is a tool that allows you to securely enable a remote desktop experience from anywhere at any time. You can set up Azure Virtual Desktop in minutes and manage other Azure services in collaboration with end-to-end Azure Virtual Desktop deployment. The features of Azure Virtual Desktop are:
Deliver Windows 10 desktops anywhere from any device.
Ensure compliance with built-in intelligent security.
Reduce the cost of existing licenses.
Quickly scale up and simplify deployment based on business needs.
Azure Virtual Desktop Vs Amazon Workspaces
Azure Virtual Desktop and Amazon Workspaces are suitable solutions for your remote desktop and remote working needs. Both solutions enable you to access the right applications and desktops from any place at any time. However, there certainly are significant differences between the two, and making the right choice is a matter of what an organization needs. The differences between the two are mentioned below:
Features
Both products provide many of the same features, such as remote connections from anywhere, native applications or web browsers, persistent file storage, and custom application deployment. Using AWS Workspace, each user has their desktop, which can be Windows or Linux. Windows is the sole operating system available on the Azure Virtual Desktop side, and users can choose between a personal desktop and a shared virtual computer. Many people sharing a virtual machine is a cost-effective approach to save money and reduce the number of virtual machines.
Resource allocation
Amazon Workspaces offers one-one resources, making it suitable for cases when you need reliable, dedicated computing power. On the other hand, Azure Virtual Desktop offers both one-to-one and one-to-many resources. Microsoft provides the host in one-to-many cases, but multiple users can access it simultaneously. It is suitable for cases when dedicated computing power is not a huge requirement.
Costs
While the vdi costs associated with delivering virtual desktops and applications depend on the scale, Azure Virtual Desktop is ahead when it comes to being economical. As Microsoft VDA offers one-many resources, costs are significantly reduced as the environment scales up.
Parallels RAS Integrates with AWS as a Cloud Provider
Parallels® RAS simplifies Amazon Elastic Compute Cloud (EC2) deployments and management.  It is an invaluable tool for developing multi-cloud deployment systems and more.
Organizations can benefit from AWS integration by:
Using AWS to deploy workloads, apps, desktops, and/or data
Leveraging a lift-and-shift method to migrate existing on-premises infrastructures to the cloud without having to rewrite any applications.
Successfully switching to hybrid or multi-cloud deployments to expand market reach, flexibility, or business continuity.
Simplifying EC2 deployments and management, including power and autoscaling management.
Utilizing the Parallels RAS Console with AWS EC2 workloads to consolidate using well-known Parallels tools.
Enjoying better user and instance management features while using AWS to run applications and desktops.
Parallels RAS allows IT departments to integrate, configure, maintain, and support Amazon EC2 workloads. Using the Parallels RAS Console as their single point of control, administrators can simply deploy applications and virtual desktops running on Amazon EC2.
Easily Deploy Virtual Desktops with Parallels RAS and Azure
Parallels RAS is an industry-leading solution for deploying virtual desktops on different vdi solutions. Parallels RAS supports various cloud deployment models and offers organizations public, on-prem, or hybrid clouds.
Parallels RAS not only supports but also extends and integrates Azure Virtual Desktop capabilities.
Manage IT systems with powerful monitoring and management tools from a single pane of glass, including workspaces, host pools, and application groups.
Facilitate Azure Virtual Desktop deployments using a wizard-driven interface.
Ascertain server utilization, devices used, programs accessed, and much more, with excellent user session management and thorough monitoring and reporting.
You can use Parallels RAS to easily deploy virtual desktops with Azure Virtual Desktop to improve productivity, ensure flexibility and facilitate simplified management and deployment. With Parallels RAS, you can unify, configure and manage all the main virtual desktop delivery solutions from a central location.
Simplify the management of your virtual desktops, optimize your workspaces and reduce the total cost of ownership!