Microsoft RDP and Its Current Usage | Parallels Insights
Microsoft RDP: What is It?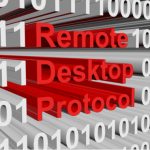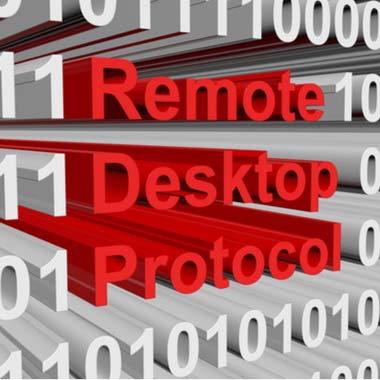 Microsoft RDP is a multi-channel protocol that allows a user to connect to a computer remotely. It grants remote display and input abilities over network connections for Windows-based applications running on a server. RDP is devised to support various types of network topologies. 
How 
D
oes It 
W
ork?
On the server-side, Microsoft RDP uses the video driver to render display output by building the information into network packets, using the RDP protocol and sending them over the network to the client-side. On the client-side, Microsoft RDP receives rendering data and represents the packets into corresponding Microsoft Windows graphics device interface (GDI) API calls. For the input path, client-side mouse and keyboard events are redirected from the client to the server-side, which uses the keyboard and mouse drivers to receive them. 
Where 
D
oes It 
A
pply?
Microsoft RDP started as a helpdesk tool. It was initially created to allow network administrators to remotely diagnose and resolve problems encountered by individual subscribers.  
As technology evolved, the use of RDP expanded to desktop and application sharing to keep costs low and make full use of computing resources. Installing the necessary applications on a back-end server and delivering them to work terminals inside a LAN or a WAN is now the broadest usage of RDP. 
Following the huge success and demand for delivering remote applications and desktops, Microsoft evolved RDP from a protocol to Microsoft Remote Desktop Services (RDS), which is integrated with more services. RemoteFX is one of those services, used to redirect USB devices, deliver better graphical interfaces, and more. 
Benefits of Using Microsoft RDP
There are several pros to making use of Microsoft RDP:
Utilize legacy equipment
Remote work
Central data storage
Security is also assured
Easily scalable
It costs less
The capacity to use any device or operating system
Local administrators have complete authority
Microsoft RDP and 
Parallels RAS 
Developed around Microsoft's RDP protocol, Parallels® Remote Application Server (RAS) lessens systems admins' workload by leveraging templates and wizards for quick deployment and management. It's straightforward to implement and maintain, so admins can manage and quickly adjust the Parallels RAS farm without needing any specialized training. Because of its comprehensive features and multi site support, they can build solutions to meet the requirements of any organization, regardless of size and scale. Learn more in our whitepaper. 
Download your 30-day evaluation period of Parallels RAS and use your RDP environment today!