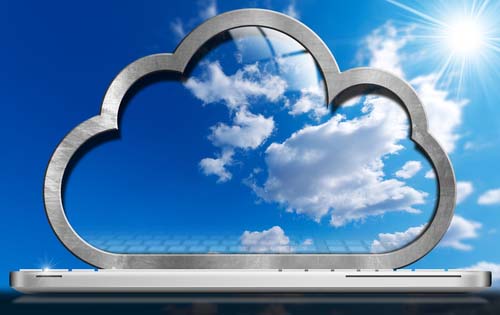 Cloud Computing Security: Why It's Important for Organizations of any Size | Parallels
What 
I
s Cloud Computing Security?
Cloud computing security is a set of policies, controls, procedures, and technologies that operate together to protect cloud-based systems, data, and infrastructure. Security measures are configured to protect data, establish regulatory compliance, and protect user privacy. In addition, user access is controlled by setting authentication rules for individual users and devices. Cloud computing security can be configured to the exact needs of each business, from authenticating access to filtering traffic. Moreover, because these rules can be configured and managed centrally, administration expenses are reduced while empowering IT teams to focus on other fields of the business. The way cloud computing security is delivered depends on the individual cloud provider or the cloud security solutions in place. 
Why 
I
s Cloud Security Important?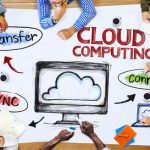 Organizations making the transition to the cloud must have a robust cloud computing security plan before transitioning. Security threats are continually developing and becoming more advanced, and cloud computing is as volatile as an on-premises environment. Therefore, it is essential to work with a cloud provider that offers sturdy security customized for your infrastructure. Implementing a solution like Parallels® Remote Application Server (RAS) offers further security enhancements and is the best way to secure your data even more. 
Some of the cloud computing security benefits include: 
Centralized security

.

 Cloud computing centralizes applications and data; cloud security centralizes protection. Cloud-based businesses consist of numerous users and devices. Centrally managing these entities enhances traffic analysis and filtering, streamlines the monitoring of network events

,

 and keeps security levels high. 

 

Reduced costs

.

 The most significant benefit of cloud storage is the elimination of capital investment in dedicated hardware, reducing capital expenditure and administrative overheads.

 

Reliability

.

 Cloud computing services are highly dependable. With the right cloud security measures in place, users can safely access data and applications within the cloud no matter where they are or what device they

're

 using.

 
Cloud Computing Security Compliance
When we mention cloud computing security, we also have to consider PCI DSS compliance. The Payment Card Industry Data Security Standard (PCI DSS) is a security standard developed by the PCI Security Standards Council. Designed for businesses that do online transactions and hold customers' payment records, it helps them build and maintain secure IT systems and networks, ensuring the privacy and security of their customers' credit-card details and cardholder data. 
Parallels RAS on the Cloud
While a good cloud service provider can provide you with a robust infrastructure, there are still security issues on the user side that might occur. Those could be anything from backdoor software installed without the user knowing it, up to key loggers or traffic monitoring malicious tools. These issues can be solved by implementing a virtualization solution like Parallels RAS on your infrastructure. Doing so ensures that all users and devices are locked down to prevent any installations, possible corruption of data, and even protect data. The Parallels RAS Client Manager module allows administrators to convert Windows devices running Windows 7, 8, 8.1, and 10 into a secure kiosk-like mode without replacing the operating system. The Kiosk Mode option limits users from changing system settings or installing new applications, providing the administrator with a higher level of control over connected devices. That way, you are protected against malicious software such as ransomware, which did tremendous damage in the IT industry by heavily encrypting user files and demanding an amount of money to decode them. 
The cloud service provider offers you reliable and stable security for your infrastructure—and Parallels RAS provides high-standard data security by implementing device control, user/group policy control, geographical control, and many more features, all out of the box. Read more.
Try a 30-day evaluation period of Parallels RAS on the cloud today! 
References:
Wikipedia | https://en.wikipedia.org/wiki/Cloud_computing_security 
Forcepoint | https://www.forcepoint.com/cyber-edu/cloud-security 
TechTarget | https://searchcompliance.techtarget.com/definition/cloud-computing-security 
DZone | https://dzone.com/articles/cloud-computing-security-challenges-and-considerat 
Amazon AWS | https://aws.amazon.com/security/introduction-to-cloud-security/