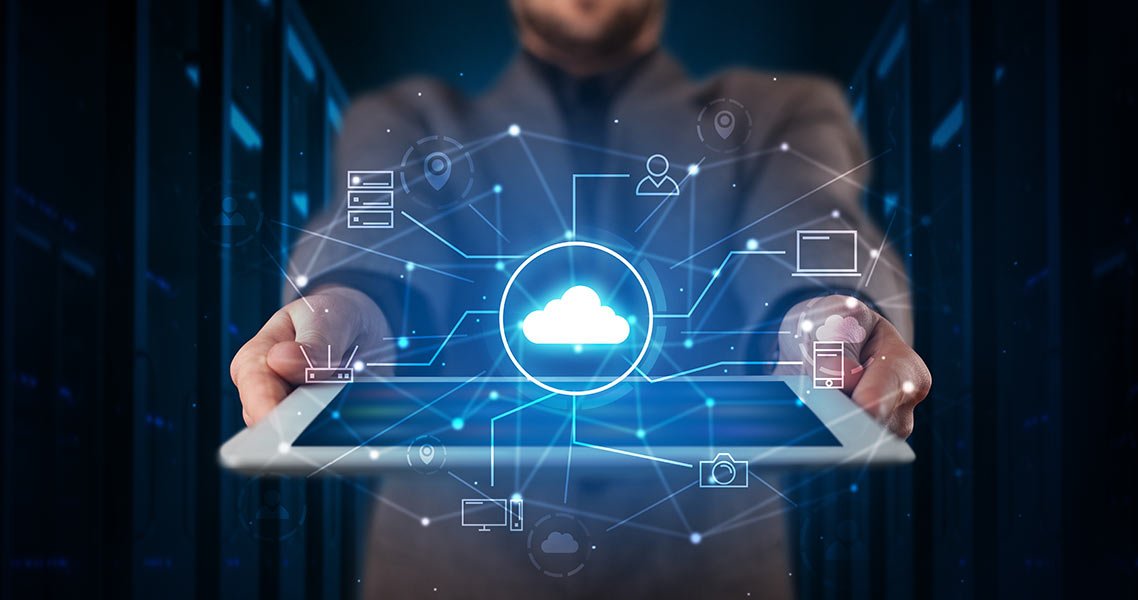 Azure VDI: What Happens When You Deliver Virtual Desktops? | Parallels
Azure VDI desktops are virtual desktops delivered through the Microsoft Azure cloud platform. As virtual desktop infrastructure (VDI) solutions are traditionally served from on-premises servers, what exactly do you gain by putting it in the Azure Cloud?
Well, the cloud computing industry—whether Software as a Service (SaaS), Platform as a Service (PaaS), or Infrastructure as a Service (IaaS)—is booming. It would seem, on the surface, that there's plenty of room for everyone. However, this is isn't the case. Two major providers, Amazon Web Services (AWS) and Microsoft Azure have staked a huge chunk of the market and are slowly edging out rivals. For now, AWS seems to have an advantage over Azure in terms of market share and revenue, having launched four years earlier.
Microsoft is slowly catching up by targeting app developers and IT pros using its platform's intuitive tools. By offering great tools for scaling and simplified deployment of apps, Azure is slowly emerging as a top contender with AWS in the cloud industry.
Azure Cloud + VDI 
= The
B
est of 
B
oth 
W
orlds
You're probably familiar with the business benefits of cloud services:  
I

mproved business agility

 

A

nytime/anywhere access

 

Zero capital expenditure (Capex) 

on IT infrastructure

 

E

nterprise-grade security (if run on a reputable platform like Azure) 

 
VDI solutions also have similar qualities. VDI desktops typically run on almost any device. Although it probably doesn't enable as much capital expenditure (Capex) savings as the cloud, VDI does help businesses realize huge operational expenditure (Opex) savings through much lower endpoint administrative and maintenance costs.
Lastly, because VDI centralizes the administration of desktops, applications and data, it makes it easier for admins to secure those digital assets. Because VDI and cloud solutions nicely complement each other, a VDI solution deployed in Azure can also mean:
Greater accessibility. Desktops can be accessed anywhere in the world, from any device.
Bigger savings. You get savings in both Capex and Opex.
Stronger security. Applications, desktops, and data are all kept in a central location, with stringent security policies and enterprise-grade security solutions.
Windows Virtual Desktop
Previously, the way to deliver virtual desktops through Azure was by utilizing a virtual desktop delivery solution capable of being deployed on that platform, such as Parallels® Remote Application Server (RAS). You would install Parallels RAS on Azure virtual machines and then deliver desktops and applications off of those.
Now there's another way. Microsoft launched Windows Virtual Desktop, a solution hosted in Azure designed to deliver virtual applications and desktops. Windows Virtual Desktop can deliver both multi-session (Windows 10) virtual desktops and if needed, dedicated VDI desktops.
VDI-based, one-to-one desktops are ideal for workloads that require high computing resources while doing remote work. People that work in various industries—including oil/gas, engineering, film, energy, medical, and automotive—who need to use applications even when away from their physical desktops are better served by dedicated VDI desktops than their multi-session counterparts.
Windows Virtual Desktop is an appealing option for organizations because it provides increased security, cost savings, and increased employee efficiency.
Enhanced security
Windows Virtual Desktop provides the same security that you expect from Azure. Organizations don't need to worry about the hardware getting lost, stolen, or tampered with since your data is hosted in Azure. With simple permission changes, IT admins can modify which user gets access to what services. Additionally, IT admins can quickly patch up and update software, ensuring that all users have access to the latest software version.
Cost savings
Organizations that employ Windows Virtual Desktop rely less on expensive desktop computers and software licenses, potentially saving costs in the long run. IT admins can easily provision IT resources to users via any device such as bring your own devices (BYOD) or thin clients, which are cheaper options. Additionally, Windows Virtual Desktop allows organizations to upgrade and maintain their apps in a centralized server, further saving costs.
Improved employee efficiency
With a virtual desktop delivery solution, your staff are no longer tied to the physical office to do their work—they can work from any location, at any time, using any device of their choice. Not only does this increase their efficiencies, but it also creates a better work-life balance.
Delivering Azure VDI 
D
esktops through Parallels RAS
Parallels ® RAS already supported the traditional way of delivering VDI virtual desktops through Azure. Now it also integrates with Windows Virtual Desktop. By using Parallels RAS, you gain the flexibility of delivering Azure-based VDI virtual desktops in whichever way suits your business needs.
Parallels RAS greatly extends and simplifies the capabilities of Windows Virtual Desktop by deploying and managing all workloads and resources from a centralized console. Organizations can integrate Parallels RAS deployments with Windows Virtual Desktop, delivering a single solution to end-users. With Parallels RAS and Windows Virtual Desktop you can:
Unify 

administration and user experience (UX)—centrally

deploy and manage all workloads from 

the Parallels RAS Console.

​

Extend 

reach with the flexibility of hybrid

and multi-

cloud deployments.

​
​Leverage b

uilt-in auto-scaling capabilities

on Microsoft 

Azure and/or on-premises.

​
Provide ​advanced m

anagement

for users, sessions and processes.

​

Multi-cloud ready

 – Parallels RAS supports on-

premises, hybrid and public cloud deployments on 

Microsoft Azure, Amazon Web Services (AWS), 

Google Cloud and more.

​
​

FSLogix Profile Container integration – 

Centrally

 

deploy, configure  and manage  FSLogix Profile 

Containers, as the preferred integrated user profile  

management  solution.

​
Leverage the 99.9% availability of Microsoft Azure Cloud to make sure your data is always accessible, and Parallels RAS to make sure the access is always secure and monitored.
Download your 30-day evaluation period of Parallels RAS today and start delivering Azure VDI desktops in less than an hour! 
---
References: