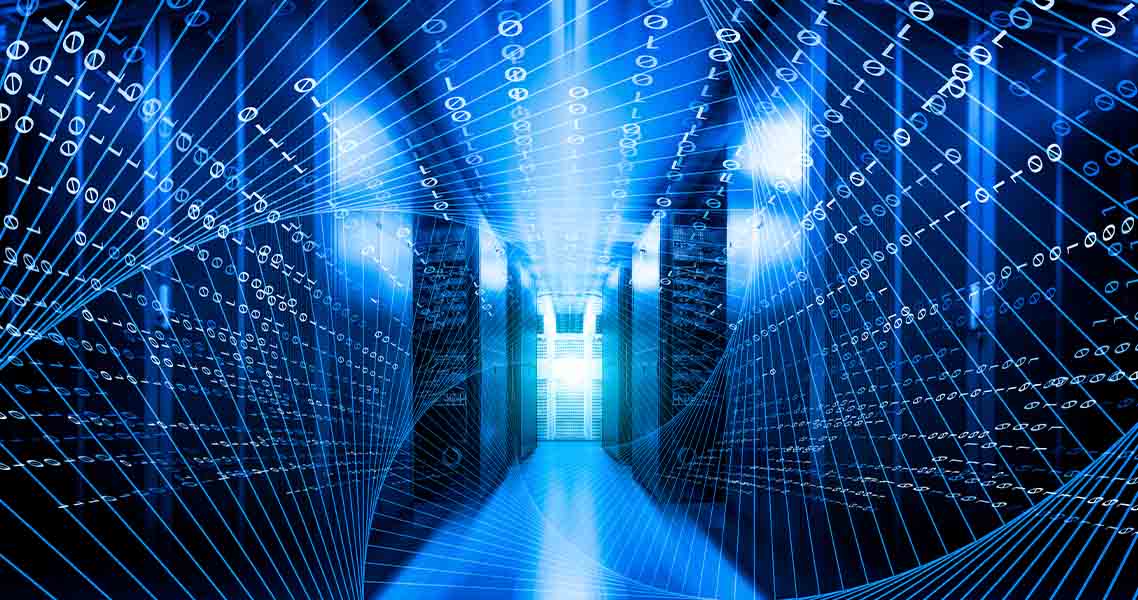 Features and Benefits of a Virtual Data Center
Challenging economic times, and the physical limitations of space and power are exerting significant pressures on organizations, forcing them to explore new data center architectures. A virtual data center is one such novel architecture.
It eliminates many of the traditional data center challenges by reducing costs, minimizing complexity, and increasing IT agility. Learn more about the features and benefits of a virtual data center and how it differs from a traditional data center.
Definition of a Virtual Data Center
Ever since the unveiling of server virtualization many years ago, organizations have realized the value of pooling IT infrastructure resources. By abstracting resources from physical servers, virtualization reduces hardware expenditures, accelerates resource provisioning, and enhances system utilization.
A virtual data center—also called a software-defined data center (SDDC)—traces its roots in the evolution of server virtualization. It's an abstract representation of a physical data center, complete with virtualized compute, networking and storage clusters that an organization can use on an as-a-service model.
Compute virtualization (also called server virtualization) is the most common form of virtualization that leverages a hypervisor to create multiple, distinct virtual machines (VMs). This allows organizations to run multiple VMs, OSs and applications on a single physical server—akin to partitioning one physical server into multiple virtual servers.
Organizations can use compute virtualization to minimize server sprawl while enhancing resource utilization. Network virtualization abstracts network resources from the physical hardware. It allows IT administrators to migrate workloads easily across data centers independently of the physical hardware.
On the other hand, storage virtualization pools multiple storage resources, eliminating the need for siloed storage systems. With virtualized storage, IT administrators can dynamically allocate each application the capacity it requires on-demand, which in turn, improves flexibility and scalability.
A virtual data center integrates these virtualization layers, creating a centralized framework that delivers IT resources as a service—regardless of whether the virtual data center is deployed in on-premises, public or hybrid cloud environments.
Advantages of a Virtual Data Center
By transforming the way a data center operates, virtualization makes business sense in multiple aspects. Benefits of a virtual data center include increased cost-savings, efficiency, productivity, security, compliance and mobility, as well as minimized downtime.
Significant cost savings
On-premises data center designs require significant upfront costs in terms of leasing space, maintaining the facility, acquiring hardware, training employees, and paying overhead. They can also be inefficient in instances where the applications aren't getting consumed on the server, leaving the computer to sit idle.
A virtual data center, in contrast, allows organizations to consume IT services on a pay-as-you-go pricing scheme, and they can add resources and pay for them on demand. This flexibility allows for more accurate prediction of operational expenses, and organizations can budget their financial resources more effectively.
Increased efficiency and productivity
A virtual data center means fewer servers, so IT administrators spend less time maintaining physical hardware. IT teams can install, update and maintain VMs across the virtual data center on fewer servers instead of through a tedious and laborious process of applying the updates on a server-by-server basis. This enhances their efficiency and overall productivity.
Improved security and compliance
VMs are always abstracted from the underlying hardware infrastructure in a virtualized data center. This ensures that data traffic within the virtualized environment remains encapsulated and secure, allowing organizations to run mission-critical applications. Organizations that require high-security standards due to regulatory requirements can leverage virtual data centers to simplify their data governance and maintain a high level of compliance.
Enterprise mobility
As companies shift to remote and hybrid working options, employees need to access corporate resources that may be spread across different offices in various locations. Inability to access these resources could mean delayed product development, lost revenue or even unsatisfied customers.
A virtual data center can support remote employees, allowing them to access corporate resources where and when they need them in strict conformance to security and compliance policies. By retaining centralized visibility and control of business resources, organizations can deliver mission-critical applications and data seamlessly to their distributed workforce.
Less downtime and enhanced disaster resiliency
When a disaster strikes in a traditional data center, IT administrators can take hours or even days to fix the problem. With a virtual data center, IT teams can provision and deploy VMs easily, allowing them to replicate or clone any affected virtual machine. This process gets completed in minutes as opposed to setting up and provisioning a physical server—significantly improving the resiliency and business continuity.
Differences between a Virtual Data Center and a Traditional Data Center
Virtual data centers and traditional data centers are different in many aspects, as summarized below:
Feature
Virtual data center
Traditional data center
Location
A virtual data center is not bound to any physical location. Multiple virtual data centers can coexist in one physical data center, and a single server can span multiple physical data centers.
A traditional data center is always bound to one physical location. Migration is costly and expensive.
Spending model
Virtual data centers use an operating expenses (OpEx) model, where companies consume IT services on a pay-as-you-go pricing scheme.
Traditional data centers use capital expenditure (CapEx), where organizations pay upfront costs to acquire IT infrastructure.
Compute complexity
A virtual data center:

Deploys resizable virtual servers based on the organization's workload demands.
Deploys a mixture of storage technologies and increments on demand.
Relies on software-defined networking (SDN) and virtual switches to scale up or down the network capacity.

A traditional data center:

Deploys servers that rely on fixed CPUs, memory and storage to run workloads.
Requires evaluation and estimation of different storage technologies and negotiation with multiple vendors before you settle on one.
Requires planning for additional networking gear that includes switches, routers and physical cabling, when scaling up the network.

Resource provisioning
A virtual data center relies on software to orchestrate the provisioning, configuration and management of virtualized resources.
A traditional data center relies on IT administrators to rack and stack data center equipment.
Focus on These Key Areas When Managing a Virtual Data Center
A virtual data center management strategy isn't done in a vacuum. To succeed, organizations must align their business and technology goals, as well as obtain buy-in from multiple areas. Below are four areas you must focus on when managing virtual data centers:
Ensure you address sprawl. The primary reason why many organizations embrace virtualization is to prevent server sprawl. This problem can also manifest itself in a virtual data center when users spin up VMs that actually are not required, consuming resources that should be utilized elsewhere. Using well-defined auditing tools and templates can help you use resources effectively.
Always embrace standardization. Like traditional data center environments, running obsolete and subpar systems can undermine the environment significantly. Servers must run up-to-date OSs and applications with the correct, standardized configuration for a virtual data center to make business sense.
Ensure you have adequate storage and optimized backups. Storage area networks (SANs) are the primary go-to technologies for organizations that want to virtualize their data centers. However, SANs are more expensive than network-attached storage (NAS), which can work well too. Regardless of whether you go for SAN or NAS, it is vital to understand what works best for you. This requires complete visibility into how the VMs utilize storage resources and where they store the disc images in the SAN or NAS.
Ensure you deploy the right orchestration tools. It is important to deploy the right automation software to manage virtualization, especially if you're running multiple hypervisors. Such software should not only simplify virtualization administration but also provide deeper visibility into the virtual stack.
Management of VDI with Parallels RAS
Virtualizing the data center can allow organizations to save significantly on floor space, power consumption and cooling costs. While the financial benefits are compelling, they are not enough. Organizations can realize the largest gains from virtualization if they reduce complexity and streamline how employees access corporate resources.
A virtual desktop infrastructure (VDI) solution such as Parallels® Remote Application Server (RAS) is necessary for a dynamic, efficient and agile data center. When deployed in an organization, Parallels RAS offers numerous benefits including unified Azure Virtual Desktop integration, automated image optimizations, dynamic storage-space management and VM-pool management, among others.
Besides supporting multiple hypervisors, including VMware ESXi and Hyper-V, Parallels RAS also supports major hyperconverged infrastructures (HCIs) such as Scale Computing HC3 and Nutanix Acropolis. Unlike other VDI solutions, IT administrators can manage VMs from different hypervisors via a single console with Parallels RAS. This provides ultimate flexibility for IT administrators implementing and managing VDI.
Parallels RAS is also multi-cloud ready—you can install it on an on-premises data center, public clouds like Azure and Amazon Web Services (AWS) or even a hybrid of both.
Download the Parallels RAS trial today to streamline the management of your virtual data center!