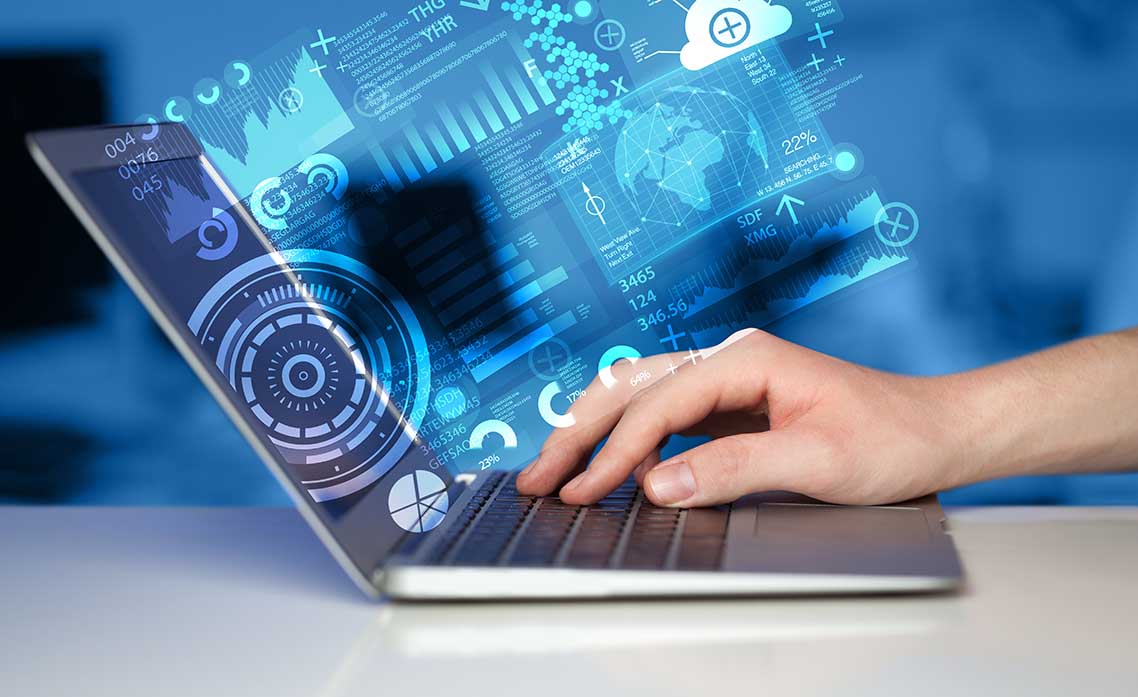 The Importance of Using the Right Sever and Application Monitor Tools
Servers and applications across your private, public, and hybrid clouds require constant monitoring to ensure their peak performance. This is where server and application monitoring tools come in. With the correct tools to monitor how well your servers and applications are performing, you can prevent problems that can lead to downtime and hamper your operations, potentially damaging your reputation and resulting in monetary loss. This article discusses server and application monitoring tools in detail, including their benefits and challenges, and how you can choose the right monitoring tool for your organization.
What Is Server Monitoring Software?
Server monitoring software collects and analyzes various metrics related to your server's resource utilization. It ensures that applications running on your servers are performing smoothly. If the metrics show that a server's performance is failing to cope with an application's demands, the software recommends actions that you can take to alleviate the problem. With server monitoring software, you can act proactively to avert problems before they occur or your users complain of slow application performance.
There are several key components that server monitoring software can keep track of, including:
CPU (central processing unit): While peak CPU utilization should occur on a server rarely, if it does, it should be short in duration. If a server maxes out CPU utilization frequently or hovers around the max, even when the number of users is low, you may need to upgrade server resources.
Memory: A server that always reaches its memory limit can be upgraded by adding more memory. If there is no room for additional memory, you may need to scale your infrastructure horizontally to meet application demands.
Storage: Disk space is critical in application performance. If the server's disk space is running low, consider adding more storage to the server to prevent system crashes.
Network: Issues in bandwidth and throughput are caught through constant monitoring of traffic to and from your servers. If you have enough bandwidth but users are complaining of slow performance, it might be because of a problematic segment on your network. If throughput is okay and you cannot find anything wrong within your network, your bandwidth's capability to process current workloads may be at fault. In the latter's case, an increase in your bandwidth may be needed.
Why Is Server Monitoring Important?
When your web server goes offline or is serving pages slowly, customers may choose to go to a competitor's website instead of staying around and browsing some more. An inaccessible file server can lead to the corruption of important records. In the case of the former, you lose potential customers. In the latter case, your internal business operations are disrupted.
The above examples show that your servers are critical components of your IT infrastructure. If server issues are not caught early on, they can result in downtime and customer dissatisfaction. Your organization suffers when your IT infrastructure goes down. Thus, constant monitoring of server performance is needed to ensure that your IT environment can meet user demands.
With server monitoring, key metrics are available for your IT teams to test accessibility and measure the response times of your applications. Also, whenever your server monitoring software detects anything that could trigger a potential error, it sends out alerts to warn your teams of impending disaster and recommends actions to avert the potential impact on your IT infrastructure.
Server monitoring can also predict the future performance of your IT infrastructure in meeting application demands. When done correctly with the right tools, you can plan for infrastructure upgrades without spending too much money at once. You can choose to upgrade the more important pieces of your infrastructure first and leave the less crucial ones for later.
What Is Application Monitoring and What Can It Do?
Other than server monitoring, application monitoring can also help limit the downtime of your business applications. By utilizing the proper application performance monitoring tools, you can keep watch over the health and uptime of your applications and ensure that potential performance bottlenecks are detected before they happen.
With application monitoring tools, you can observe critical components of your applications, including servers and databases, via dashboards and alerts. You can also detect performance anomalies with the help of thresholds and advanced technologies such as pattern recognition. Moreover, you can trace how issues came about, thereby helping you to determine the best courses of action for resolving them.
When looking for an application monitoring tool, you should keep in mind the following capabilities:
Key performance-metrics monitoring: CPU utilization, response time, disk and memory usage, thread and session details, and requests per minute are among the important infrastructure-level metrics that should be monitored. Alerts must be raised when anomalies that can bring down your infrastructure are detected.
Code-level visibility into your applications: Monitoring application code and architecture facilitates the identification of problematic components, helping your DevOps team ensure optimal end-user experience with your applications. Visualization of end-to-end transactions and tracking of performance metrics across the entire application, or from the user interface down to the database, can help diagnose deficient performance. The tool must also be able to provide insights no matter the development platform and technologies you are using.
Root cause analysis of performance issues: When an issue that can impact application performance is detected, an alert is sent out to your teams, informing them of the steps they can take to resolve the problem and avert downtime. Prior to this, your teams must be able to define performance baselines and thresholds from the entire application down to the smallest attributes.
Comprehensive reporting: Detailed reports on everything application-related, including under-utilized and over-utilized servers, performance trends, and memory and disk usage, are available so that your teams can go over them when the situation calls for it. Also, particularly helpful are reports that provide actionable insights, such as capacity planning and forecasts.
What Are the Challenges Most Application Monitoring Tools Face?
Application monitoring may be narrower in coverage these days, affected adversely by microservices and multi-cloud environments, among other technologies. Thus, your applications may not be as widely monitored as before, leaving out important aspects, such as the network and users, from the analysis. This can limit how helpful application monitoring is in ensuring the peak performance of your applications.
Some other difficulties application monitoring tools may encounter include:
Continuous delivery: The rise in usage of this model has boosted application performance in general. As it can obfuscate context, however, it makes application monitoring more difficult, ironically.
Complex applications: The growing number of dependencies and components results in complex applications that are more difficult to monitor.
Limited information collection: Logs that provide valuable configuration and operational data are often excluded in the analysis of application performance.
Misconfiguration: Incorrect configuration such as unsynchronized timestamps and exclusion of platform dependencies may lead to incomplete data.
Information silos: Multiple applications across your organization mean more data that you need to track. It is easy to miss these data and exclude them from your monitoring efforts.
What Should You Look for in a Server and Application Monitoring Tool?
Given the challenges of server and application monitoring, what do you need to look for when it comes to selecting server and application monitoring tools?
The more notable features that you should look for in a monitoring tool include:
The tool's own performance and resource usage: Since it is used for monitoring, the tool itself should consume as few resources as possible. Otherwise, it can potentially add to your problems.
Comprehensive feature set and versatility: There are tools available that offer more comprehensive features and thus wider application coverage. However, while a tool that offers more features is often better, make sure that these features are really what you need in your environment. Otherwise, you may be left with an expensive, yet underutilized tool.
Positive user experience: Consider the usefulness of the information gathered and presented by the tool. Also, determine how easy it is to understand and analyze. This way, you can be more productive and get more out of the tool.
Easy deployment: Make sure to look at how easy it would be to deploy the software. This is true even for smaller organizations. If the tool is difficult to deploy, chances are that the upgrade process is not any better. There is no need to burden your DevOps team unnecessarily with a difficult-to-deploy tool.
Monitor Infrastructure and User Performance Easily with Parallels RAS Resource Usage Dashboard
Parallels® Remote Application Server (RAS) makes remote work easier by enabling access to virtual desktops and applications from anywhere and using any device of choice. You can also deploy Parallels RAS to virtually anywhere, including on-premises servers, public and private clouds, or a hyperconverged infrastructure. Parallels RAS secures your data from a central dashboard by monitoring and restricting access to your environment. Moreover, its auto-provisioning capabilities also enable your organization to scale your IT infrastructure quickly and on-demand.
Parallels RAS introduced a feature back in 2017 known as the Performance and Resource Usage Monitoring Dashboard. Now more mature, this feature helps monitor each Parallels RAS component, paying particular attention to their performance and resource usage. With this tool, your administrators can troubleshoot installation issues, analyze performance bottlenecks, track resources usage, and resolve any server misconfiguration.
From the Performance and Resource Usage Monitoring Dashboard, you can generate and view Parallels RAS statistics. From the data gathered, you can analyze and troubleshoot issues related to poor performance, session disconnects, and host-server slowdowns.
See how you can monitor the performance of your Parallels RAS server with the Performance and Resource Usage Monitoring Dashboard.