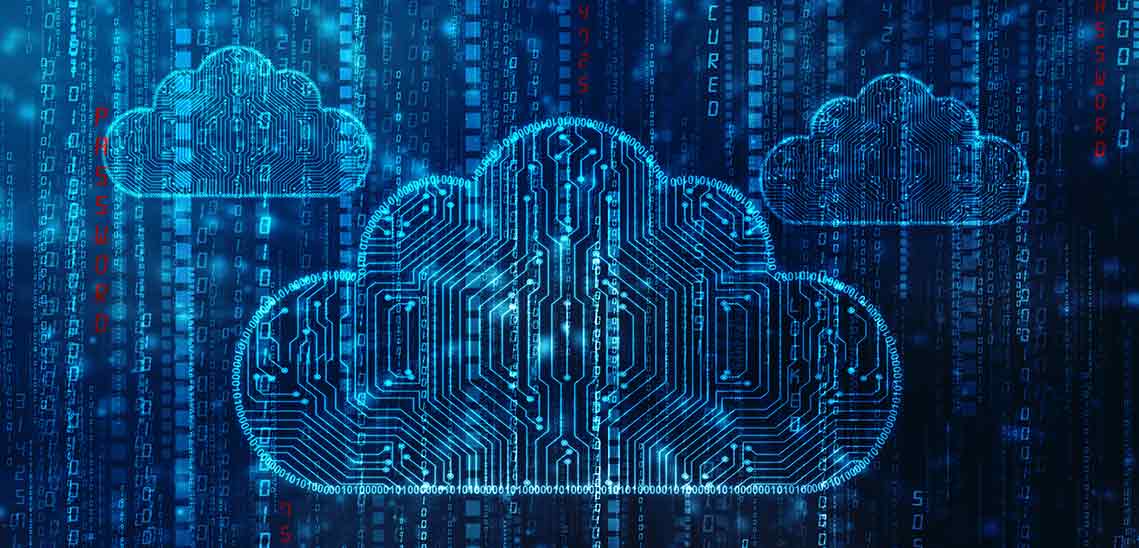 What Is vSAN? Understand the Generics and Specifics of vSAN
Virtualization is the cornerstone of today's enterprise IT infrastructure. However, scalability challenges and operational complexities are its most significant weaknesses when it comes to storage management. A virtual storage area network (VSAN)—a software-defined storage (SDS) management architecture—has enormous benefits, including enhanced flexibility and scalability.
VMware vSAN—denoted with lowercase "v" in vSAN—is VMware's hyper-converged SDS solution. It integrates fully with vSphere and fully supports core features such as high availability (HA), distributed resource scheduling (DRS) and vMotion.
VMware vSAN Functionality
One way to understand VSANs is to compare them with hyperconvergence. Traditional IT architectures use separate components for compute (CPU and RAM), storage and networking. In contrast, hyperconvergence consolidates compute, storage and networking into a single, streamlined architecture managed via software.
Similarly, a VSAN consolidates all the unused storage capacity into a single virtualized appliance that you can manage with software. You can install a VSAN on each virtual machine (VM) or incorporate it into the storage vendor's firmware. Like hyperconverged infrastructures (HCIs), VSANs also run on x86 servers. When installed, VSANs eliminate the need for dedicated storage hardware within the enterprise's IT infrastructure.
The software component of a VSAN—popularly known as virtual SAN appliance or virtual storage appliance (VSA)—provides a shared pool of storage that the virtual machines (VMs) can access on-demand. You can install a VSA on each server within a SAN cluster on top of the hypervisor layer.
Typically, the VSAN architecture has two or more VSAs that provide shared storage necessary for services such as high availability (HA) and distributed resource sharing (DRS).
When it comes to implementation, you don't have to deploy compute and storage on the same hardware. For example, you can deploy a storage-only server on a few nodes in a cluster to handle storage management. Such a cluster can then share its storage over the network with compute-only nodes.
This way, those nodes that don't have a VSAN installed on them can still access the storage. This form of separation is more typical in traditional IT infrastructures. The difference is that a VSAN facilitates the deployment of more common and inexpensive x86 servers instead of dedicated hardware for SAN and network-attached storage (NAS) appliances.
VMware vSAN Features
As an enterprise-grade and SDS solution, VMware vSAN blends naturally with vSphere, allowing administrators to manage storage and compute from a centralized console. A vSphere Client is all you need to administer vSAN. Some of the vSAN's essential features you can access via the vSphere Client include:
Storage Policy-Based Management (SPBM). SPBM is vSAN's storage automation feature. It allows administrators to create storage profiles that provide accurate control of the storage services for VMs. For example, administrators can generate storage requirements such as availability and performance and assign them to VMs. These requirements dictate how VMs get stored based.
Stretched clusters. Stretched clusters extend the vSAN cluster from a single location to two locations to allow HA and load-balancing. You can deploy stretched clusters in environments with limited distance between datacenters to manage planned downtime and disaster recoveries.
Software-defined encryption for data-at-rest. VMware vSAN, starting with version 6.6 onwards, has a kernel-based encryption mechanism that encrypts all the data store objects. Since the vSAN encryption is hardware agnostic, you can deploy it on any hardware, including hard disk drive devices (HDDs) and solid-state drives (SSDs).
Shared storage support. vSAN amalgamates local and other attached storage devices to create a single storage pool that all hosts in the vSAN cluster share. The shared storage supports virtually all the VMware vSphere features such as HA, DRS, and vMotion. For example, if one host fails, vSAN can migrate VMs to other hosts within the cluster via DRS.
Health service checks. Health service checks allow administrators to monitor the health status of the vSAN cluster. You can use this feature to monitor various cluster components' status and troubleshoot problems such as network configuration and hardware compatibility.
Performance service checks. VMware vSAN incorporates statistical charts that you can use to monitor performance metrics such as latency and throughput. You can use this feature to monitor a host, a disk, a VM and the vSAN cluster's performance.
VMware vSAN Use Cases
Organizations can leverage VMware vSAN for various use cases, including running mixed workloads, running management clusters, remote office deployments, and disaster recovery.
Running mixed workloads
Most IT departments spend lots of time and money maintaining various workloads in their organizations. This is because the dedicated hardware that traditional IT infrastructures leverage in multiple environments are costly and complex to maintain.
VMware vSAN can consolidate mixed workloads such as business-critical applications and virtual desktop infrastructure (VDI) into a single cluster in the HCI environment. This can help the organization streamline both management and operational overhead during workload deployment and maintenance.
Running management clusters
The vSphere management cluster is a critical infrastructure that runs VMs in a software-defined datacenter (SDDC). It provides resources that contribute to the overall management of vSphere environments concerning essential services like domain name system (DNS), directory services, and VMware vRealize operations.
Isolating the management cluster from other clusters ensures sufficient compute and storage resources for enhanced performance and reliability concerning vital services. vSAN is an ideal HCI platform to run management workloads because it conforms to strict performance and HA requirements.
By assigning VM-centric SPBMs, the virtual machines can run important workloads like directory services, DNS, and VMware vRealize operations without competing with other services for resources.
Remote office deployments
Organizations can leverage the shared storage capabilities of VMware vSAN to lower the total cost of ownership (TCO) in remote office environments. Deploying vSAN on two or more physical hosts via inexpensive, industry-standard x86 servers can help organizations avoid costly up-front investments for dedicated storage hardware.
There is no need for IT administrators and branch managers to procure a separate tool for remote office deployments. They can easily control critical services such as HA, performance, and capacity consumption from a centralized, user-friendly vSphere Client.
Disaster recovery
Many organizations cannot afford costly disaster recovery solutions, yet they are susceptible to massive losses after a disaster. In the past, organizations deployed similar physical systems at both the disaster recovery location and the production site to promote recovering data and applications' failures after a disaster. This process was costly.
Virtualization isolates the physical hardware from the applications, eliminating the need to have the same hardware at both disaster recovery locations and production sites. However, you still need a storage management solution to handle the VM files. vSAN leverages an optimized input/output path in the ESXi hypervisor to simplify site management, particularly for those sites with few or no IT administrators e.g., disaster recovery locations.
VMware vSAN Benefits
Organizations can benefit from VMware vSAN in four ways. The first is the lower total cost of ownership or TCO. vSAN leverages the common, industry-standard, inexpensive x86 servers. As such, you save on costs that you would have spent to procure dedicated hardware for SAN and network-attached storage (NAS) appliances. vSAN's simplicity allows general IT staff to manage the service delivery, further lowering its TCO.
The second benefit is agility. Agility is the primary reason why organizations introduce HCI solutions into their datacenters. With VMware vSAN, you get to utilize a storage management solution that is elastic and scalable. You can leverage the current SSD technology, upgrading it when business requirements expand or when new technology emerges.
The third advantage is simplicity. Not only is VMware vSAN agile, but it is also simple to provision and manage. By integrating it with vSphere, VMware gives you the flexibility you need to install and operate without the help of specialized IT personnel.
Lastly, you get an integrated security solution for your infrastructure. vSAN has an enterprise-grade, kernel-based cryptographic system that encrypts all the data store objects automatically. You can activate the encryption at the cluster or VM level to encrypt all the vSAN objects without expensive self-encrypting devices (SEDs).
Using Parallels RAS with VMware vSAN
Despite competition from Hyper-V, Citrix Hypervisor, and KVM, VMware vSphere still dominates the virtualization marketplace with a market share of approximately 75%. VMware vSAN is a popular choice among enterprises that want to simplify their storage management while achieving agility and lowering TCO.
Parallels® Remote Application Server (RAS) is a turnkey VDI solution that integrates seamlessly with multiple hypervisors, including VMware ESXi. Its cloning techniques allow IT administrators to provision and manage multiple VMs in vSphere environments from a centralized console.
Parallels RAS integrates perfectly with VMware vSAN in vSphere environments. With this integration, you can utilize Parallels RAS's turn-key approach to VDI management and the flexibility of vSAN's SDS solution to provision and manage multiple VMs with ease, agility and lower TCO.
Download your free 30-day Parallels RAS trial today and experience its efficiency with VMware vSAN!
---
References