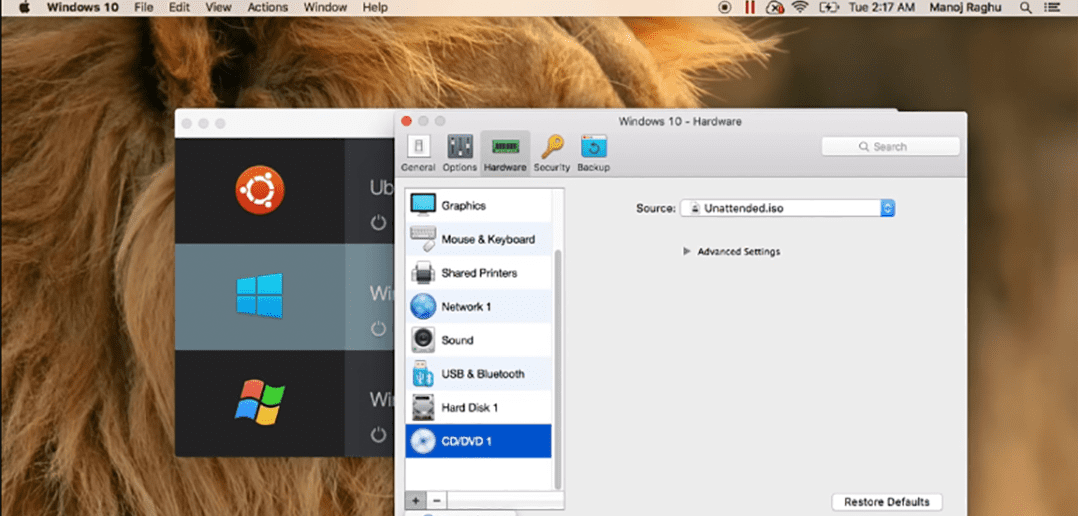 How to Access Files from an Old VM (That Won't Even Start!)
---
Guest blog by Manoj Raghu, Parallels Support Team
---
Last week, I talked about accessing the data on your virtual machine by simply mounting it to the Mac Finder. But what if you need permanent access to the data and don't need this particular VM? Why would you need that, you ask?
Well, unfortunately, Windows ceases to work from time to time. And many Parallels Desktop users have important files on their VMs. Apart from making backups, there is a way to setup a new VM (with a fresh copy of Windows on it) and connect the old VM hard drive as a secondary drive. Sound too techy? Actually, it's not!
I won't spend too much time on how to set up a new VM, as it's been covered in one of our previous blog posts. Instead, I'll focus on the details of how to connect your old VM hard drive to your new VM:
Steps to Access Files from Old VM
Go to your new VM

Configuration. (The one

you want to attach the other VM's hard disk to.)
Go to the Hardware tab, click the + sign, and choose Hard Disk.
Click on Type in the drop-down menu and choose Existing image file.
Click on Location in the drop-down list and navigate to your old VM hard disk file, then click Open. The default location for your VMs is /Documents/Parallels; alternatively, you can just search for it with Spotlight (with ".pvm").
Hard Disk 2 will now be available in your new VM's configuration! Once you start Windows, you will have access to all the files you saved in your old VM.
We hope this blog helped you access the data you need, as well as learn something new about Parallels Desktop. And don't forget to follow Parallels Support on Twitter!