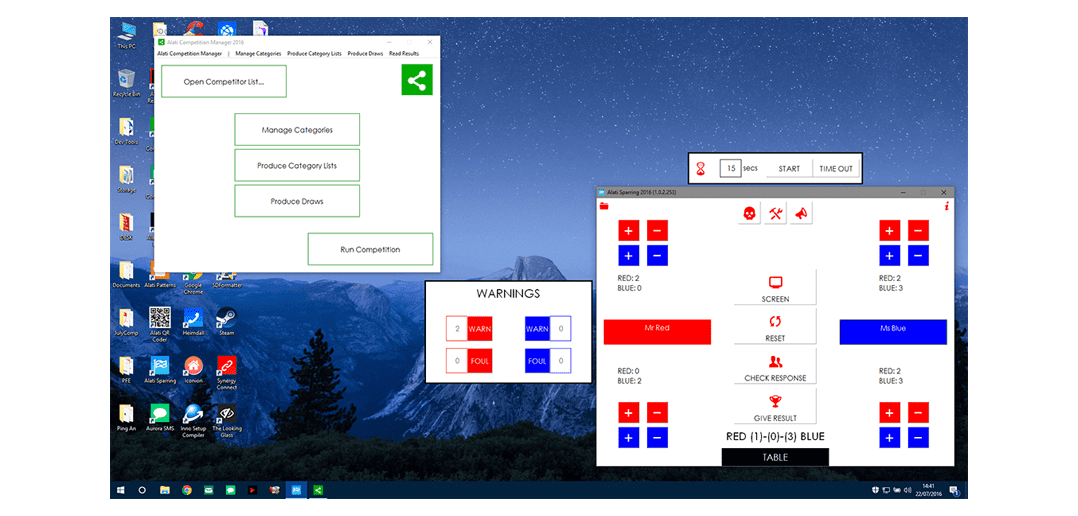 Customer Story: Taekwon-Do Competition Uses Parallels Desktop for Mac
---
Meet Sam Wood. Sam is a real power-user of Parallels Desktop for Mac; it is an essential part of his workflow as an organizer of a Taekwon-Do competition and as a software developer. Today, he would like to share its virtues and benefits with you.
Sam is one of the organizers of a famous Taekwon-Do competition by Vision Taekwon-do in the United Kingdom. In order to remove paperwork and avoid second data entries, he developed a competition management, draw generation, and scoring system for the Windows environment. These tools help organize the competition, collect the entries, save the results, and include all the important data that needs to be measured. The association initially bought the cheapest Windows laptops they could find, but unfortunately, these began to malfunction after nine hours of constant use in a very hot hall. As a result, the association decided it would be better to run the entire system on Mac. Therefore, they use Parallels Desktop for Mac, which lets them run the Windows-developed applications on Mac. They also connected Microsoft Xbox controllers with the USB support of Parallels Desktop. Whenever a point is scored, the Microsoft Xbox controller transmits it to the scoring system on the MacBook. Now, the competition runs smoothly with the use of the powerful MacBook and Parallels Desktop. For more information about the association, check out their Facebook page: https://www.facebook.com/VisionTkd.
Apart from the competition Sam works as a software developer. He needs to constantly test applications in Windows, macOS, and iOS and therefore uses Parallels Desktop for Mac Pro Edition. Recently, he tested macOS Sierra Dev Beta 3 and Windows 10 Anniversary Update 1607 (14393) Insider Preview in a virtual machine with Parallels Desktop 11 for Mac Pro Edition (11.2.0) on the Mac (See Figure 1).
Thanks, Sam, for sharing your experience with us! If you'd like to share your story with us, click here. Alternatively, leave us a comment below, or reach out to us via Facebook or Twitter.