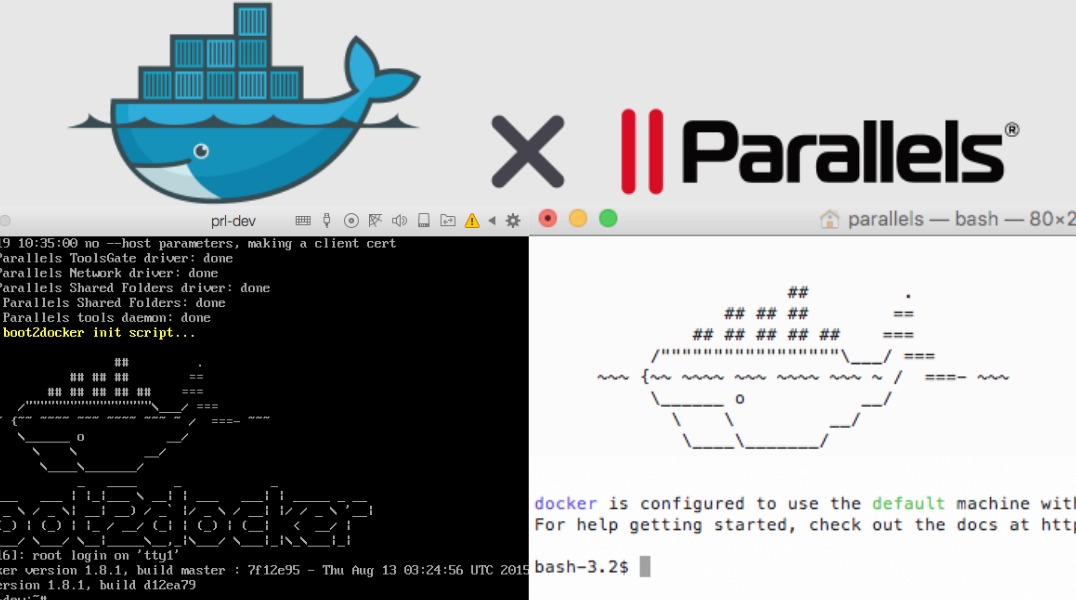 Exclusive DockerCon17 Savings!
DockerCon 2017 is the perfect conference for developers who distribute apps that are built with containers. Many of our amazing customers are attending this sold-out event!
Are you one of the 4,000+ attendees of DockerCon or wishing you could be there? Don't worry—here at Parallels we've put together a limited time offer of exclusive savings for DockerCon attendees and Docker® users alike!
Use coupon code DOCKERCON for 20% off a one-year subscription for Parallels Desktop® for Mac Pro Edition.*
*Offer valid until Friday, April 21, 2017
What does Docker do? Docker containers wrap a piece of software in a complete file system that contains everything it needs to run: code, runtime, system tools, and system libraries—anything you can install on a server. (Thanks for the clear definition, Docker!)
How do Parallels Desktop Pro Edition and Docker work together? Parallels Desktop Pro Edition supports the plug-in for Docker Machine, allowing users to create Docker hosts locally on Parallels Desktop virtual machines. This plug-in lets you easily create, test, and deploy your app in a safe VM environment—no need for an extra testing machine or risking your host OS! Read more about the Docker plug-in here.
Docker integration: Docker can be integrated and used with multiple tools such as Amazon Web Services®, Chef, Jenkins, Microsoft Azure®, OpenStack®, Vagrant, and more. Many of these tools are supported and used by our customers within Parallels Desktop!
Docker Toolbox: Docker Toolbox is an installer to quickly and easily install a Docker environment on your computer or as a VM. Once the installation of Docker Toolbox is complete, you will see the following: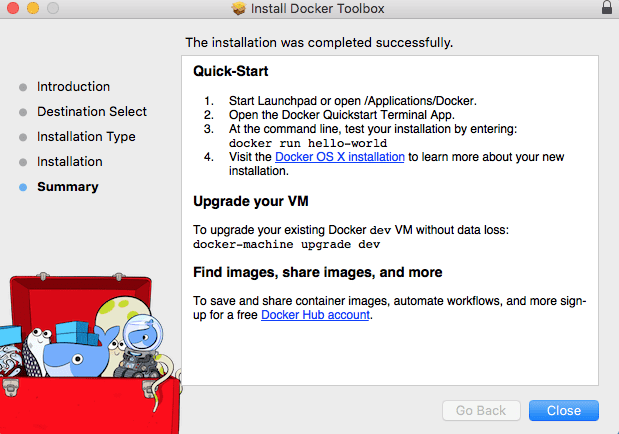 How do you create a Parallels Desktop VM for Docker purposes? Simply run this command:
$ docker-machine create –driver=parallels prl-dev 

That's it! Now your new machine is ready to work for you as a virtual machine: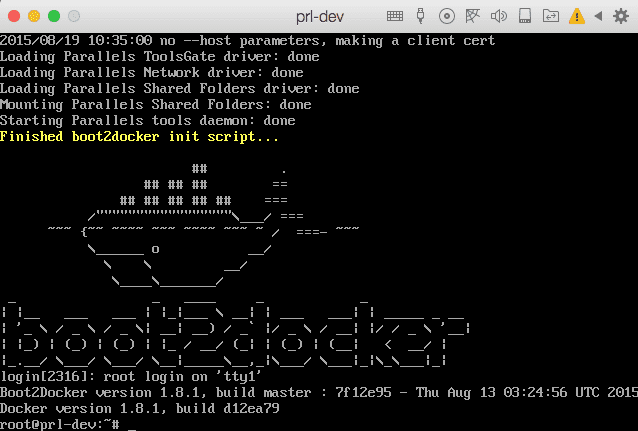 System Requirements:
Mac® computer with OS X® 10.9 (or higher);
Docker Machine5.1 (or higher) equipped with Docker Toolbox;
Parallels Desktop for Mac Pro or Business Edition.
Interested in trying Parallels Desktop for Mac for all your development or testing needs? Free 14 day trial: Try Now