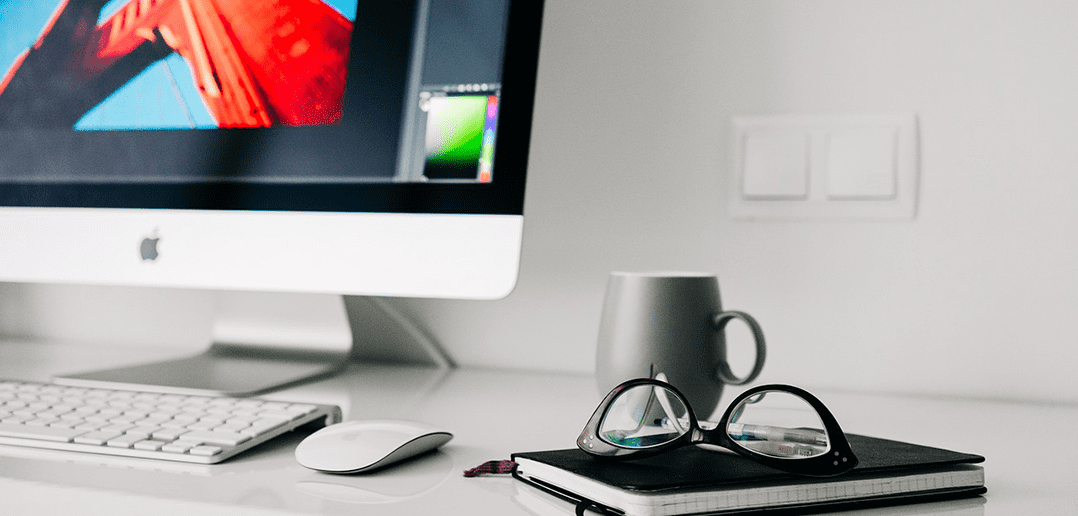 Everything You Need for an Awesome Remote Office
---
When I talk to people about my split schedule and how I work from home a few days a week, the first word out of their mouths is usually "Lucky!" or "Do you wear your pajamas all day?" (I will admit to taking my fair share of meetings in pajamas). Working from home now and again is awesome, but it wasn't always so. It's a lot of work to set up a rad home office that's also efficient—here are my suggestions:
Get a standing desk.
When you're in the office, there's a lot more moving around to go from one conference room to another, the coffee machine on the other end of the building that has the better beans than the machine near your desk, or getting up to grab lunch offsite. Working from home, we spend more time in one spot, heads down and working, and not nearly moving enough—so get a desk that makes you stand up!
Before you dismiss the idea as a pipe dream, IKEA has a motorized desk just under $500 that allows you to switch between sitting and standing at the flip of a switch.
With the motors hidden in the legs of the desk, you have the added height for standing without trying to find all of your old college textbooks to raise your laptop high enough for you to stand and type at the same time. Now you can stretch your legs and get your work done, all without your office looking like the Battle Bots set with motors everywhere.
Get access to work computers from home.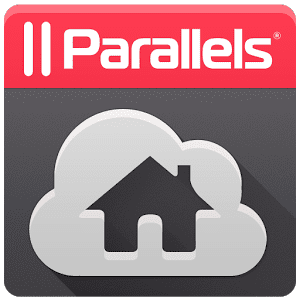 To continue that well-earned status of work superhero, make sure you set up remote access to your work files so you're not caught off-guard when you're working from home. If you're anything like me, you want to be at home in pajamas, but not let anyone else think you're home in pajamas. It's best not to spend your day away from the office emailing everyone to send you files you didn't think you'd need that day.
I humbly suggest Parallels Access—which has covered my behind more than once. (For example: one night before I was planning on working from home, I carefully selected every file I would need to work on and moved them to a jump drive…that I then left in the USB port of the computer at work.)
No one has to know that you accidentally left that big presentation that you planned on working on at home (uninterrupted) at the office. With Parallels Access, you can access your registered computers 24/7 through the mobile app or through a browser with your Parallels account. You never need to get out of the pajamas to go into the office for a file you forgot! Give the free trial a shot, but $19.99 a year is a very low price to pay to make sure you have access to all of your files at any time (and anywhere).
Keep a display adapter on you at all times.
There's a lot of debate on whether or not having multiple displays makes you more effective at multitasking or not. Personally, I think reducing my visual field to the 13-inch screen of my MacBook Air means I'm spending too much time going back and forth between programs rather than splitting my screen on two displays like I do at the office.
When I started working from home, the first thing I got was a display adapter so that I could plug into a spare 17-inch monitor on my home desk so it felt seamless to transition into work time there. Keeping a display adapter in my bag at all times has also been really helpful—I'm a fan of Apple's tiny Mini display port to VGA for only $29.99.
Plus, there's always that time when you need to throw your desktop up on the big screen to share with everyone (rather than having 7-8 people crowd around your little screen), but there's never a display adapter to be had! (I'm pretty convinced there's someone who collects them at the end of the day from every conference room and has made a throne out of conference room display adapters.)
Lesson learned: keep one of these in your pocket, and you don't ever have to worry about not looking prepared—or, better yet, be the hero of the meeting because you've got the tools none of your friends thought they should bring.
Separate your home space from your work space.
Sometimes this is the hardest part—keeping your desk apart from the rest of your house so you do some actual work instead of paying that doctor bill sitting on the table, finishing that last hour of DLC (I'm looking at you, Dragon Age), or being distracted by the pets running around the room.
If you don't have a whole different room where you can shut the door and make it your go-to office, it's time to consider how to wrangle the distractions from your desk. Move the clutter to another space for now—the time to clean up and handle those chores is after work.
If you have dogs, you might invest in some small pet or baby gates; if you can't keep them confined in a different room, maybe block your desk so they can't come to you. (There's nothing better than a playful puppy yanking out your USB cables right in the middle of a file transfer.) Cats are a different beast, and you should just resign yourself to the fact that your home office is just an extension of their domain. My best suggestion is to put a cat bed or another pleasing kitty surface on some open spot on your desk and hope that they find that more comfortable than your laptop.
Setting up a remote office is a challenge, but it's totally doable. The right hardware, location, and software, will always get you going in the right direction! Have you set up a remote office you're proud of? Share your tips and tricks on working remotely with us in a comment, or reach out to us on Facebook or Twitter. We'd love to hear from you!