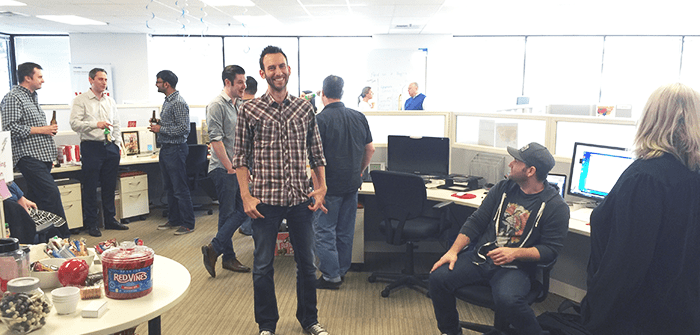 How Do You Know When it's Love?
---
Simple: if you'll do whatever it takes.
Kevin (the guy standing in the photo below with the "I'm head over heels" grin) knows the answer! He works in the Parallels Creative Services department in Renton, Washington in the US.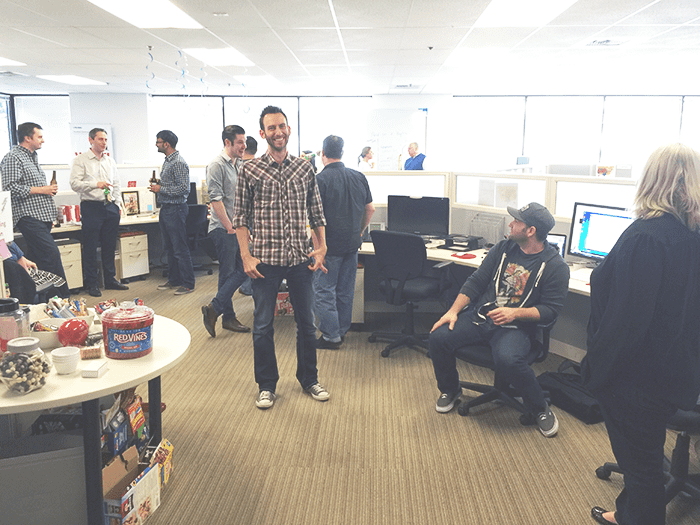 How does Kevin know when it's love? Well, he recently met Stephanie who is from Germany. Cupid's arrow struck him like a lightning bolt, so he's moving to Germany to be with her.
Fortunately, Parallels is a global company with an office in Munich, so we asked Kevin to stay and keep working with Parallels from Germany. Thankfully, Kevin said, "Yes!"
Kevin's keeping in touch with our US team with the help of a multitude of tools for remote workers—Skype, Jira, and of course, Parallels Access, to name a few.
One of the coolest things about working at Parallels is that we get to see our products in action every day, solving problems and adding value to not just our customers' lives, but our own teams'. In this case, our products are helping a guy be with the girl he loves!
We couldn't be happier for them or us. That's why we threw him a relocation party complete with German beer, and pretzels with cheese and mustard dipping sauces. Yum.