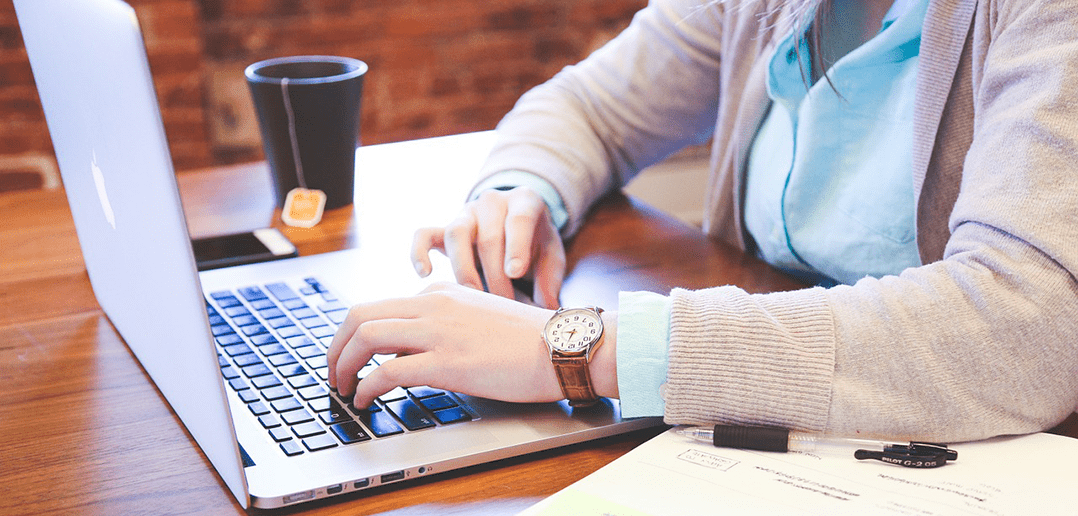 Is the Laptop Dead for Businesses?
---
"As workers enter the workforce, they demand the ability to run business applications via smartphones. There is simply no point in fighting the mobile wave—resistance is futile." ~ Drew Robb, Small Business Computing.
Consumerization of IT in SMBs
The way small businesses operate has heavily changed over the last 10 years. Organizations are reducing investments on the local dizzying array of desktops, printers, servers and laptops to embrace the cloud and mobility computing. The evolution of technology makes computing power increasingly ubiquitous. With Chromebooks, smartphones, tablets, and even smartwatches, anyone can carry huge amounts of processing power anywhere, at any time.
With decreasing costs of new mobile technology, thin-clients are losing positions in the IT arena. The market has declined for the third quarter in a row, inverting the positive adoption trend of past years. In Q2 2015, thin-clients shipments were down 17.7% year-over-year. This was the lowest volume of shipments in five years according to the analyst.
Recently, employees have shown an upward turn in requests to remotely access corporate data and business applications from their devices. Consequently, SMB businesses are facing the complexity to grant access to corporate data via multiple on-premises and cloud-based platforms as well as through a wide range of devices and OSes. With new devices flooding the market, managing data and applications on the move is growing in importance. The IT staff success is due in part to the capability of guaranteeing users a seamless working experience across different platforms such as Windows, Mac, Linux, Android, iOS, Windows phone and Chrome OS.
Bring Your Own Device (BYOD) Policy
Bring Your Own Device refers to a set of IT policies that enable employees to use their own personal computers and mobile devices to access a business' data and applications in a safe and managed environment. In fact, in the latest survey that Parallels ran on a thousand stakeholders from American small and medium businesses, it emerged that the implementation of BYOD policies still tops the list of projects for many SMBs. While 47% of respondents said they already had a BYOD policy in place, one in four companies with no such policy in place were planning to implement it in the next 12 months.
Are Traditional Workstations Out of Business?
Laptops have been business mainstay IT tools for years; they have got thinner and faster, but fundamentally remain the same. With the expansion of computing power of non-conventional devices, workstations are under mounting pressure from all sides. A plethora of cheap and light, yet powerful computing devices are proliferating the space; including tablets, phablets, smartphones, Microsoft Surfaces, Apple iPad Pros, and Chromebooks. A majority of enterprises seem to understand they no longer need an exclusive Windows PCs infrastructure—now there is an increasingly sophisticated environment where mobiles devices are becoming more important.
With a mix of fixed PCs and thin-clients in many enterprises, the door is open for cloud-connected mobile devices, such as Chromebooks. To illustrate this point, one interesting development in the market is Dell's recent announcement of a premium Chromebook designed for business. While the company is up against established leaders such as Samsung, Acer and HP, it can obviously see the significant potential for professional users.
However, non-conventional devices such as tablets and Raspberry PI are suitable for people who simply browse the web, send emails and perform basic office tasks. When compared to a Windows workstation, their functionality is limited as it's impossible to install traditional software such as Microsoft office, Skype and Adobe. SMBs therefore need to implement specific solutions to ensure employees have the same usability they used to get on Windows workstations.
Working On the Move – Available Technology
As we mentioned earlier, SMBs need to implement a BYOD policy to secure corporate data when employees are working from their own device. There are different technologies available that allow people access to corporate applications and to work from their device. Overall, SMBs are still in the early stage of utilizing this technology. As a result, they mostly concentrate their interest on the solutions below:
Application versions for Mobile, Tablet or specific OS.
Remote application publishing
Cloud-based applications
Windows virtual desktops
Forty-one percent of companies interviewed by Parallels affirmed that they are using mobile apps or application versions of a specific OS such as El Capitan. Mobile apps are the most immediate way to work on a smartphone. However, they are more effective as a standalone workstation and do not support complex operations such as transitional database, shared documents and Intranet web applications.
Cloud-based apps such as Salesforce ensure the same functionality anywhere, despite the device in use. However, this was the choice of only 34% of the population sample, since not all the SMBs applications are available in this format. The rest of the interviewed audience indicated that Windows virtual desktops and remote application publishing are the systems they selected to allow employees to work on their devices.
Many SMBs personalize their applications; moving to cloud-based or mobile apps most often means losing all the improvement gained up to that point. However, 25% of the SMBs audience are looking for a tailored solution that can simply extend the usability of their application outside the traditional workstations.
Application Publishing for SMB
IT staff are planning to implement an application virtualization that is much faster than a complete virtual desktop solution. However, setting up and managing a virtual environment with high critical resources in a production is not an easy task. The IT staff needs special knowledge in VMware, Hyper-V or Xenserver virtualization software to work with them. Consequently, the high cost and complexity to manage a virtual environment could stop many SMBs considering the solution.
Parallels Remote Application Server for SMBs
Parallels overcomes native limitations of a device, thereby delivering virtual applications seamlessly to any OS. Chromebook, for example, is transformed into a powerful workstation capable of executing any Windows application from anywhere. Parallels Remote Application Server provides mobile users with a seamless experience while increasing security and reducing IT costs.
Empower mobile users
With an increasingly mobile workforce, employees want the ability to access their applications and virtual desktops on the move. The IT staff therefore has to manage increasingly complex environments to provide secure access to applications and desktops on any device.
Parallels centralizes management of the virtual infrastructure as well as desktops and applications. It reduces IT administration costs and ensures uninterrupted productivity. It is also cost-effective, making the remote publishing application affordable for any SMB.
Corporate applications at anytime
For SMBs to grow, their businesses have to free employees from the constraints of the physical office. Parallels empowers employees to securely access virtual applications and desktops from anywhere on any device, so they can choose the ideal time and place for work.
Secure company assets
Employees need the mobility to go wherever business takes them, and to work wherever they need to be more productive. However, consumerization of IT can open security gaps, putting company assets at risk. Therefore, SMBs need a way to let people work anywhere, on any device, while keeping corporate data secure. Parallels Remote Application Server manages user access to business application and data from any mobile device. Parallels makes it easy to create a BYOD policy, thereby ramping up the business mobility.
Source – Parallels Insight Report "State of Mobile Device Management and Application Delivery"