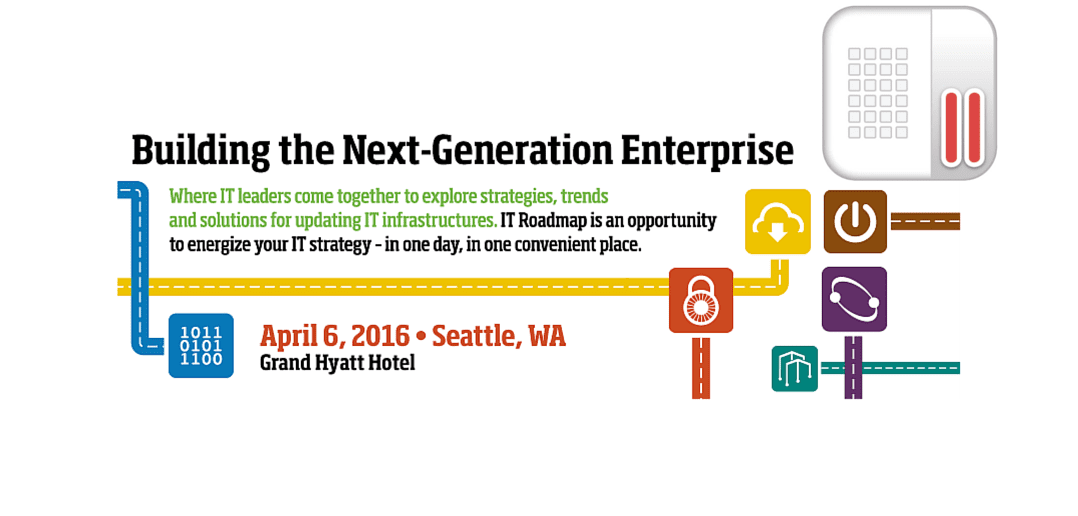 Parallels at the IT Roadmap Conference in Seattle

Tomorrow, Wednesday, April 6, the Parallels team will be at the IT Roadmap event taking place at the Grand Hyatt Hotel in Seattle. During this event, we will be exhibiting the latest versions of our revolutionary suite of software products, including Parallels Desktop for Mac Business Edition, Parallels Mac Management for Microsoft SCCM, and Parallels Remote Application Server, all designed to increase the efficiency of the office environment.
All attendees will be able to enjoy conversation and participate in a dialogue regarding the industry's IT roadmap, where it is headed, and how cross-platform solutions might allow it to surpass the obstacles ahead. The direction the IT industry is headed  embraces characteristics championed by Parallels, including the use of many devices, more communication, higher security, and greater flexibility. Our session, entitled "Taking Windows Applications Beyond Hardware Limits," will explore increasing the potential of the devices surrounding us today by offering employees the workstation-like qualities of Windows devices.
Attending the IT Roadmap Conference is a great opportunity to take stock of the innovations of and strides recently taken by the world at large, and learn how to implement them in your business. This is an event that promises exciting engagement and great ideas, so we really hope to see you there. The event will also give attendees the opportunity to network and socialize, extending the reach of all who attend.
About the IT Roadmap Conference
The IT Roadmap Conference is a popular event that is free-of-charge for IT professionals. It is an event that promises to educate attendees on how to incorporate and build the next-generation enterprise, one which incorporates the potential of the highest quality technologies around. We're looking forward to attending on April 6th 2016 in Seattle. If you have any questions for us, please stop by, or tweet to us at @ParallelsMac!