How to Configure Parallels Desktop for Clients | Managing Macs with SCCM
---
Many organizations are successfully using Parallels Desktop on a day-to-day basis to make use of Windows seamlessly under macOS. On the other hand, it is important for IT teams to be able to define certain rules and policies for productive applications in their organizations. Parallels Desktop and Parallels Mac Management for SCCM are integrated into each other in an ideal way enabling those IT teams to configure and manage Parallels Desktop for corporate users centrally using Parallels Mac Management for SCCM. Examples for this include safety specifications and a password policy for users. The ability for users to change Parallels Desktop settings can be regulated this way as well. Moreover, admins can also specify within the Parallels Desktop dialog how the user's Mac should behave with regard to Parallels Desktop if a USB storage medium is connected. Another thing IT teams can do from this point is to define the Parallels Desktop's network configuration for all Macs in the organisation. And they can define how Parallels Desktop will respond to new updates.
Added to that, Parallels Mac Management for SCCM can also specify the properties of the virtual machine (VM) used for Parallels Desktop. How many resources may the VM occupy on the employees' systems? Will the VM be encrypted? Other settings pertain to backups and the Coherence Mode popular with users. Password rules are defined by safety settings offering IT teams a broad range of options for what users should be allowed or not allowed to do. Image: Parallels Desktop configuration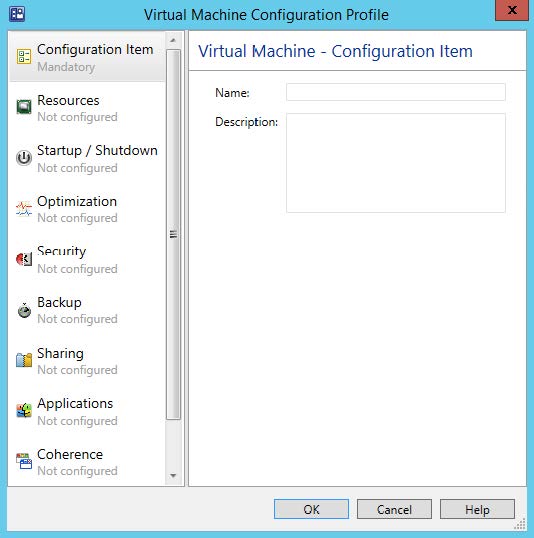 How to define settings for Parallels Desktop in SCCM
As might be expected, the SCCM console is where to go for configuring Parallels Desktop using Parallels Mac Management. The place to navigate to is "Assets and Compliance / Overview / Compliance Settings". The option, "Create Parallels Configuration Item", enables IT admins to define a configuration for Parallels Desktop or for a related virtual machine. After that, a final dialog follows covering possible options for the policies.
IT teams should add these configurations to the "Configuration Baseline" for appropriate device groups in SCCM in order to distribute them to the respective Macs in the organization. Rolling the rules and policies out takes place automatically.
Learn more
Parallels Blog | What's New in Parallels Desktop 14 for Mac
Parallels Mac Management | Administrator's Guide (PDF)
Windows-FAQ | Windows erfolgreich auf dem Mac nutzen
Mac Einsteiger | Windows auf dem Mac
Parallels | Success Stories from Our Customers