How macOS Content Caching Can Help Reduce Internet Traffic | Managing Mac with SCCM
---
A cache server can help significantly reduce external Internet traffic for organizations that have a large number of Apple® devices and use the Apple cloud infrastructure. For this purpose, Apple offers a simple solution that can turn any Mac® into an iCloud® cache. This feature was previously only available as a component of macOS® Server—but in the meantime, Apple has also included caching into macOS. For example, a Mac mini® fitted with sufficient storage capacity or an external drive attached might be suitable.
Once the IT department has set up such a cache, Mac and iPhone® devices can load pertinent content at full network speed from this Mac while at the same time conserving external bandwidth. This only requires one user to have retrieved this content once, populating the cache in the process.
This high-speed data delivery is the second benefit offered by such a cache, beyond conserving Internet bandwidth. Updates or large media files can be loaded at higher speeds than via the Internet link, reducing costly waiting times of employees. Larger organizations, and possibly multiple subnetworks, might justify operating several caches, which can share content among each other.
Distributing application updates locally
Content items that might be stored temporarily using this simple functionality might include applications and updates supplied by the Mac and iOS App Store, as well as the numerous iCloud services such as iCloud Backup, iCloud Photos or iCloud Documents. If a business uses a large number of iPhone or iPad® devices, app updates alone can generate a great amount of data traffic.
A content cache can also hold Mac and iPhone system updates ready for all devices on the network Mac. The IT department is well advised to keep tabs on such system updates, however, and to release them only for targeted use and after in-depth checking.
Setting up a content cache only takes a few seconds. The option "Content caching" can be found under "Settings – Sharing". An IT administrator can select a storage location and some basic configuration settings—namely, which client computers may be supplied with cache content and whether the device is part of a caching system.
Learn more about how to manage Mac devices like PCs with Parallels Mac Management for Microsoft SCCM in our weekly webinars. Register now for free!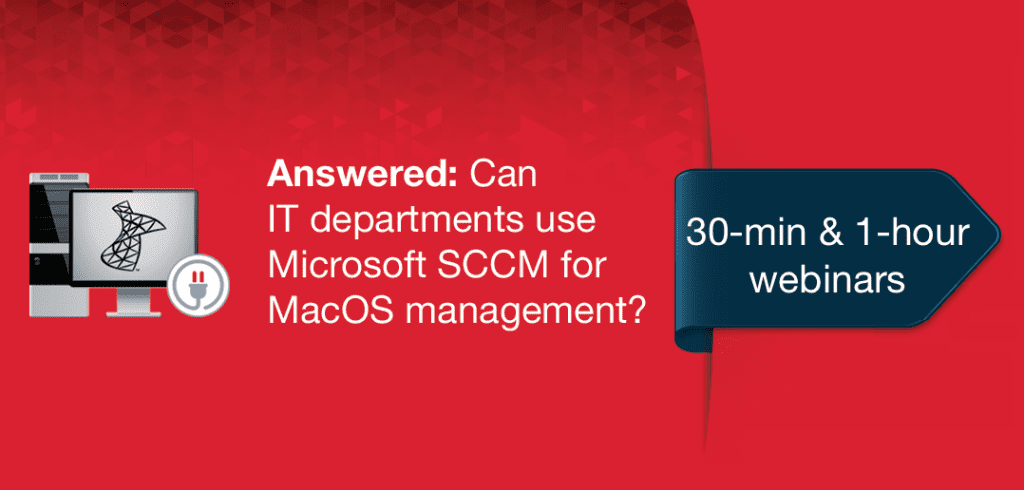 Learn more:
Apple Support | Content Caching
Apple Support | Supported Content
Parallels Knowledge Base | Local Storage for Apple Updates
Parallels Knowledge Base | Deployment von OS X Patches