Endpoint Management IS a Priority
Here at Parallels, I hear the following from SCCM Admins all the time:
"Hey, I like Parallels Mac Management for SCCM a lot – it's a great way to manage both Windows and Mac endpoints in SCCM…. BUT my CIO/IT Director/Boss/Team/Board doesn't think Endpoint management is a priority. It's a nice to have – we're going to keep doing what we're doing and look at this next month/quarter/year/budget cycle."
The kids nowadays have an acronym that they use in text messages and social media—it's SMH. It stands for "shaking my head." When I hear this from an SCCM admin, I'm SMH all over the place.
Here are the facts: According to IDC, 70% of successful breaches begin at the endpoint. As of this writing, the National Institute of Standards and Technology (NIST) is tracking almost 122,000 known Common Vulnerabilities and Exposures (CVEs) in its National Vulnerability Database (NVD), almost 5,000 of which have been opened this year!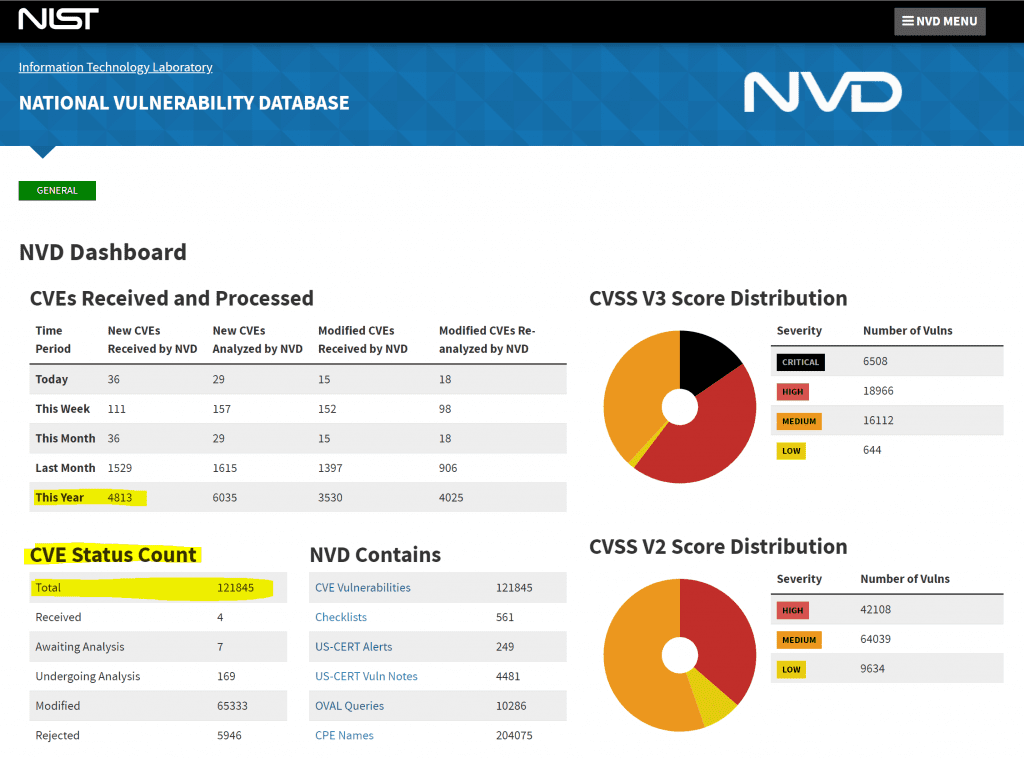 So what's the big deal? Simply patch these systems and you're good to go, right?
Not so fast. If you're like most companies, it takes and average of 100 – 120 days to patch a vulnerable application or OS – which is disappointing – because the probability of a vulnerability being exploited hits 90% between 40 – 60 days after discovery. That math adds up to breach.
So…if you're a normal IT team, you're already behind on your patching vulnerabilities. But you're an SCCM admin, so at least you can patch all your devices on your Windows network through SCCM-right?
Nope.
As of right now, Windows only controls 69% of the desktop market share. Apple OS X controls almost 20%! And whether those Macs are CYOD, BYOD or LMNOP, they're hanging off your WIFI's and dialing into your remote sessions and VPNing into your intranets!
You cannot just ignore them!

So you can't get at these Macs via SCCM. Are you going to ask 20% of your end users to "bring their Macs to IT" to do patch updates?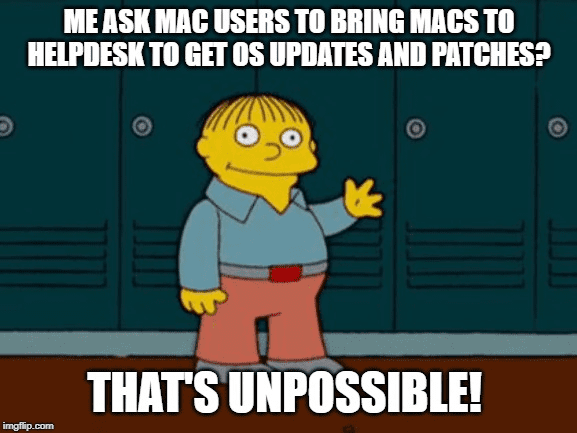 Don't take a sip of that coffee yet—because it gets worse.
OK, so let's say you recognize you need to manage the Macs on your network, and let's say you convince Mac users to bring their Macs in (you should be buying a lottery ticket if this happens). Now it's time to update and patch. It should be just as simple as updating a Windows 10 patch, right?
Wrong.
Mac users are incredibly fickle about their OS and there are many Mac OS out there that are not "current."
Let me ask you, what's the percentage of your Windows network that isn't Windows 10? I'm guessing it's in the single digits.
Look at the breakout of your Macs.

Which version OS patches are you going to deploy? Only 44% of Mac endpoints have the latest OS—Mojave—running.
Imagine trying to patch Windows 10, Windows 8.1, Windows 8, Windows 7 and Windows Vista! At the same time!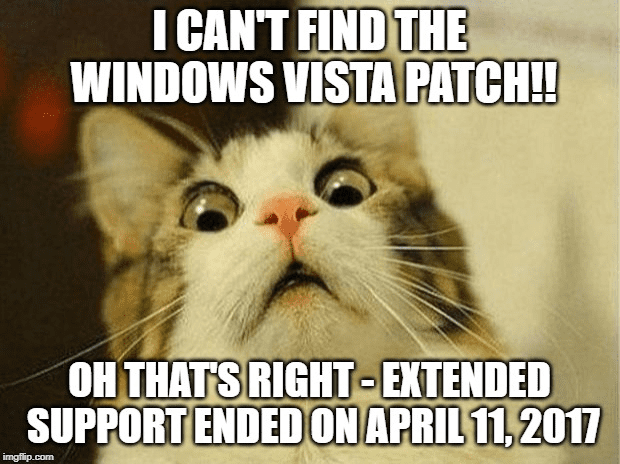 All of a sudden endpoint management doesn't seem like a project you can just push off because your boss/your team/your board/Santa Claus doesn't think it's a "priority."
Listen I get it—endpoint management isn't sexy or exciting. It's not hybrid-cloud, Augmented Reality-enabled, Internet of Things, Sustainable Artificial Intelligent Sharks with laser beams on their foreheads!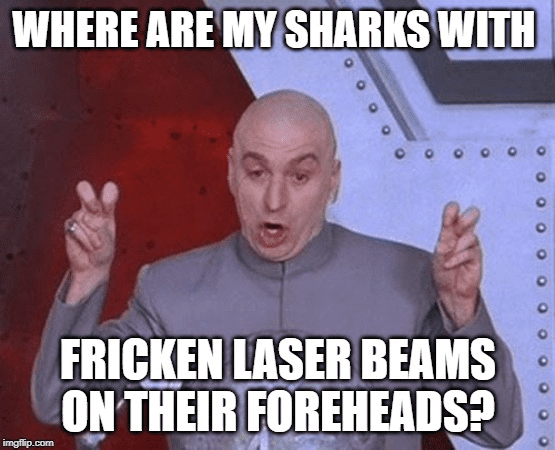 It's just imaging, patch management and endpoint security. Basic vanilla stuff.
It's stuff you handle right now within SCCM for your Windows devices.
Yeah, it's boring.
But you know what's NOT boring?
This: When your CFO calls your IT helpdesk from the Denver airport at 5 p.m. on a Friday and leaves this voicemail "Hey, I left my MacBook in the Uber and I have to catch a flight and all the financials from Merger and Acquisition meeting are on it! Can you, like, delete all that stuff? Because if it gets out, it could tank the company stock and put us all out of work. Gotta go—bye!"
If that were a PC, you could just WIPE/LOCK it in SCCM, turn it into a brick and go home for the weekend.
But it's not a PC.
Feel that trickle of excitement, the feeling of your weekend being ruined? Nothing like an all-hands fire drill to add some EXCITEMENT to the boring old IT department.
Wouldn't it be nice (and boring) if you could treat a Mac in SCCM just like you treat a PC?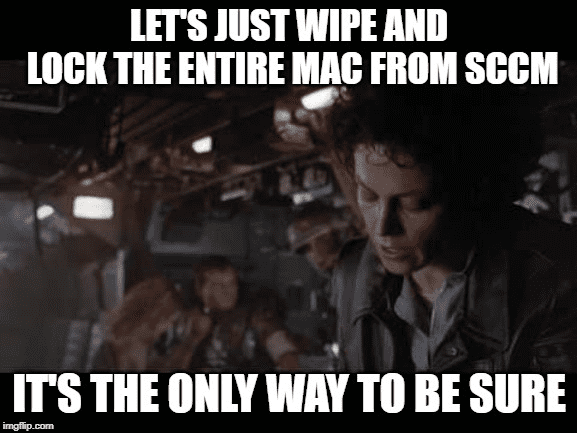 So here's my "sales pitch:" Endpoint management IS a priority. As an IT professional, it should be your first priority. If you need help convincing your boss/team/board/Easter bunny otherwise, click the link and I'll meet with you to help you make your case.
Parallels Mac Management for SCCM can be demo'd and trialed in your production or test environment. You can even TRIAL IN A BOX. For $3.75 per Mac/per month, you can manage your Macs in SCCM, where you already have invested IT budget, time and training, so you can stop dreaming and start planning all the other cool sharks with laser beam IT projects we talked about earlier.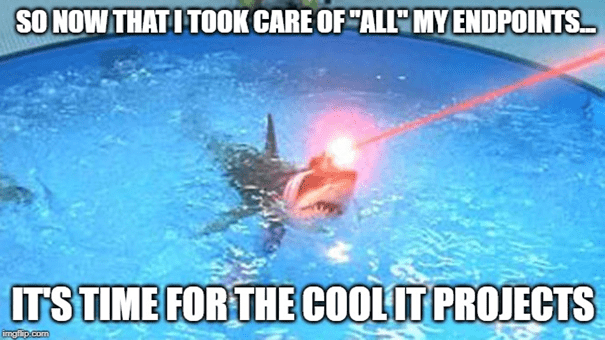 Endpoint Management IS a Priority – so let me help you treat it as such.