Parallels at Prague: We're Joining Experts Live Europe
---
The tech community is buzzing with excitement—it's that time of year when Microsoft experts, partner sponsors and about 500 attendees from the IT industry in Europe (and beyond) will gather, learn, discuss and make connections. That's right, I'm talking about Experts Live Europe, which will be held at the Prague Congress Centre in the picturesque city of Prague, Czech Republic, from November 20-22, 2019.
Experts Live Europe brings together Microsoft Most Valuable Professionals (MVPs) from all over the world to spearhead most of the 70+ breakout sessions focusing on Microsoft cloud, datacenter, security and workplace management. Keynoting this year is the dynamic duo of Patch & Switch—Joey Snow and Rick Claus, both from the Microsoft Redmond campus. This promises to be an informative talk laced with their unique brand of tech humor.
In between sessions, attendees can enjoy their coffee and meal breaks at the nearby Expo Hall, while grabbing the chance to network with peers and check out the latest technologies featured at the sponsors' booths. If you've managed to secure your event passes already, don't forget to drop by the Parallels booth. We'll be showcasing our solution to the common security and workplace management challenge of integrating Mac® devices into a Windows environment: Parallels® Mac Management for Microsoft® SCCM.
Here's a quick rundown of what you can do with Parallels Mac Management directly from the SCCM console:
Discover and enroll Mac devices
Enforce security and compliance policies
Conduct inventory and reporting
Manage Mac clients remotely via the Internet
Deploy macOS software
Deploy macOS base images
Perform macOS patch management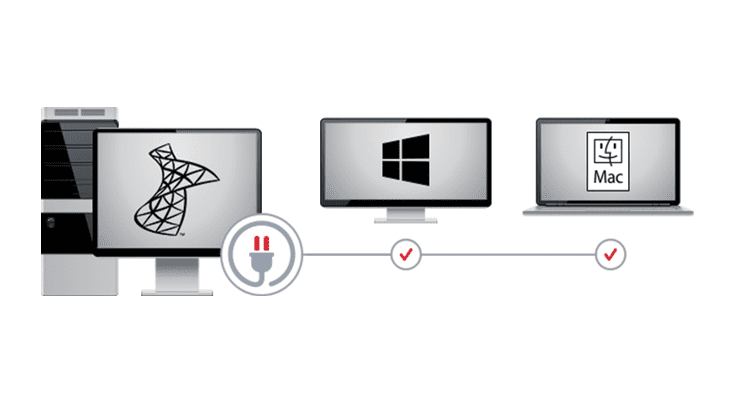 We can talk more about these capabilities and even do a live demo at our spot in the Expo Hall.
We won't keep you too long, though—there's really a lot to explore during this conference. It's no wonder that Experts Live Europe is one of the more highly anticipated tech conferences. You get top speakers, relevant breakout sessions, innovative tech at the Expo Hall and great networking opportunities. And let's not forget the high-quality catering, happy hour on closing night and a bunch of goodies and giveaways you can score.
If you haven't registered yet, now's your chance—there are still a few slots left. Grab them now because the Parallels team is looking forward to connecting with you there. Prague, here we come!