Introducing the New License Management Portal for Parallels Desktop for Mac Enterprise Edition
---
Software licensing management can be a full time job in some organizations. Keeping track of enterprise agreements, version compliance, maintenance, support, and true-ups are all part of the software licensing manager's responsibilities.
Parallels has recently introduced a new license management tool to help the licensing manager have a bird's eye view of the Parallels Desktop licenses that are actively being used in your organization. The web-based tool also provides the ability to fully manage which Macs can use Parallels and provides a GUI quick-view, as well as a downloadable report that details each Mac serial number, computer name, etc.—as well as a time/date stamp when Parallels was last used on each Mac.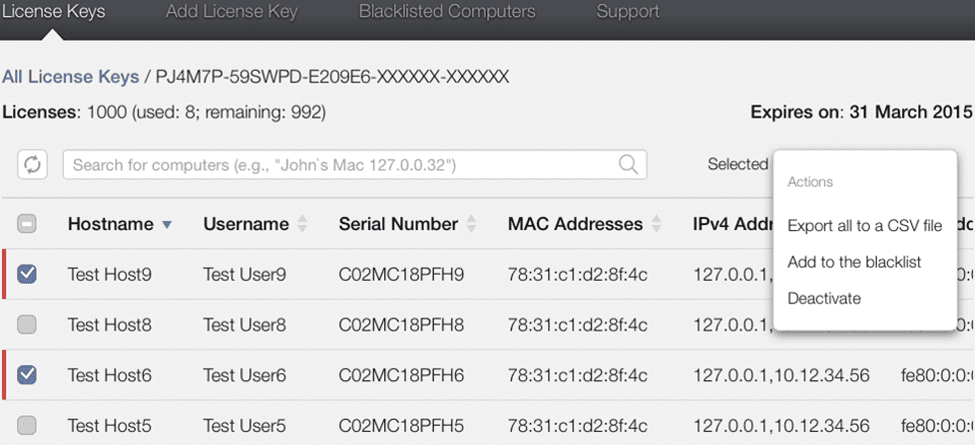 You can extend this management tool to your organization's licensing manager, your IT manager, or even your help desk staff to jointly view and manage Parallels Desktop licenses.
With a simple point and click, the License Portal provides the ability to deactivate Parallels licenses on Macs that are no longer using Parallels Desktop, and shows the number of Parallels licenses that are currently in use in real-time, as well as the number of licenses that are available for use.
To use the License Portal, you will need the latest version of Parallels Desktop Enterprise. To find out how to get started or convert existing Parallel Desktop Standard Edition licenses, contact the Parallels Business Licensing team, or call 425-282-6448.