Manage Mac in Education with SCCM: A New Approach for Device Management
---
The needs of education centers rapidly change in order to meet the challenges of technology in the classroom. More Mac® computers are being used in Windows-centric educational environments, and many Windows administrators don't have native enterprise tools to meet this challenge.
How many IT specialists are required for an environment to remain free from performance failures and stay up to date? West College Scotland has 30 IT professionals to keep their infrastructure running. Their environment is typical: devices are diverse, remote, and spread out across different locations.
---
The Challenge
Windows applications (such as Office 2016 and Office 365) as well as different project-management, 3D, and game-development solutions can be found on the 5,000 PCs at West College Scotland. On top of this, Office and graphic-design programs from Microsoft and Adobe are used on 300 Mac® computers. These computers are primarily used as part of the college's design courses, as well as in the private apartments of evening students.
The three originally independent colleges and current campus of West College Scotland had already successfully implemented Microsoft System Center Configuration Manager (SCCM) for efficient administration of their infrastructures. Thanks to SCCM, it was possible to roll out application programs, operating systems, and required updates in a centralized manner. Microsoft SCCM offered ultra-convenient asset and device management and quickly replaced previous installation and imaging routines, which had been manual and taken up a great deal of time.
However, one question remained: How would they deal with the ever-increasing number of Apple® computers on campus? The basic functionalities that Microsoft SCCM provides for managing Mac were indeed an improvement on the previous, exclusively manual administration of iMac® and MacBook® devices. But the standard of management it offered was far from convenient. Even DeployStudio, which had been developed by one of the employees to create and restore hard drive images, was unable to resolve this issue.
---
The Mac Management Dilemmas Faced by IT Education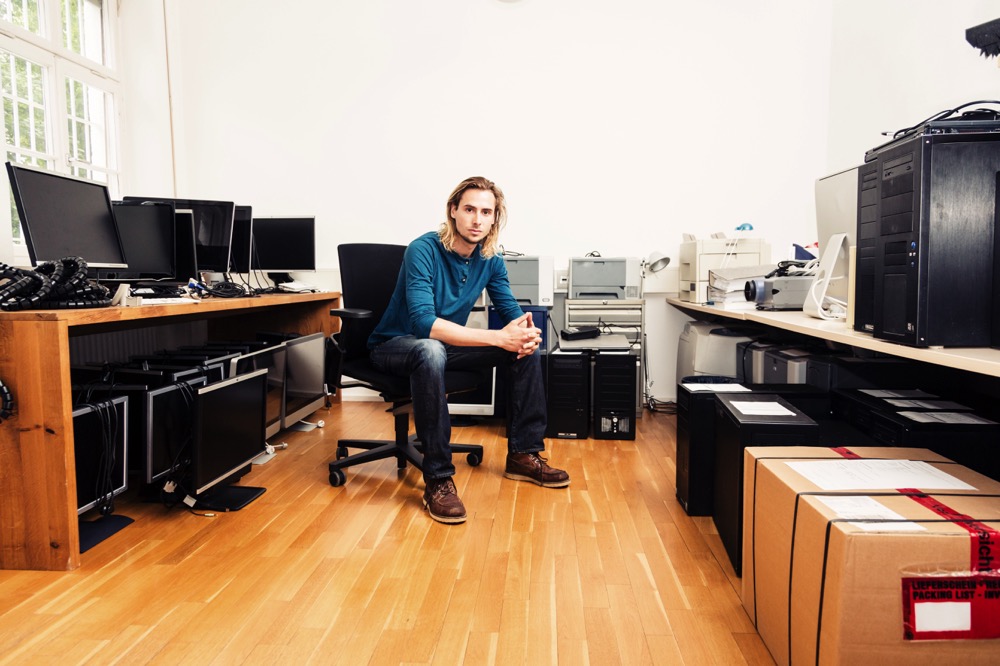 The alternative to managing Mac and PC computers together is usually a siloed approach for support and management. This adds more cost to already tight education budgets where investments in students, staff, and administration are the highest priorities. These siloed approaches carve up support budgets into smaller, less productive spends. They also set up separate support structures, which grow into their own concerns.
---
Security
These days, the "bad guys" don't care if you're on a Mac or a PC. The Intel central processing unit (CPU) in Mac computers is similar to those in PCs, and as such both are vulnerable to many common attacks. If your Mac isn't up to date with macOS patches, it could be vulnerable. How do you centrally automate these updates to make sure Mac computers are safe and protected?
---
Fragmentation
Spread across a campus, classrooms and labs need to support many macOS versions. Automating this from a central source—with the ability to select specific macOS versions for each application or classroom—isn't always easy. However, it can be.
---
Learning Curve
In a hybrid environment with a mix of Windows and Mac computers, what drives management: Windows or Mac priorities? Why can't it be both? What if you could add the same right-click management that Windows devices receive in Microsoft System Center Configuration Manager (SCCM) to Mac devices? What if you could do it with a short learning curve, no silos, and the same system administrators?
---
Not All-in-One
Microsoft SCCM remains a standard for PC management, but what do you use for third-party solutions for Mac management? Using Active Directory and console-based tools for managing macOS like mobile devices is a compromise. Would you manage a Windows PC solely with a limited set of mobile management tools? How do you integrate the Apple Device Enrollment Program (DEP) into a Windows-centric management platform for zero-touch enrollment—and then enroll it into Microsoft SCCM?
---
The Solution
Thanks to Parallels® Mac Management for Microsoft® SCCM, the West College Scotland IT team is now able to automatically integrate new and existing Mac computers into the company network. Their solutions administrator and his colleagues can install new software packages, updates, and scripts from a central interface. They can also leave the installation of defined applications in the hands of users via a self-service portal.
"…we are now able to administer our entire heterogeneous fleet of computers and the applications used on them in a centralized manner with the aid of one single product, Microsoft SCCM, and a powerful expansion called Parallels Mac Management." Chris Parker, System Administrator
---
The Results
Setting up the Parallels solution went seamlessly, even though Parallels support was needed now and then. Chris elaborates: "I had to make a few phone calls, as our specific setup was a little bit different to the one outlined in the solution's documentation. But thanks to the truly excellent support provided by Parallels and its highly dedicated employees, who were always willing to lend me their time, we quickly got to grips with smaller problems, such as issues with our WSUS servers during the installation of updates. I was really impressed by the team at Parallels!"
When asked what he thinks are the biggest advantages of the Parallels solution, one answer springs to mind. "Firstly, I would say that one major benefit is the truly convenient, quick, and simple rollout of software and operating system updates, which means that we can finally implement all the criteria stipulated in the Cyber Essentials issued by the National Cyber Security Centre. On top of that, we are now able to administer our entire heterogeneous fleet of computers and the applications used on them in a centralized manner with Microsoft SCCM and Parallels Mac Management. As we can now efficiently use SCCM to manage virtually all of our clients, we are now saving enormous amounts of time and money, not to mention our nerves!"
---
More Information
Parallels Mac Management for SCCM can be demoed and tested in your production or test environment. You can even get a trial in a box for $3.75 per Mac/per month. You can manage your Macs with Microsoft SCCM, where you already have invested IT budget, time and training.