What's New in Parallels Mac Management 8 and How Does It Benefit Your Business?
---
Version 8 of Parallels® Mac Management for Microsoft® SCCM has finally arrived, and it's packed with new features that further simplify application and device deployment, strengthen IT infrastructure security, streamline reporting and improve capabilities for managing all the Mac® devices in your organization. Here's a quick rundown of what you'll be able to do in this latest version.
---
Simplify App Store application mass deployments with Apple VPP support
The previous version of Parallels Mac Management already allowed seamless integration with the Apple Device Enrollment Program (DEP). This meant that, in organizations where this feature was enabled, a user would simply unpack their Mac, do the initial setup and already have that device automatically enrolled into SCCM. This improved efficiency because each device enrollment no longer required intervention from IT or additional configuration from the user. The entire process just ran in the background.
It gets even better in version 8! Now companies who purchase App Store applications in bulk via the Apple Volume Purchase Program (VPP) can easily deploy those applications to their Mac collection through SCCM. Once deployed, those applications can also be tracked and managed via SCCM. By leveraging the automatic and zero-touch device and application enrollment, deployment and configuration features of Apple DEP and VPP in Parallels Mac Management, organizations can boost IT staff and user efficiency like never before.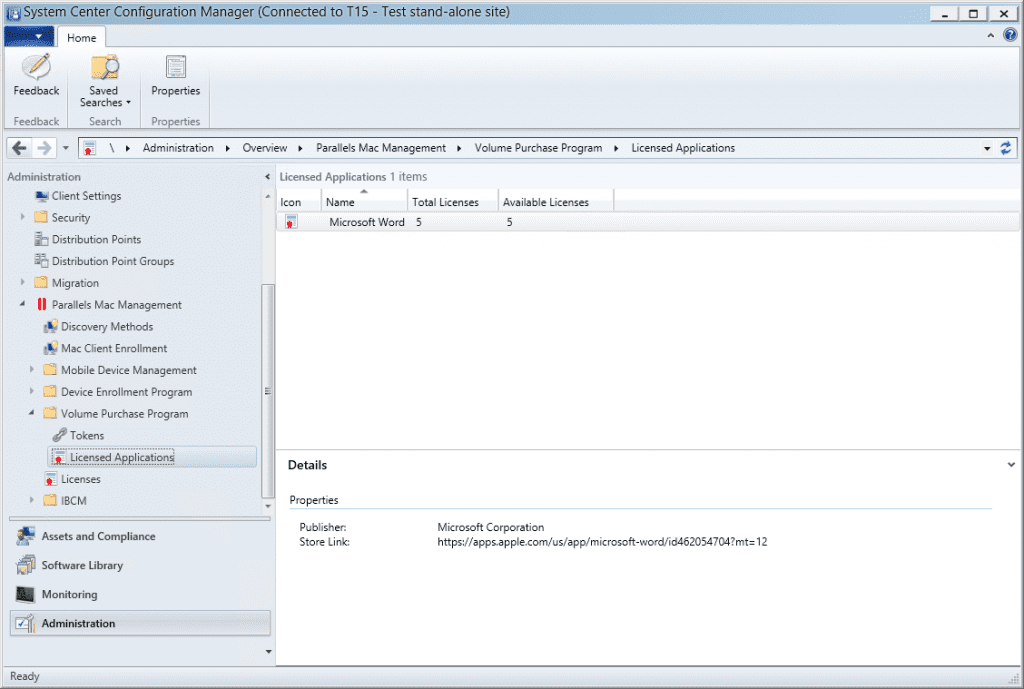 ---
Infuse more granularity into IT asset control through custom inventory reporting
One key element of sound asset management is a detailed inventory. Detailed inventory information can help IT asset managers generate comprehensive reports. In turn, it can help the organization to identify and mitigate risks, improve operational efficiency, maximize assets, optimize operations and achieve regulatory compliance.
Parallels Mac Management 8 can enable all this with its custom inventory reporting feature. Administrators can create and deploy scripts for collecting custom inventory data from managed Mac computers and incorporate the information gathered in comprehensive hardware inventory reports.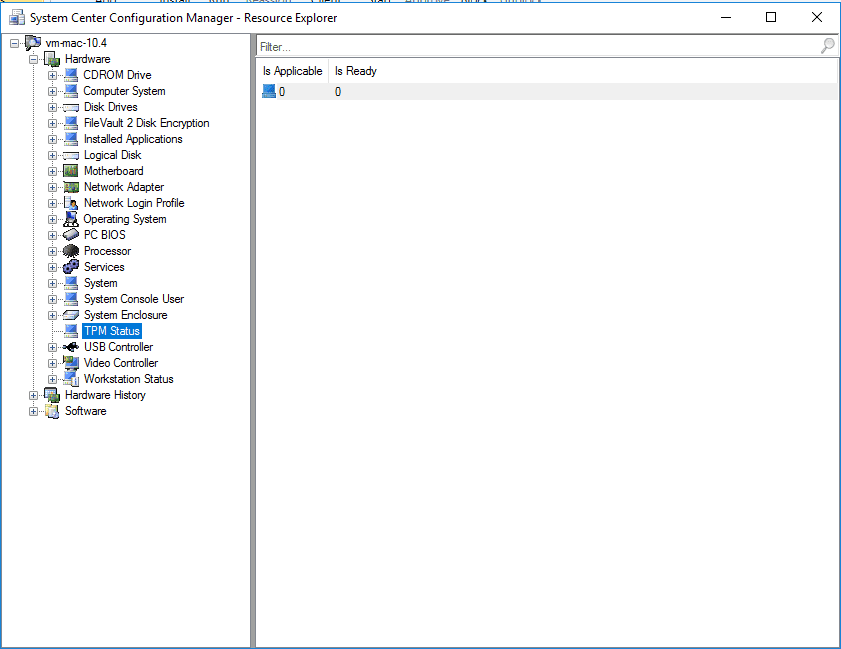 ---
Enhance security with Active Directory Red Forest Design Support
A lot of enterprises rely on Active Directory (AD) for authentication/authorization processes. As these companies become more security-conscious (whether as an offshoot of growing awareness in cyber threats or as a response to regulatory compliance mandates), chances are they'll be looking to implement highly secure architectures like AD Red Forest, a.k.a. Enhanced Security Administrative Environment (ESAE).
Red Forest implementations harden AD environments, protect administrative credentials and ultimately prevent major security breaches. Companies who have already implemented or are planning to adopt the AD Red Forest design will be happy to know that Parallels Mac Management 8 is built to take full advantage of this architecture. Admins can now configure Parallels Mac Management so that it fully adheres to the security best practices of Red Forest.
---
Take advantage of modern network architectures with IPv6 support
Companies with very large and complex networks have started to modernize their network architectures. A major part of this modernization is the adoption of IPv6, the latest version of the internet protocol that was specifically built to address the explosion of connected devices and the ensuing rapid depletion of IPv4 IP addresses. Parallels Mac Management 8 enables organizations to take full advantage of modern network architectures by providing support for IPv6 as well as mixed IPv6/IPv4 networks.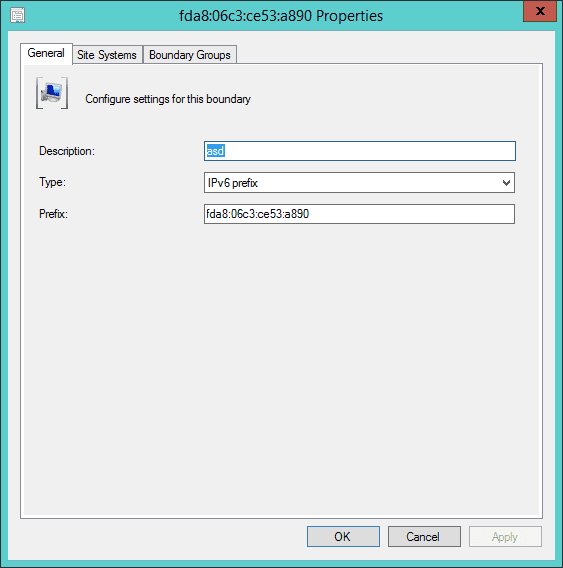 The features that accompany this latest version of Parallels Mac Management will no doubt solidify its reputation as the best solution for managing Mac on SCCM. Give the free trial of Parallels Mac Management a test run now.
---