Just launched: Parallels Mac Management 6 for Microsoft SCCM
---
Today, Parallels® unveiled Parallels Mac Management 6 for Microsoft SCCM, which extends Microsoft® System Center Configuration Manager (SCCM) functionality and enables IT managers to use one pane of glass to manage both PC and Mac® computers with ease, increased efficiency, and higher productivity.
The feedback from our Version 6 beta testers had been fantastic and we look forward to all the customers taking advantage of the new Parallels Mac Management 6 features. The complete list of Parallels Mac Management 6 new features and fixes can be found here.
Last year, when we announced Version 5, we wrote in a blog post:
"How do you make the most advanced Mac management plug-in for Microsoft SCCM better? How about doing something impossible, again, and making yet another Apple Mac management technology available to SCCM administrators!". Guess what, we have done it again!
Remote Wipe and Lock
Parallels Mac Management 6 adds ability to Wipe or Lock a Mac remotely through SCCM. We all have heard stories about CEOs leaving their Macs on the planes or at airports. This is a security nightmare for the IT, especially if the data on a Mac is not protected with FileVault 2. The new Wipe and Lock capability allows to wipe or lock a Mac remotely and gives the IT a piece of mind.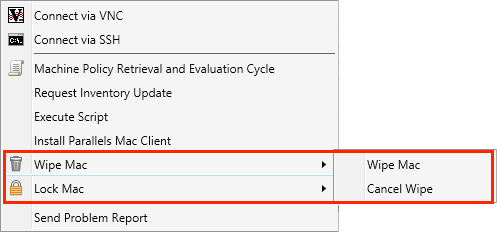 Software Metering
In this release, we have continued to deepen integration with various SCCM features: We have added support for the Software Metering of applications that Mac users run on their Macs. It allows the IT to monitor and collect software usage data from Mac clients and make business decisions such as:
How many licenses of a particular software program do you have to purchase when you renew your license agreement with the software vendor?
Are users still running a particular software program?
What times of day is a software program most frequently used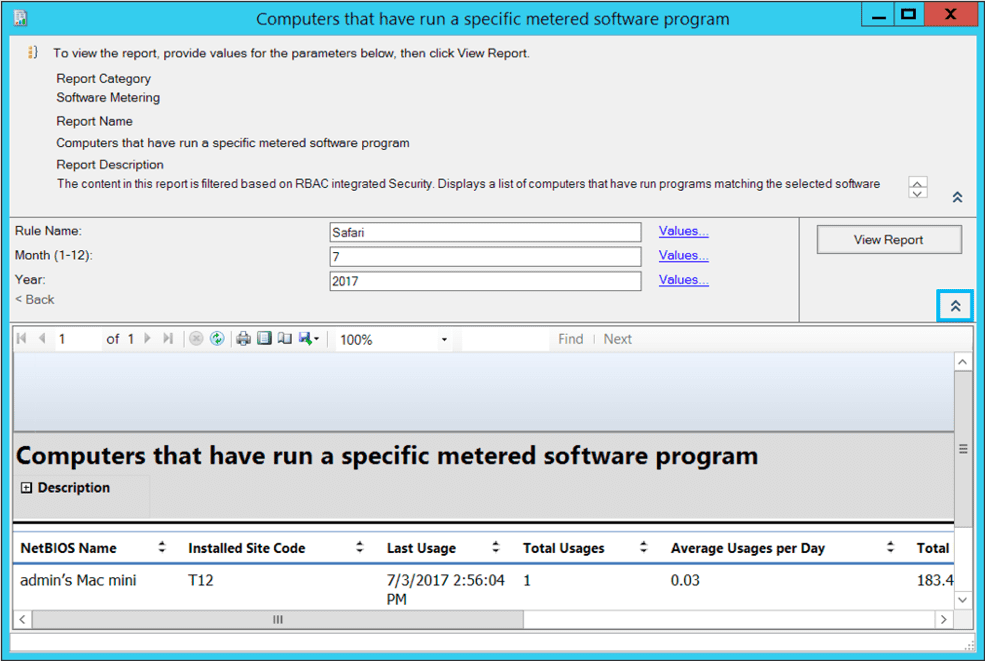 New macOS Image Deployment Capabilities
We are seeing significant growth of use of the macOS image deployment functionality of Parallels Mac Management by our customers and continue to invest development resources into this feature. Parallels Mac Management v6 adds new task sequence steps as well as usability enhancements.
New or enhanced task sequence steps:
| | |
| --- | --- |
| Task Sequence Step | Details  |
| Install SCCM Application | Allows to re-use SCCM applications that are already used as part of the software deployment. |
| Format and Partition Disk | Formats and partitions a specified disk on a target Mac, so it is now possible to have Boot Camp or a partition with another macOS version on the imaged Mac. |
| Join to Domain (improved) | Extends the Join to Domain task sequence step with support for an additional setting: "Require confirmation before creating a mobile account." |
Productivity enhancements:
| | |
| --- | --- |
| Feature | Details  |
| Copy-paste task sequence steps | Allows you to copy and paste a task sequence step when editing a task sequence, especially with a large number of steps. |
| Modeless Task Sequence properties window | The Task Sequence properties have been made modeless, so the window no longer suspends the ConfigMgr Console and allows working with multiple task sequences simultaneously. |
Configuration Profile Improvements
Of course, we couldn't have left the core of the Mac management functionality, macOS configuration profiles, without adding some improvements to them.
Feature

Details 

Custom Settings payload
Allows the creation of a payload with arbitrary settings. This is a frequently used payload, and instead of being forced to create it in macOS Server, it is now possible to use the built-in editor inside SCCM for this purpose.

Do not apply a profile if it has been already applied to a Mac
Checks if a configuration profile has already been applied as part of a baseline and that all the settings are correctly enforced.

No need to provide a password for configuration profiles that require a password input, and when no changes have been made to the profile settings, each time a baseline is read from SCCM.
Feedback
If you would like to suggest a feature please post your ideas in the Feature Suggestions forum.
More Information
For further information on Parallels Mac Management, please feel free to contact our sales team in the US or our sales team in Europe.