How to Enroll Clients Automatically Using Parallels Network Discovery | Managing Mac Computers with SCCM
---
Parallels Network Discovery helps IT administrators both discover new Mac® computers in their organization and install the needed Parallels client software automatically. The application can scan for Mac devices within and outside the domain at the same time. This is an important distinction from the SCCM Active Directory System Discovery feature, which will only find systems belonging to any given domain.
The principle is simple: Every new Mac on the network will be added to SCCM by Parallels Network Discovery. The Parallels Configuration Manager Proxy connects to the newly discovered Mac using the Secure Shell (SSH) protocol and installs the Parallels® Mac Management for Microsoft® SCCM Client program. After that, this Mac is enrolled in the Mac Configuration Manager.
How to set up Network Discovery properly
Before Parallels Network Discovery can search for Mac computers, it needs to be configured by the IT team. The appropriate options can be found in the SCCM console under "Administration / Overview / Parallels Mac Management / Discovery Methods".
The summary on the right side will contain one or more entries named "Parallels Network Discovery" depending on whether the SCCM infrastructure includes one or more sites—in other words, how many Parallels Configuration Manager proxies are being used altogether. The settings must be adjusted for each proxy separately.
Right-click on any "Parallels Network Discovery" object and then click "Properties" to reveal all possible options. A dialog window will open. Among the general defaults, these basic settings can be found:
The "Enable network discovery" option activates the automatic search for new client devices.
Optionally, IT admins can also define ports to be used and change time settings here. The default settings already offer a best balance between the scheduled duration of a scan and its results, however.
The "Parallels Mac Client Push Installation" option needs to be activated and configured for installing the client program on newly discovered Mac computers to work.
The SSH access point needs to be set up as well.
Admins can find all the other details and preconditions for performing Network Discovery in the Parallels Mac Management Administrator's Guide (PDF).
Learn more about how to manage Mac devices like PCs with Parallels Mac Management for Microsoft SCCM in our weekly webinars. Register now for free!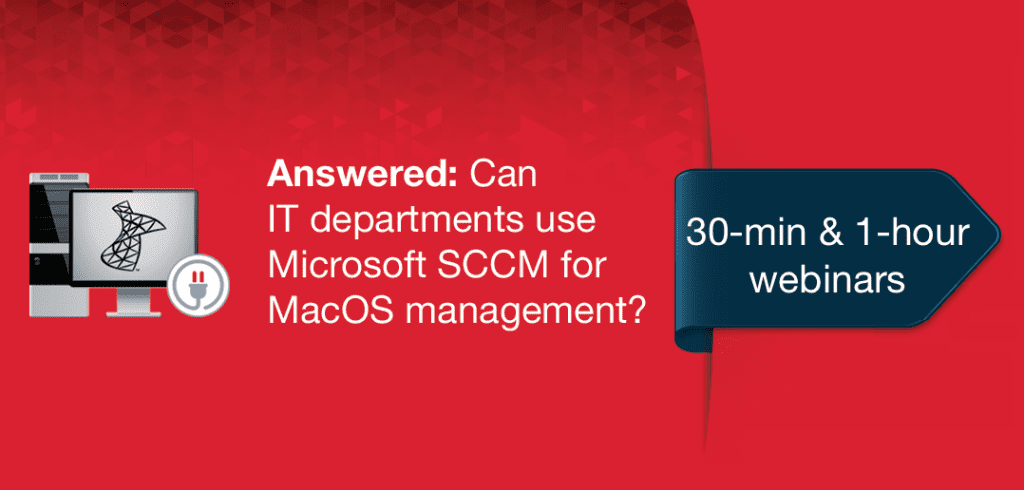 Learn more:
Parallels Knowledge Base | How to detect if a Mac was enrolled by Network Discovery
Parallels Knowledge Base | Unable to enroll Parallels Mac Management clients
Parallels Knowledge Base | Network Ports Used by Parallels Mac Management for Microsoft SCCM
Parallels Knowledge Base | Setting up autodiscovery for Mac systems