Meet Parallels at UCISA IG19 in Leeds, UK
---
"Infrastructure anywhere, infrastructure everywhere." There couldn't be a more accurate description of the current state of IT infrastructure in most organizations as this. We already saw this trend coming years ago and have successfully launched a number of solutions that cater to it. Those solutions are now deployed in several organizations worldwide and we'll be showcasing one of them in the upcoming UCISA IG19 conference at the Queens Hotel in Leeds, UK on October 3-4.
IG19 is a two-day gathering of technology practitioners and leaders highlighted with presentations, interactive sessions, business showcases, keynotes, and, of course, peer networking opportunities. Spearheaded by UCISA, IG19 is centered around the rise of different types of IT infrastructures deployed across disparate geographical locations and the challenge of managing them as a single entity.
We love how the event will be taking place at the Queens Hotel. Not only is it a gorgeous Art Deco listed building and one of Leeds' most popular landmarks, it also happens to be strategically situated right beside the train station (even has its own private entrance to it) and a stones-throw away from Leeds City Square, as well as several restaurants and bars. 
In line with the spirit of the 'infrastructure anywhere, infrastructure everywhere' theme, we'll be featuring Parallels Mac Management for SCCM, the easiest and most efficient way to manage both Windows and Mac devices through Microsoft SCCM. With Parallels Mac Management, you can gain complete visibility of your entire fleet of Windows and Mac computers regardless whether they're in or out of your corporate network. All this is done through a single administrative console — Microsoft SCCM.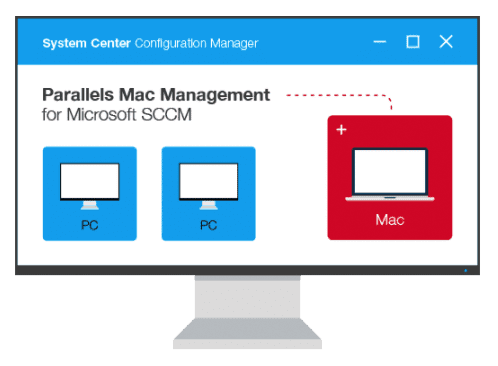 We're very excited to demonstrate all the powerful capabilities of Parallels Mac Management and show you how it can help you meet the challenges of modern IT infrastructures, so come visit us at IG19!