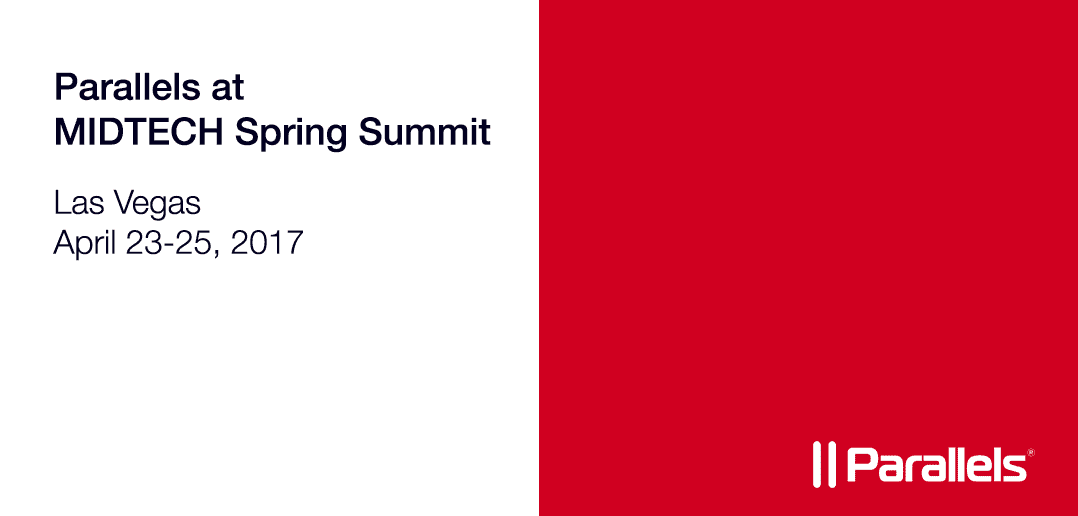 Parallels will be at MIDTECH Spring Summit to showcase our cross-platform solutions
---
The Parallels team will be at the MIDTECH Spring Summit to showcase our cross-platform solutions Parallels Desktop for Mac Business Edition  and Parallels Mac Management for Microsoft SCCM. In addition, we will have information about Parallels Remote Application Server. The MIDTECH Spring Summit will take place at the Red Rock Resort in Las Vegas, NV, from April 23-25, 2017.
MIDTECH is the IT industry's leading executive-level summit specifically targeting IT executives from mid-size companies. Attracting CIOs, CTOs, and CISOs as well as VPs and directors of IT, technology, security, data, enterprise, and applications, MIDTECH provides IT decision makers with a chance to socialize with high-profile industry peers, educate themselves on cutting-edge topics, and find the right solutions for their organizations.
To attend this exciting event with us, register today at midtechspring.com.
As the worldwide leader in cross-platform solutions, Parallels provides organizations across many industries—including health, education, and finance—the easiest, most versatile solution for delivering Windows® applications and desktops to employees using Mac® computers.
Parallels Desktop® for Mac was the first solution to give Apple® users the ability to run Windows, Linux®, or any other operating system. Working "on top" of the version of the macOS® that is already running on the computer, Parallels Desktop virtualizes applications and desktops run at the same time as the rest of your computer, without requiring you to reboot.
Parallels Mac Management allows IT teams to extend Microsoft® SCCM to manage Mac as if they were managing Windows PCs. For companies that already use Microsoft SCCM for managing PCs, Parallels Mac Management allows the IT team to leverage a single pane of glass to manage both PCs and Mac computers.
Parallels® Remote Application Server (RAS) is a solution for virtual application and desktop delivery known for its streamlined management capabilities and excellent end user experience—especially on mobile platforms. Cloud ready and scalable, Parallels RAS now supports deployment through Microsoft Azure®.
Don't miss your chance to meet with us at the MIDTECH Spring Summit and learn how our solutions can help your business.
For further information about Parallels cross-platform solutions, please feel free to contact our sales team.