How Do I Run Power BI on a Mac?
Parallels® Desktop for Mac is a fantastic way to run Power BI on M1 and Intel-based Mac computers. That said, because Microsoft has not yet released an official Power BI desktop for Mac, users must use Windows virtualization to run it.
Parallels Desktop for Mac supports Windows 11 on both M1 and Intel-based Mac computers, and delivers superior performance and compatibility with favorite Windows programs.
How well will Power BI run on an M1 Mac?
Before launching Parallels Desktop for Mac for M1 Macs we had more than 100,000 users test programs such as Power BI to confirm that it indeed does work on an M1 laptop. Mac applications that are originally created for Intel-based Mac computers work on Mac computers with Apple M1 chip out of the box by utilizing the Rosetta framework – a translation process that enables running Intel x86_64 applications on Apple M1 chip.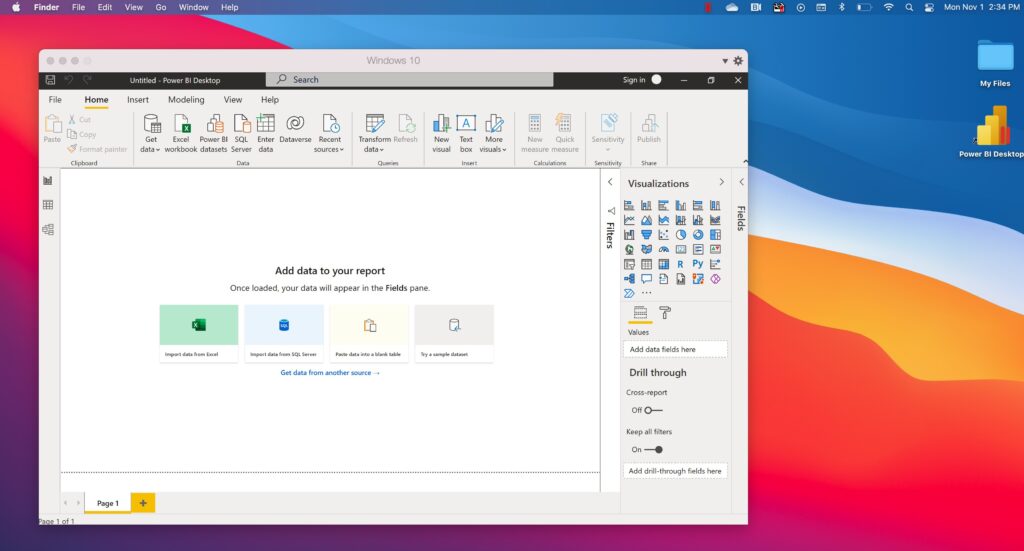 Which version of Mac works best with Power BI?
Most users report that a minimum of 8 GB of RAM should be assigned to process data sets. We recommend Parallels Desktop for Mac Pro or Business editions since you can assign up to 128 GB of RAM to your setup.
Click here to download a 14-day free trial of Parallels Desktop for Mac Pro edition and try it for yourself!