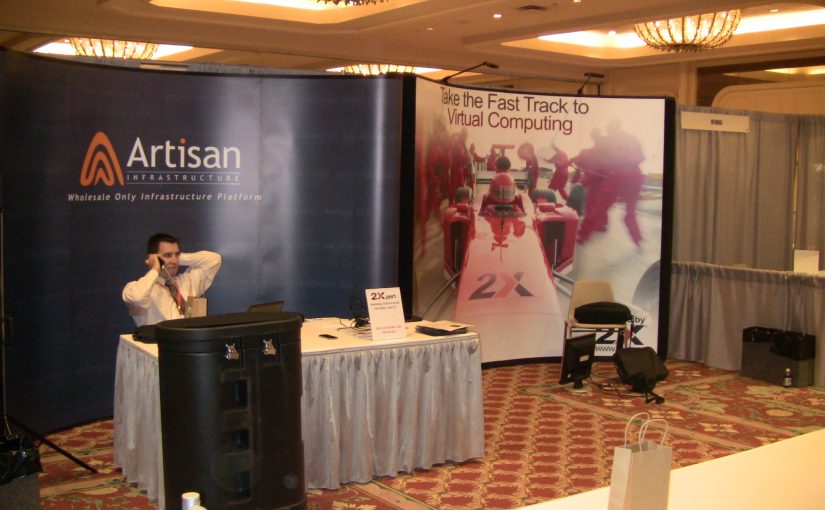 Parallels Partners with Artisan Infrastructure to Expand Cloud Offerings
Service providers can deliver quick, affordable Parallels- based cloud solutions while retaining autonomy.
Dallas, TX, Feb. 22, 2011 – Bolstering its support for cloud solution providers, Parallels today announced a partnership with Artisan Infrastructure, the wholesale infrastructure-as-a-service provider, to provide Parallels ApplicationServer functionality for joint customers faster and more affordably.
Managed service providers, IT solution providers, independent software vendors (ISVs) and systems integrators can now trial and deploy preconfigured Parallels Software-based application delivery solutions quickly and efficiently from Artisan Infrastructure's ecosystem, including a catalog of cloud solution templates.
"Parallels partnered with Artisan Infrastructure to remove any customer uncertainty in accessing hosted applications remotely," said Scott Sims, Parallels General Manager for the Americas, based in Dallas. "By giving users full control of their cloud environment, Artisan Infrastructure serves as a valuable strategic partner for our rapidly-growing customer base of partners moving into the cloud solution space."
The Parallels ApplicationServer tunnels any Windows application or desktop to remote computers, including Mac and Linux desktops, without the need to install the application or desktop to each user's machine. This provides significant savings on administration and support.
Artisan Infrastructure enables solution providers to retain complete security, control and autonomy while choosing, deploying and managing their own cloud solutions through Cornerstone, the company's virtual private data center platform.
"The addition of the Parallels ApplicationServer solution to our ecosystem fills a critical need for our customer base that is looking for a straight forward application delivery model," said Brian Hierholzer, president and CEO of Artisan Infrastructure.  "The solidification of this relationship comes as a result of the joint work both parties are currently doing with joint customers.  Now we can share this work with the solution provider community at large."
Parallels and Artisan Infrastructure are hosting a webinar for managed service providers, IT systems integrators and other ISVs to describe the benefits and value of their partnership to the channel.  Webinar participants will receive a 15-day, no obligation, trial of the Parallels solution and the Cornerstone Virtual Private Data Center from Artisan Infrastructure.  The webinars are scheduled for Wednesday, March 2nd and Friday, March 4th at 1:00 central standard time. Please register for the webinar at http://www.2x.com/webinar.
About Parallels
Parallels Ltd. develops enterprise server-based virtual computing software, enabling desktop virtualization and application streaming on personal computers and thin client devices. Its product line, which includes the award-winning Parallels VirtualDesktopServer and Parallels ApplicationServer, is easily scalable, installable, and manageable with straightforward licensing, resulting in product prices far below those of competitors. For more information, please visit: http://www.2x.com.
About Artisan Infrastructure
Artisan Infrastructure is the wholesale Infrastructure-as-a Service provider, based in Austin, Texas.  Through Cornerstone, Artisan's virtual Private Data Center (vPDC) platform, customers maintain complete control, autonomy, security, and visibility when building their own private and public cloud solutions.  Cornerstone scales from single site, secure multi-tenant environments to highly complex dedicated infrastructure on multiple continents.  With Artisan Infrastructure, customers eliminate the complexity, capital and operational costs, of building and maintaining best-of-breed, geographically redundant data centers that infinitely scale. Customers leverage a neutral ecosystem of independent software vendor templates allowing immediate turn up, trial and deployment of cloud solutions faster and more affordably.  Customers include national and international IT Solutions providers, SaaS developers, PaaS providers, ISV's, VoIP providers, and value added resellers.  For more information visit www.artisaninfrastructure.com.
___________________________________________________________________
For more information, please visit: http://www.2x.com or contact Ryan Pope at +1 866 970 6262 or at rp@2x.com.