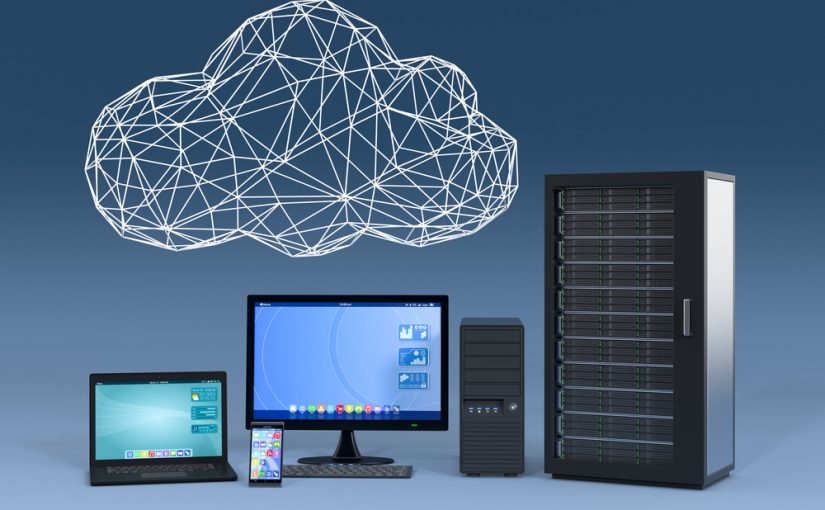 England's South East Water Saves 80% by Choosing Parallels VirtualDesktopServer over Citrix
UK Public Water provider enjoys significant savings in licensing costs and ease of management after choosing Parallels VirtualDesktopServer.
London, March 8, 2011 — South East Water, provider of water to over two million customers in southeastern England, have appreciated an 80% savings on terminal server-based application and desktop delivery by using Parallels VirtualDesktopServer, a highly efficient, low-maintenance Citrix replacement.
By switching to Parallels, South East Water replaced their expensive per-user licencing structure for a highly-affordable Parallels per-server licensing model, allowing the deployment of business applications to desktops within minutes. The Parallels licensing model has already provided substantial cost savings and the added efficiency has also reduced South East Water's application delivery costs to a fraction of what it was previously. Parallels delivers applications to over a 1000 users at South East Water, which compromises a large percentage of the water utility's staff and contractors.
The seamless delivery of multiple applications was critical to South East Water's IT strategy when it merged with Mid Kent Water in 2007. While developing an application delivery approach, the group sought lower costs, quicker implementation and easily manageable alternatives to its existing Citrix solution, which lead them directly to Parallels .
"The Parallels platform is far easier to maintain, with reduced administration and much quicker application deployment," said Dean Ashton, IT Infrastructure Team Leader, South East Water. "When we deployed Parallels it was installed, running and provisioning applications the same day. Usually you'd expect a lag of weeks in the adoption of these software products. We were astounded by the savings Parallels's server-based licensing could make to our provisioning costs too."
Parallels provides a simple management interface and because no training is required, the implementation reduced the pressure on South East Water's IT department as any member of the team can now deliver applications quickly, and with short notice. In comparison, Citrix required a higher skill set and many delays which decreased staff productivity.
"Server-based computing is rapidly accelerating as a way of reducing the desktop IT burden and cost in many organizations, but there is a danger that the cost of the application delivery solution itself will reduce total ROI," said Paul Robinson, UK Managing Director, Parallels. "Many organizations like South East Water are realizing that per-user licensing and complex systems are not viable if they seek significant savings and benefit from radical changes in IT delivery."
About Parallels VirtualDesktopServer 9
Parallels VirtualDesktopServer 9 delivers secure, centrally-managed access to virtual desktops (VDI) and applications hosted on Microsoft Hyper-V, VMware vSphere, ESX, and ESXi, Parallels Virtuozzo Containers, Citrix XenServer, Oracle VirtualBox, Windows Remote Desktop Services/Windows Terminal Services and other leading virtualization platforms.
Please see our Parallels VirtualDesktopServer 9 features list for more information.
New Parallels VirtualDesktopServer 9 features include:
Parallels Client for Mobile Devices
Parallels Client for iPhone, iPad and Android includes seamless protocol support for mobile devices and features a custom keyboard appearing automatically if input fields are detected.
VDI Pool Management
Pools offer administrators more flexibility while managing an extensive number of guests, especially when they are implemented in large company infrastructures. Possible members for pool management may include all guests in the farm, all guests in a host, individual guests, native pools, pools within pools and templates.
Templates
Administrators can automatically create desktops from a single template, making it easier to distribute desktops to users. Templates are supported for VMware Server 2, VMware ESXi, VMware vCenter, Citrix Xen, Parallels 4, and Microsoft Hyper-V (in development). Parallels templates are also deployable in Windows XP, Vista, Windows 7 and Windows Client.
VDI Guest/PC Agent Installation
VDI guests and PC agents can be remotely installed from the console. When installed, Parallels VirtualDesktopServer 9 supports templates (VDI guest agents only), seamless applications, universal printing, and universal scanning, while also reducing traffic on the VDI agent. The new agents allow users to deploy applications to the local desktop directly from remote servers.
New 2nd Level Authentication
Parallels VirtualDesktopServer 9 now supports SafeNet and Aladdin two-factor authentication solutions.
Windows Client
With client-side logging, users can track data from past connections, helping to prevent future connectivity issues.
Additional New Features
Parallels VirtualDesktopServer 9 offers Wyse Desktop Broker support, allowing administrators to deploy applications and desktops from PCs, terminal servers, and VDI hosts. It also includes support for Parallels Server v4, and settings replication for the Parallels Web Access Portal.
About South East Water
South East Water supplies top quality drinking water to 2.1 million customers in Kent, Sussex, Surrey, Hampshire and Berkshire. Each day it supplies 565 million litres of drinking water from its water treatment works along more than 14,500 kilometres of water mains to customers' taps. Their supply area covers 5,657 square kilometres. For more information, please visit: http://www.southeastwater.co.uk.
About Parallels
Parallels, formerly 2X Software offers tailor-made, easy-to-implement and cost-effective server based and virtual computing solutions, including the award-winning Parallels VirtualDesktopServer and Parallels ApplicationServer, as well as the Parallels ThinClientServer and Parallels LoadBalancer. With their trademark affordability and simplicity, as well as the unique Parallels per-server licensing model, Parallels products unlock the full potential of virtualization platforms by improving desktop manageability, security and performance. For more information, please visit: http://www.2x.com/.
For more information, please visit: http://www.2x.com/ or contact Ryan Pope on +1 866 970 6262 or at rp@2x.com.