Basic Citrix Troubleshooting Questions | Parallels Insights
Some Citrix Troubleshooting Questions That Can Save You Time When Fixing an Issue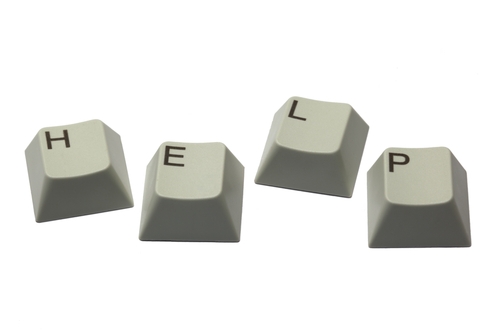 Citrix troubleshooting questions – The first step in troubleshooting an issue in your Citrix infrastructure is to understand the specifics of the problem. Gathering sufficient information and making an educated guess or hypothesis about the potential root cause is always better than just shooting from the hip. It can save you time and resources. Start your information-gathering with these basic questions.
1. What is the error message?
You'd be fortunate if the problem is accompanied by an error message, and if the message points you to the possible cause. Unfortunately, most of the time the error message can be quite confusing—or worse, there's no error message at all.
2. Are there any other users experiencing the same issue?
This will help you determine whether the problem is user-specific or larger in scope.
3. What version of the Citrix Receiver is/are the affected user(s) using?
Several bug fixes only work with the latest version of Citrix Receiver, so if a user encounters an issue and that user isn't using the latest version of Receiver, a simple update might solve the problem.
4. Can the problem be reproduced?
This question is a standard operation procedure (SOP) in tech support. If you can reproduce the problem, then you can try to replicate it in your own setup and determine if it's a bug or just a configuration issue.
5. What are the details of the Citrix environment?
Before you attempt to replicate the issue or even make a preliminary assessment, you need to know the exact details of the infrastructure. There might already be known issues similar to the one being reported.
6. Does the issue only occur on a specific type of endpoint?
Some known issues are device-specific. If you know that the user can access a particular resource from a PC but not from their iPhone, you can narrow down your analysis to iPhone or mobile device-related issues.
7. Does the issue occur at certain times of the day?
Some issues are time-dependent, like specific slow logins that occur at the start of the day. This can happen due to an excessive influx of traffic, which can overload the backend servers.
More Citrix troubleshooting questions?
Due to the complexity of a typical Citrix environment, there are many more questions you need to ask before you can attempt to find the root cause of a Citrix issue.
That's why many customers are shifting to Parallels® Remote Application Server (RAS). Parallels RAS is an all-in-one virtual desktop infrastructure (VDI) solution that delivers applications and virtual desktops to any device, anytime, anywhere. Its infrastructure is straightforward—and compared to Citrix, Parallels RAS is much easier to deploy, manage and troubleshoot.
Parallels RAS streamlines the deployment and maintenance of IT infrastructures. A unified and intuitive management console, configuration wizards and customizable set of tools can be used to configure Microsoft Remote Desktop Session Host (RDSH) and VDI, reducing IT workhours.
Download your 30-day Parallels RAS trial now and welcome an easier way of delivering virtual applications and desktops to your end-users' devices!
---
References
Citrix troubleshooting questions | https://www.brianmadden.com/opinion/Troubleshooting-Slow-Citrix-and-Terminal-Server-Logons
Citrix troubleshooting questions | https://hostingjournalist.com/managed-hosting/latest-version-parallels-remote-application-server-enables-fast-app-launch-by-using-ai/
Citrix troubleshooting questions | https://www.dabcc.com/resources/brief_troubleshguide_w_links_fin.pdf
Citrix troubleshooting questions | https://ardamis.com/2010/04/22/resolving-common-citrix-issues/
Parallels | https://www.parallels.com/blogs/ras/?s=citrix+issues