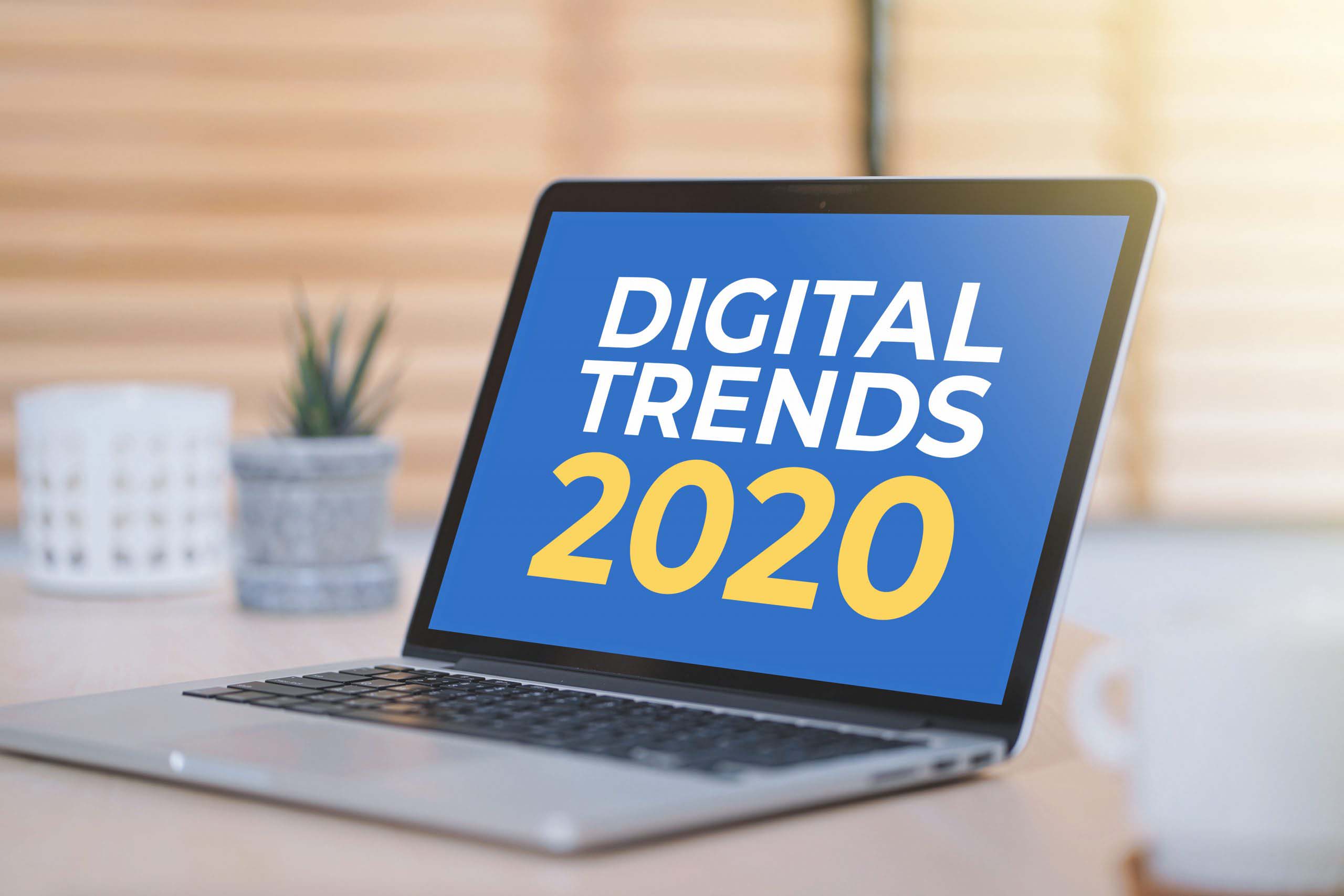 Check Out Some IT Trends for 2020 | Parallels Insights
Thoughts and Insights on Some Key IT Trends in 2020
It's that time of the year again when IT managers take a step back to get the lay of the land on the latest technological trends. A good understanding of these trends helps them formulate long and medium-term strategies with minimal risk and greater chances of success.
Now, there can be a gazillion trends out there. And so, for our part, we've made it an annual tradition to draw from our knowledge and experience to assist customers in sifting through the noise and identifying some of the trends that matter the most.
You've likely already heard about emerging technologies like IoT (Internet of Things), AR (Augmented Reality), and AI (Artificial Intelligence). Since you can find a lot of information on them elsewhere, we'd like to focus on other technological advancements and developments that are equally, if not more, relevant to your businesses at this point.
Opportunities in a Software-as-a-Service (SaaS) World
Although certainly not a new piece of technology, SaaS is going mainstream more than ever. Two years ago, IDG predicted that 95% of companies would rely on SaaS in 2019. BetterCloud likewise reported in a survey that 73% of companies were going to have applications consisting mostly of SaaS by 2020.
It's not surprising, considering how SaaS enables businesses to avoid huge capital investments and enjoy a healthier cash flow. SaaS is definitely here to stay, and we're expecting even wider adoption this year.
One important takeaway from this piece of information is that, while a lot of companies will be turning to 'born in the Cloud' solutions like Google Docs, SalesForce, and Office365, there will still be those who would prefer to use exactly the same applications that were once installed locally but delivered through the Cloud under a SaaS model. This provides opportunities for Service Providers (SPs) and Independent Software Vendors (ISVs) who can provide such SaaS solutions in a secure and cost-efficient manner.
5G: Implications for Flexible Work Practices
We're already seeing radical changes in the way people work. Largely due to the growing demand from younger employees, more companies are adopting flexible work practices like telecommuting or work-from-home.
Naturally, these new practices are in turn raising new challenges for IT, especially those who, for security, economic, and practical reasons, have opted to deliver digital assets to geographically distant employees through solutions like hosted applications and VDI. High latency network connections can easily degrade the quality and responsiveness of remote applications, especially graphic-intensive ones like computer-aided design or CAD.
5G, with its ability to bring down latency to 1-millisecond, can be a game-changer in these types of use cases. This will make remotely delivered applications and desktops seem as if they're installed locally. Once this happens, those employees who are forced to report to the office every now and then just so they can use their powerful but immovable workstations will no longer be compelled to do so.
5G will provide the missing piece for graphics-heavy applications that are already serviceable on VDI desktops that are backed by powerful CPUs, GPUs and unlimited RAM on the server-side but can still use the extra push that only lower latency connections can offer.
One of the showstoppers of VDI adoption and mobile working is the limited capability of mobile connections, most of which are highly susceptible to low latency issues. 5G clears the path for VDI adoption and makes it a viable option for business computing power-hungry applications such as CAD as well as video and graphics editors.
But just how close to reality is 5G nirvana? Pretty close, according to Statista, which predicts that by 2021, the number of 5G connections will hit between 20 million and 100 million.
Conclusion
4.48 billion people — that's the number of active Internet users as of October 2019. If you're wondering just how large that number is, it translates to 58% of the entire global population. But here's the real kicker. On average, Internet users are online for 6 hours and 42 minutes every day. That's almost as much as the time most of us are supposed to be at work or in bed.
One of the things that makes the Internet so unique as a technology is that it's used extensively for both work and leisure. And with access to fast Internet connections (we're not even talking 5G yet) getting more widespread than ever, Internet usage is only going to grow even more.
This can be very beneficial to businesses that can take advantage of Internet-dependent technologies like Software as a Service (SaaS) cloud solutions and mobility, which can greatly improve communication, collaboration, and, ultimately, productivity. It's even more beneficial to businesses who are leveraging or looking to leverage Platform as a Service (PaaS) and Infrastructure as a Service (IaaS) offered by public cloud providers like AWS, Azure, and Google Cloud.
The year 2020 has a lot in store for organizations that know where leading technologies are headed and understand how they can take advantage of them. We hope this post has given you some ideas to make this year the year you make that big leap forward.
Extend your organization's growth by introducing a virtualization solution that's easy to use and maintain! Try Parallels RAS today!
---
References: