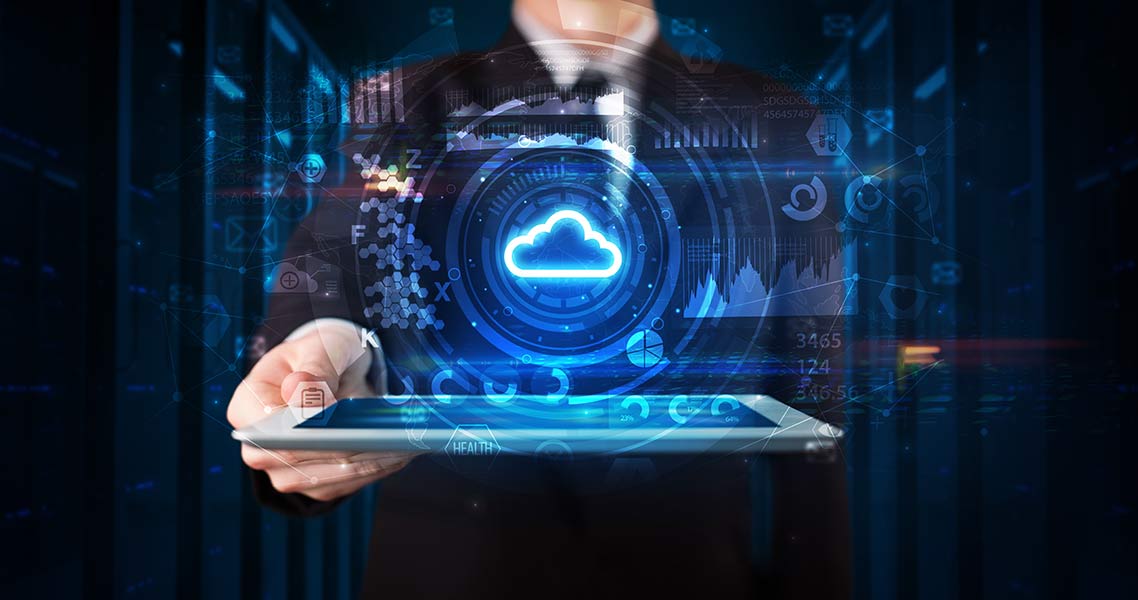 What Is a Cloud Solution Provider (CSP)?
A Cloud Solution Provider (CSP) is a company that provides businesses with cloud-based infrastructure, networks, and software applications. Microsoft has designed a program to allow CSPs to offer Microsoft's popular products directly, along with their own value-added products and services. Under the program, CSP partners can devise a comprehensive package and bill their customers as they deem fit.
Cloud Solution Provider Services
The popularity of cloud services is increasing with each passing year. The year 2020 has seen the peak of this growth so far. Now is the time to benefit from this powerful growth by becoming a Cloud Solution Provider (CSP). As mentioned above, a CSP provisions network, infrastructure, and applications in the cloud. These services are hosted in off-site data centers and can be accessed via the internet. Businesses, instead of purchasing and managing their own expensive infrastructure, can opt for the services of a CSP as per their requirements and pay on a per-use basis. There are many services that CSPs offer, but they typically fall into three categories:
Software as a service (SaaS)
Platform as a service (PaaS)
Infrastructure as a service (IaaS)
But setting up a cloud data center from scratch and offering a range of services and support, all on your own, can be hard and complicated. That's exactly where CSP programs can help. By becoming a CSP, you can maximize your net profit by owning and controlling the entire customer lifecycle, including support and billing.
In addition, you can offer the best-of-breed, most comprehensive solutions and services by becoming Microsoft's partner in its CSP program. You can also provide your own unique solutions and value-added services to your customers. Despite offering Microsoft's product, billing will be in your hands, and you can present your customers with a single monthly or annual bill. With Microsoft's CSP program you can address your customers' needs through multiple touchpoints.
What Is a Direct CSP Partner?
Direct CSP partners work directly with Microsoft. These resellers purchase their stock-keeping units (SKUs) from Microsoft and then resell them to their customers at a 20% profit margin. Resellers opting for this model must have adequate resources to be able to cater to all of their customers' needs, including 24/7 technical support, as Microsoft offers little to no technical support in this model. Becoming a direct CSP partner is a lengthy and complicated process, and it may take up to four months before approval.
Additionally, there are a few requirements that must be met by resellers who want to opt for this model. Resellers wanting to become a direct CSP partner must have an active Microsoft Partner Network (MPN) ID. They must have a Microsoft support plan for which they have to pass a credit check. Direct CSP partners need to bill their customers directly, for which they must have a solid customer billing structure. They must offer at least one internet protocol (IP) service, managed service or a customer solution application, and they have to maintain at least one Microsoft Gold Productivity Competency.
What Is an Indirect CSP Partner?
Becoming an indirect CSP partner is a much easier process and gets you to the market a lot faster. Unlike direct CSP partners, indirect CSP partners do not buy SKUs from Microsoft. They can rather buy their SKUs from their CSP distributor and resell them to the customers on their chosen profits. The best thing about being an indirect CSP partner is that you don't even have to be a support expert. Your customer support is handled by your CSP partner. CSP partners can offer you a business portal, business guidance, and flexible terms and rates.
Indirect CSP partner is the most popular, most straight-forward and fastest model to get your services to the market. In this model, you can rely on your provider's infrastructure and experience to do most of the heavy lifting. It saves you the upfront costs as you are using your CSP provider's infrastructure. The relief of having an experienced partner for support and infrastructure management allows you to focus on your customer offerings and business growth at a more rapid pace.
How Are Enterprise Agreements and Cloud Solutions Providers Different?
An Enterprise Agreement was once the go-to model for businesses when purchasing Microsoft products. However, in recent years, with more and more businesses moving to the cloud, Cloud Solution Providers have become a new potential alternative. Let us have a look at some of the main differences between the two:
An Enterprise Agreement requires a 3-year agreement with a minimum of 500 user licenses. But a CSP requires no commitment. Customers have an option to cancel anytime.
An Enterprise Agreement allows an increase in the number of users at any time. However, you can only decrease the number once every year with a 30-day notice. With CSP, you can increase or decrease the number of users anytime.
CSP offers monthly billing as compared to the annual upfront payment and additional charges for added users with the Enterprise Agreement.
The Enterprise Agreement covers basic support and the option to obtain premier support at additional charges. CSP offers 24/7 support from the CSP partner with priority access to Microsoft Premier Support. Dedicated CSP consultants with proper knowledge of your particular environment and needs are available.
An Enterprise Agreement includes all Microsoft products, while a CSP includes cloud subscriptions only (Office 365, Microsoft Azure and Dynamics 365).
Deploying RAS from the Azure Marketplace
Parallels® Remote Application Server (RAS) streamlines and simplifies virtual application and desktop delivery within Azure cloud. Parallels RAS on Microsoft Azure can give organizations the flexibility and security to access their resources and applications from anywhere, anytime and from any device. With pre-built Azure templates and configuration wizards, set up Parallels RAS in under 30 minutes. Leverage the on-demand scalability and superior security of Parallels RAS in Azure to enable global business expansion.
Test a fully functional Parallels RAS deployment in Azure with a 30-day trial of Parallels RAS!